Bordeaux Betting Tips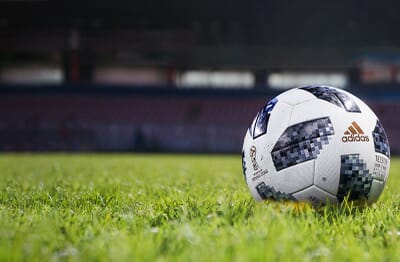 This is one of the most famous French clubs and they're also known as Football Club des Girondins de Bordeaux, with Sportsgambler.com providing you with predicted lineups ahead of every match. That helps you to understand which players are likely to feature in the next fixture.
We will also arm you with free Bordeaux betting tips and advice, with our writers providing Bordeaux betting tips based on in-depth research. Our team have a strong knowledge of French football and will choose the odds that offer the biggest value.
Get the injury latest when you visit the Sportsgambler site, while you can also find out how long each player is absent.
Bordeaux Free Bets & Bonuses
Bordeaux Injuries
Type
Name
Position
Matches
Goals
Assists
Info
Expected Return
Paul Baysse
D
0
0
0
ACL injury
Early January
World's Favourite Betting Company
Bet Now!
T&Cs apply, Gamble Responsibly 18+
Bordeaux Lineups
Confirmed Lineups
Predicted Lineups
Bordeaux Squad
Manager: Jean-Louis Gasset
Goalkeepers

1

Benoit Costil

16

Gaëtan Poussin

30

Davy Rouyard

0

Corentin Michel

0

D. Lima Semedo
Defenders

4

Mexer

6

L. Koscielny

14

V. Jovanović

21

Loïc Bessile

24

Paul Baysse

25

Enock Kwateng

29

Maxime Poundje

0

A. Boudechicha

0

Alexandre Lauray

0

Ismaël Sow

0

M. Bokele Mputu
Midfielders

5

Otavio

19

Yacine Adli

22

David Cardoso

26

Toma Basic

27

Tom Lacoux

33

Issouf Sissokho

0

Ruben Pardo

0

Ibrahim Diarra

0

L. Delaurier-Chaubet
Forwards

7

Jimmy Briand

8

Hatem Ben Arfa

10

Samuel Kalu

12

N. De Preville

17

Mehdi Zerkane

18

Ui-Jo Hwang

28

Rémi Oudin

31

Amadou Traoré

32

Dilane Bakwa

36

Sékou Mara

0

Josh Maja

0

Thibault Klidje
Bordeaux Fixtures
Sunday 08 August
Best Odds
Sunday 15 August
Sunday 22 August
Sunday 29 August
Sunday 12 September
Ligue 1 2021/2022
| # | Team | G | W | D | L | +/- | P |
| --- | --- | --- | --- | --- | --- | --- | --- |
| 1 | Angers | 0 | 0 | 0 | 0 | 0:0 | 0 |
| 2 | Bordeaux | 0 | 0 | 0 | 0 | 0:0 | 0 |
| 3 | Brest | 0 | 0 | 0 | 0 | 0:0 | 0 |
| 4 | Clermont Foot | 0 | 0 | 0 | 0 | 0:0 | 0 |
| 5 | Lens | 0 | 0 | 0 | 0 | 0:0 | 0 |
| 6 | Lille | 0 | 0 | 0 | 0 | 0:0 | 0 |
| 7 | Lorient | 0 | 0 | 0 | 0 | 0:0 | 0 |
| 8 | Lyon | 0 | 0 | 0 | 0 | 0:0 | 0 |
| 9 | Marseille | 0 | 0 | 0 | 0 | 0:0 | 0 |
| 10 | Metz | 0 | 0 | 0 | 0 | 0:0 | 0 |
| 11 | Monaco | 0 | 0 | 0 | 0 | 0:0 | 0 |
| 12 | Montpellier | 0 | 0 | 0 | 0 | 0:0 | 0 |
| 13 | Nantes | 0 | 0 | 0 | 0 | 0:0 | 0 |
| 14 | Nice | 0 | 0 | 0 | 0 | 0:0 | 0 |
| 15 | Paris Saint Germain | 0 | 0 | 0 | 0 | 0:0 | 0 |
| 16 | Reims | 0 | 0 | 0 | 0 | 0:0 | 0 |
| 17 | Rennes | 0 | 0 | 0 | 0 | 0:0 | 0 |
| 18 | Saint Etienne | 0 | 0 | 0 | 0 | 0:0 | 0 |
| 19 | Strasbourg | 0 | 0 | 0 | 0 | 0:0 | 0 |
| 20 | Troyes | 0 | 0 | 0 | 0 | 0:0 | 0 |