Arsenal
v

Southampton Betting Tips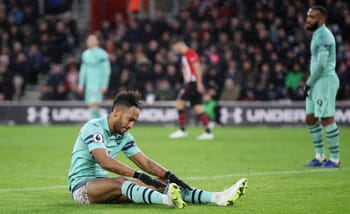 15:05 Sun 24 Feb
Football
Tip: Southampton +1.5
Units: 1/5
Southampton might have upgraded Mark Hughes by recruiting Ralph Hasenhuttl, although they are still in a spot of bother and languish in the relegation places after a 2-1 reverse against Cardiff.
Team news | League Table | Odds
The Saints continue to average less than one point per Premier League match and they effectively head to the Emirates Stadium with twelve games to preserve their top flight status.
Southampton face an Arsenal team who are 10-2-1 at home this season, with the Gunners generally predisposed to put teams away in front of their own supporters, especially those on the lower rungs of the Premier League table.
However, Unai Emery's side have recently been overtaken by Manchester United in the standings and it's worth noting that they lost the reverse fixture against the Saints when losing 3-2.
Arsenal were far from convincing when winning 2-1 at Huddersfield in their latest match where the Terriers conjured plenty of chances and could have got something from the game if they had scored earlier.
The Gunners were also made to work for their 2-1 win over Cardiff at the Emirates Stadium, with Pierre-Emerick Aubameyang and Alexandre Lacazette providing the quality to get over the line in that particular contest.
While the London side are expected to dominate possession in this encounter, we think that Southampton are capable of making this a closer contest than the odds suggest.
The Saints nearly won at Burnley recently before conceding a late penalty and they also landed a goalless draw at Stamford Bridge and a 2-1 win away to Leicester. It's clear that the Hasenhuttl approach lends itself more effectively when the team take to the road.
Nathan Redmond and James Ward-Prowse are capable of proving effective in wide attacking positions and the biggest quandary for this team is how goals are going to be scored.
BETTING TIP
Southampton +1.5 @ 1.65 with bet365

Team News
Confirmed Line-up: Arsenal - Southampton
Arsenal
: 4-2-3-1 (Confirmed Line-up)
Southampton
: 3-5-2 (Confirmed Line-up)
05

Sokratis Papastathopoulos
33

Matthew Robert Targett
Arsenal
4-2-3-1
Southampton
3-5-2
Premier League
- League Table
| # | Team | G | W | D | L | +/- | P |
| --- | --- | --- | --- | --- | --- | --- | --- |
| 1 | Manchester City | 38 | 32 | 2 | 4 | 95:23 | 98 |
| 2 | Liverpool | 38 | 30 | 7 | 1 | 89:22 | 97 |
| 3 | Chelsea | 38 | 21 | 9 | 8 | 63:39 | 72 |
| 4 | Tottenham | 38 | 23 | 2 | 13 | 67:39 | 71 |
| 5 | Arsenal | 38 | 21 | 7 | 10 | 73:51 | 70 |
| 6 | Manchester Unit | 38 | 19 | 9 | 10 | 65:54 | 66 |
| 7 | Wolverhampton W | 38 | 16 | 9 | 13 | 47:46 | 57 |
| 8 | Everton | 38 | 15 | 9 | 14 | 54:46 | 54 |
| 9 | Leicester | 38 | 15 | 7 | 16 | 51:48 | 52 |
| 10 | West Ham | 38 | 15 | 7 | 16 | 52:55 | 52 |
| 11 | Watford | 38 | 14 | 8 | 16 | 52:59 | 50 |
| 12 | Crystal Palace | 38 | 14 | 7 | 17 | 51:53 | 49 |
| 13 | Newcastle Unite | 38 | 12 | 9 | 17 | 42:48 | 45 |
| 14 | Bournemouth | 38 | 13 | 6 | 19 | 56:70 | 45 |
| 15 | Burnley | 38 | 11 | 7 | 20 | 45:68 | 40 |
| 16 | Southampton | 38 | 9 | 12 | 17 | 45:65 | 39 |
| 17 | Brighton | 38 | 9 | 9 | 20 | 35:60 | 36 |
| 18 | Cardiff | 38 | 10 | 4 | 24 | 34:69 | 34 |
| 19 | Fulham | 38 | 7 | 5 | 26 | 34:81 | 26 |
| 20 | Huddersfield | 38 | 3 | 7 | 28 | 22:76 | 16 |
Free Daily Betting Tips from our Expert Tipsters
Wed 19 Jun
Thu 20 Jun
Fri 21 Jun
Fri 21 Jun
Sat 22 Jun
Sat 22 Jun
Sat 22 Jun
Sat 22 Jun
Sun 23 Jun
Sun 23 Jun
Sun 23 Jun
Mon 24 Jun
Mon 24 Jun
Mon 24 Jun
Tue 25 Jun
Tue 25 Jun
Latest Football Team News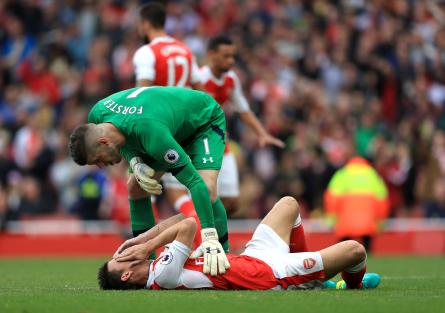 Premier League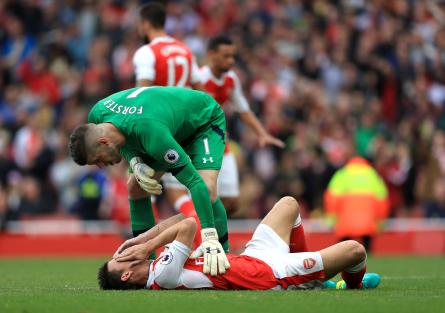 Premier League
Bookmaker Live Streaming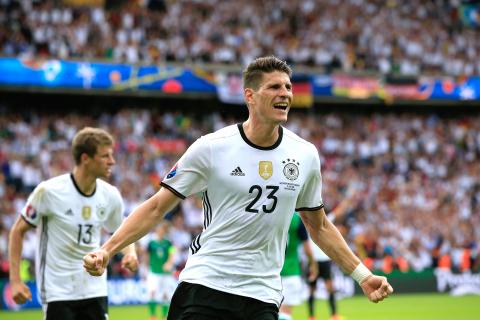 Football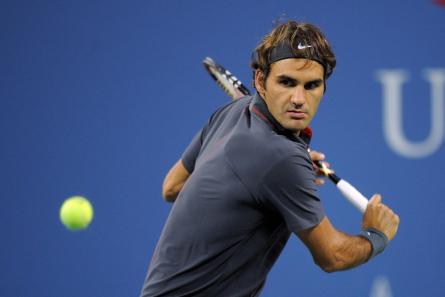 Sports
Football Team News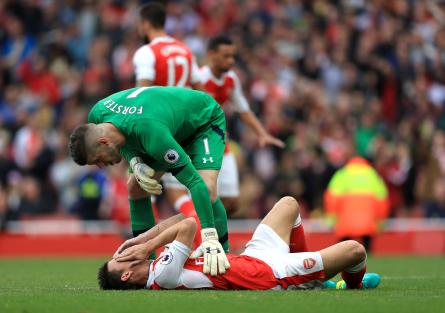 View all 22 leagues
Bookie Live Streaming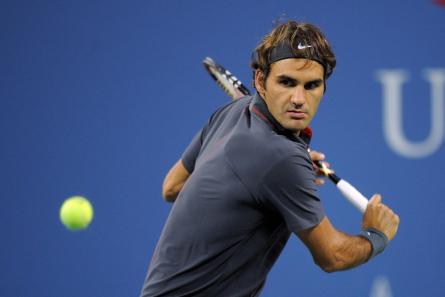 View all 20 sports