Chelsea
v

Crystal Palace Betting Tips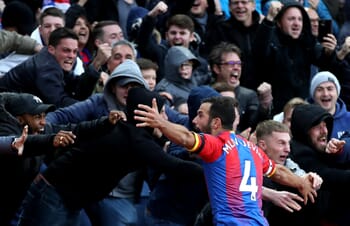 17:00 Sun 04 Nov
Football
Tip: Chelsea +2
Units: 1/5
It's not certain whether Eden Hazard will return to the Chelsea team for this clash and perhaps Maurizio Sarri will let the Belgian have an extra week of recovery after sustaining a back injury during the recent 2-2 draw against Manchester United.
Team news | League Table | Odds
Hazard's absence wasn't felt at Turf Moor as the Blues ran riot to win the game 4-0 and the performances of Ross Barkley and Willian were particularly captivating, with the midfield duo causing Burnley untold problems although they might find life a little tougher in this clash.
Crystal Palace are no respecters of reputation when it comes to these clashes and they will feel confident after a 2-2 draw against Arsenal which could have seen the Eagles claim a maximum haul, especially as the Gunners scored a goal which should have been disallowed.
Wilfried Zaha continues to be a menace and, if the Ivory Coast international isn't scoring goals, he's generally creating them or winning penalties for the reliable Luka Milivojevic to despatch, with the Serbian bagging a brace against Arsenal.
Defensively, Palace are sound and they are at least capable of keeping the scoreline down in this clash, with Chelsea having only drawn 2-2 against Manchester United in their previous home game.
Chelsea have conceded six goals in total at Stamford Bridge, with Sarri wanting his team to pour forward although Liverpool, Arsenal, Cardiff and United have all found the net at this ground.
The clean sheet clearly isn't the big focus area it was under Antonio Conte and we might expect Palace to keep the scoreline down to a close margin.
BETTING TIP
Crystal Palace +2 @ 1.62 with bet365

Team News
Confirmed Line-up: Chelsea - Crystal Palace
Chelsea
: 4-3-3 (Confirmed Line-up)
Crystal Palace
: 4-3-3 (Confirmed Line-up)
Chelsea
4-3-3
Crystal Palace
4-3-3
Premier League
- League Table
| # | Team | G | W | D | L | +/- | P |
| --- | --- | --- | --- | --- | --- | --- | --- |
| 1 | Manchester City | 38 | 32 | 2 | 4 | 95:23 | 98 |
| 2 | Liverpool | 38 | 30 | 7 | 1 | 89:22 | 97 |
| 3 | Chelsea | 38 | 21 | 9 | 8 | 63:39 | 72 |
| 4 | Tottenham | 38 | 23 | 2 | 13 | 67:39 | 71 |
| 5 | Arsenal | 38 | 21 | 7 | 10 | 73:51 | 70 |
| 6 | Manchester Unit | 38 | 19 | 9 | 10 | 65:54 | 66 |
| 7 | Wolverhampton W | 38 | 16 | 9 | 13 | 47:46 | 57 |
| 8 | Everton | 38 | 15 | 9 | 14 | 54:46 | 54 |
| 9 | Leicester | 38 | 15 | 7 | 16 | 51:48 | 52 |
| 10 | West Ham | 38 | 15 | 7 | 16 | 52:55 | 52 |
| 11 | Watford | 38 | 14 | 8 | 16 | 52:59 | 50 |
| 12 | Crystal Palace | 38 | 14 | 7 | 17 | 51:53 | 49 |
| 13 | Newcastle Unite | 38 | 12 | 9 | 17 | 42:48 | 45 |
| 14 | Bournemouth | 38 | 13 | 6 | 19 | 56:70 | 45 |
| 15 | Burnley | 38 | 11 | 7 | 20 | 45:68 | 40 |
| 16 | Southampton | 38 | 9 | 12 | 17 | 45:65 | 39 |
| 17 | Brighton | 38 | 9 | 9 | 20 | 35:60 | 36 |
| 18 | Cardiff | 38 | 10 | 4 | 24 | 34:69 | 34 |
| 19 | Fulham | 38 | 7 | 5 | 26 | 34:81 | 26 |
| 20 | Huddersfield | 38 | 3 | 7 | 28 | 22:76 | 16 |
Free Daily Betting Tips from our Expert Tipsters
Wed 26 Jun
Wed 26 Jun
Thu 27 Jun
Fri 28 Jun
Fri 28 Jun
Sat 29 Jun
Sat 29 Jun
Latest Football Team News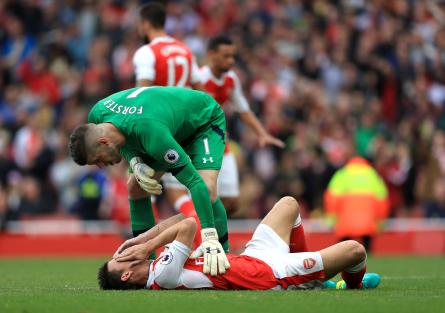 Premier League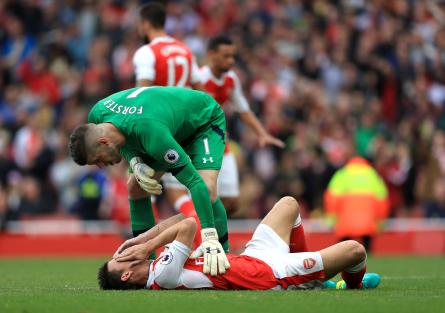 Premier League
Bookmaker Live Streaming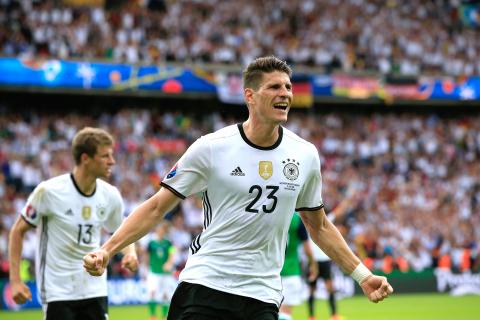 Football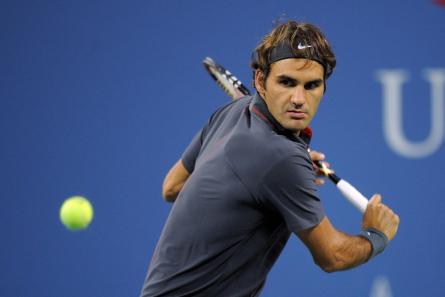 Sports
Football Team News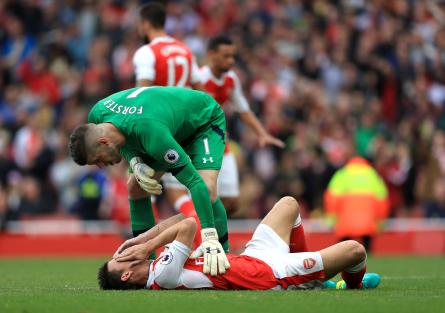 View all 22 leagues
Bookie Live Streaming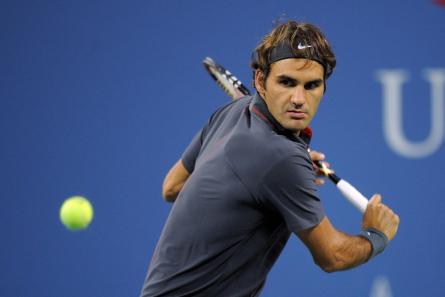 View all 20 sports