Everton
v

Man City Betting Tips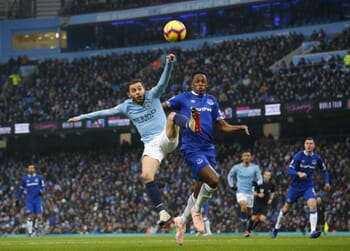 20:45 Wed 06 Feb
Football
Tip: 2/2 HT/FT
Units: 3/5
Everton might have picked up a morale-boosting win over Huddersfield last week, although they still look shaky under Marco Silva and could be vulnerable against quality opponents on Wednesday night.
Team news | League Table | Odds
The Toffees have only won 50% of their matches at Goodison Park this season and they've conceded sixteen goals including six against Spurs which suggests that Manchester City might have plenty of joy in this midweek fixture.
Pep Guardiola's side are still in with a chance of landing the Premier League title despite losing at Newcastle last week, with the Spaniard knowing that his team must be more clinical and the good news is that they do tend to get the job done.
Seven wins have occurred in twelve road trips and there was also that near-miss at Anfield which leads us to believe they could start strongly in this clash and not look back.
Guardiola needs Kevin de Bruyne to find fitness and form quickly for the run-in, although Bernardo Silva might have benefitted from a recent breather and it was a comfortable 3-1 win for the Citizens when the teams clashed just before Christmas.
Indeed, before that defeat against Newcastle, it had been eight straight wins for the champions of England, with Sergio Aguero having the scoring bit between his teeth and there is the twin wide threat of Leroy Sane and Raheem Sterling.
Quite simply, it has been just four wins for the Merseyside team in their past thirteen clashes at the time of writing, with Cenk Tosun recently brought in front the cold to add some attacking impetus.
Tom Davies also brings steel to the midfield department although Silva might need longer to build a team capable of challenging for a top six spot and this could be a match where City enjoy an unassailable lead at the break and are able to effectively manage the game.
BETTING TIP
Man City HT/FT @ 2.10 (11/10) with bet365

Team News
Confirmed Line-up: Everton - Manchester City
Everton
: 4-3-3 (Confirmed Line-up)
Manchester City
: 4-3-3 (Confirmed Line-up)
20

Bernard Anicio Caldeira Duarte
Everton
4-3-3
Manchester City
4-3-3
Premier League
- League Table
| # | Team | G | W | D | L | +/- | P |
| --- | --- | --- | --- | --- | --- | --- | --- |
| 1 | Manchester City | 38 | 32 | 2 | 4 | 95:23 | 98 |
| 2 | Liverpool | 38 | 30 | 7 | 1 | 89:22 | 97 |
| 3 | Chelsea | 38 | 21 | 9 | 8 | 63:39 | 72 |
| 4 | Tottenham | 38 | 23 | 2 | 13 | 67:39 | 71 |
| 5 | Arsenal | 38 | 21 | 7 | 10 | 73:51 | 70 |
| 6 | Manchester Unit | 38 | 19 | 9 | 10 | 65:54 | 66 |
| 7 | Wolverhampton W | 38 | 16 | 9 | 13 | 47:46 | 57 |
| 8 | Everton | 38 | 15 | 9 | 14 | 54:46 | 54 |
| 9 | Leicester | 38 | 15 | 7 | 16 | 51:48 | 52 |
| 10 | West Ham | 38 | 15 | 7 | 16 | 52:55 | 52 |
| 11 | Watford | 38 | 14 | 8 | 16 | 52:59 | 50 |
| 12 | Crystal Palace | 38 | 14 | 7 | 17 | 51:53 | 49 |
| 13 | Newcastle Unite | 38 | 12 | 9 | 17 | 42:48 | 45 |
| 14 | Bournemouth | 38 | 13 | 6 | 19 | 56:70 | 45 |
| 15 | Burnley | 38 | 11 | 7 | 20 | 45:68 | 40 |
| 16 | Southampton | 38 | 9 | 12 | 17 | 45:65 | 39 |
| 17 | Brighton | 38 | 9 | 9 | 20 | 35:60 | 36 |
| 18 | Cardiff | 38 | 10 | 4 | 24 | 34:69 | 34 |
| 19 | Fulham | 38 | 7 | 5 | 26 | 34:81 | 26 |
| 20 | Huddersfield | 38 | 3 | 7 | 28 | 22:76 | 16 |
Free Daily Betting Tips from our Expert Tipsters
Wed 19 Jun
Thu 20 Jun
Fri 21 Jun
Fri 21 Jun
Sat 22 Jun
Sat 22 Jun
Sat 22 Jun
Sat 22 Jun
Sun 23 Jun
Sun 23 Jun
Sun 23 Jun
Mon 24 Jun
Mon 24 Jun
Mon 24 Jun
Tue 25 Jun
Tue 25 Jun
Latest Football Team News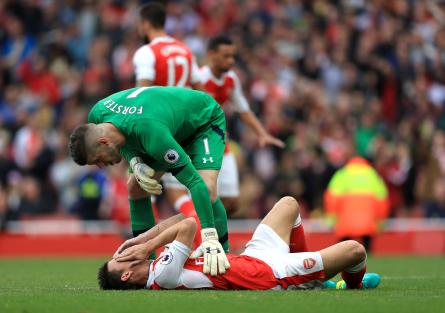 Premier League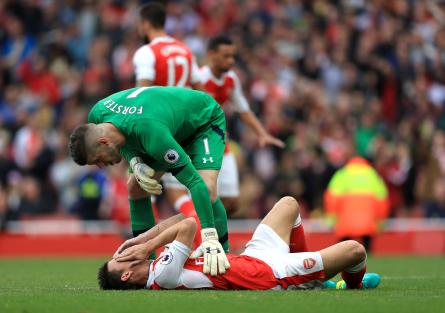 Premier League
Bookmaker Live Streaming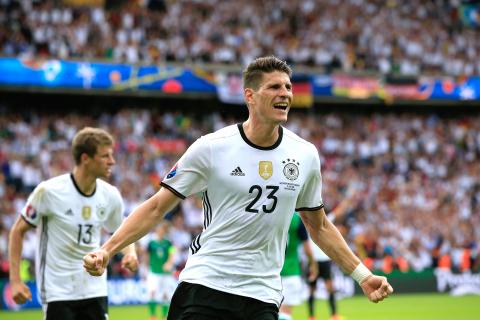 Football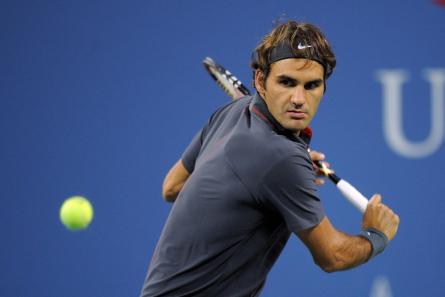 Sports
Football Team News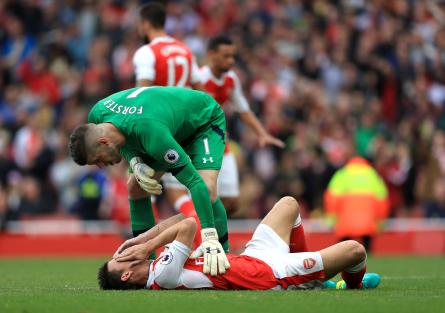 View all 22 leagues
Bookie Live Streaming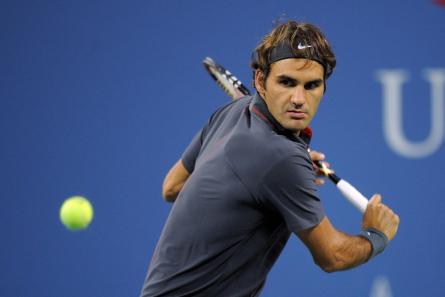 View all 20 sports