Liverpool
v

Leicester Betting Tips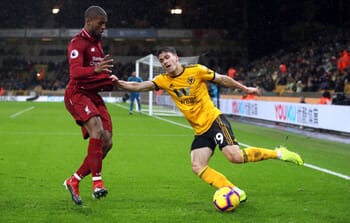 21:00 Wed 30 Jan
Football
Tip: Liverpool win to nil
Units: 1/5
Liverpool have only conceded three Premier League goals at Anfield this season, with Manchester United, Arsenal and Cardiff City the only teams to find their way past Alisson.
Team news | League Table | Odds
The other nine opponents (including Manchester City) have had no such luck and that is why we're sticking with our customary Liverpool win to nil bet for the visit of Leicester City in this top flight encounter.
Claude Puel's job is apparently in jeopardy if you believe various news sources, although the Frenchman continues to plough on and the team sit in eighth place which is about par for the course based on their relative resources.
Leicester have won pretty well on the road this season, winning five times and the secret has been keeping things tight, with Harry Maguire and Ricardo Pereira particularly eye-catching in defence.
There was the unexpected FA Cup defeat at Newport although that came after wins at Chelsea and Everton where the Foxes managed to keep a clean sheet along the way with consecutive 1-0 wins.
It will be a taller order to achieve the same result against a Liverpool side who are blessed with attacking options and Mohamed Salah seems determined to drive his team forward and win their first title since 1990.
The Egyptian started the season fairly slowly compared to last season's standard although there's no stopping the forward now and he is ably flanked by Roberto Firmino and Sadio Mane.
In order for this bet to cop, we require some defensive solidity and it's an issue that Joe Gomez, Dejan Lovren and Trent Alexander-Arnold are all missing, although Fabinho and James Milner are able to deputise.
On the other half of the defence, Virgil van Dijk and Andy Robertson can be rightly bracketed as world-class players and we're sure that they can help limit Leicester to half-chances.
BETTING TIP
Liverpool win to nil @ 1.80 with bet365

Team News
Confirmed Line-up: Liverpool - Leicester
Liverpool
: 4-2-3-1 (Confirmed Line-up)
Leicester
: 4-2-3-1 (Confirmed Line-up)
Liverpool
4-2-3-1
Leicester
4-2-3-1
Premier League
- League Table
| # | Team | G | W | D | L | +/- | P |
| --- | --- | --- | --- | --- | --- | --- | --- |
| 1 | Manchester City | 38 | 32 | 2 | 4 | 95:23 | 98 |
| 2 | Liverpool | 38 | 30 | 7 | 1 | 89:22 | 97 |
| 3 | Chelsea | 38 | 21 | 9 | 8 | 63:39 | 72 |
| 4 | Tottenham | 38 | 23 | 2 | 13 | 67:39 | 71 |
| 5 | Arsenal | 38 | 21 | 7 | 10 | 73:51 | 70 |
| 6 | Manchester Unit | 38 | 19 | 9 | 10 | 65:54 | 66 |
| 7 | Wolverhampton W | 38 | 16 | 9 | 13 | 47:46 | 57 |
| 8 | Everton | 38 | 15 | 9 | 14 | 54:46 | 54 |
| 9 | Leicester | 38 | 15 | 7 | 16 | 51:48 | 52 |
| 10 | West Ham | 38 | 15 | 7 | 16 | 52:55 | 52 |
| 11 | Watford | 38 | 14 | 8 | 16 | 52:59 | 50 |
| 12 | Crystal Palace | 38 | 14 | 7 | 17 | 51:53 | 49 |
| 13 | Newcastle Unite | 38 | 12 | 9 | 17 | 42:48 | 45 |
| 14 | Bournemouth | 38 | 13 | 6 | 19 | 56:70 | 45 |
| 15 | Burnley | 38 | 11 | 7 | 20 | 45:68 | 40 |
| 16 | Southampton | 38 | 9 | 12 | 17 | 45:65 | 39 |
| 17 | Brighton | 38 | 9 | 9 | 20 | 35:60 | 36 |
| 18 | Cardiff | 38 | 10 | 4 | 24 | 34:69 | 34 |
| 19 | Fulham | 38 | 7 | 5 | 26 | 34:81 | 26 |
| 20 | Huddersfield | 38 | 3 | 7 | 28 | 22:76 | 16 |
Free Daily Betting Tips from our Expert Tipsters
Wed 19 Jun
Thu 20 Jun
Fri 21 Jun
Fri 21 Jun
Sat 22 Jun
Sat 22 Jun
Sat 22 Jun
Sat 22 Jun
Sun 23 Jun
Sun 23 Jun
Sun 23 Jun
Mon 24 Jun
Mon 24 Jun
Mon 24 Jun
Tue 25 Jun
Tue 25 Jun
Latest Football Team News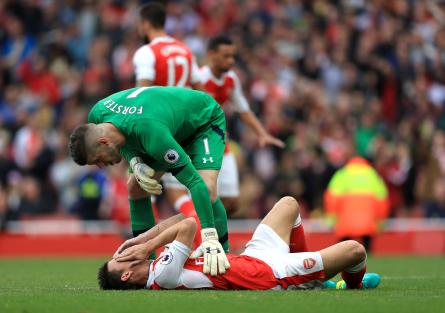 Premier League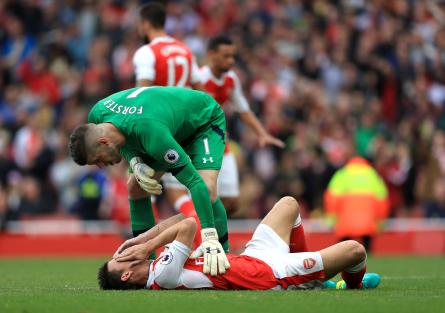 Premier League
Bookmaker Live Streaming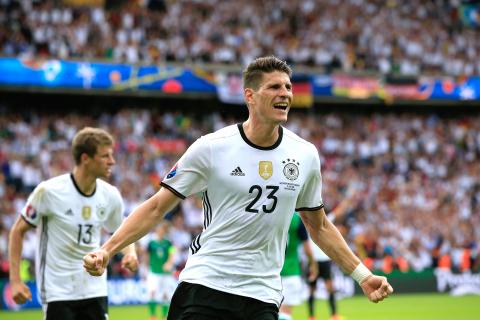 Football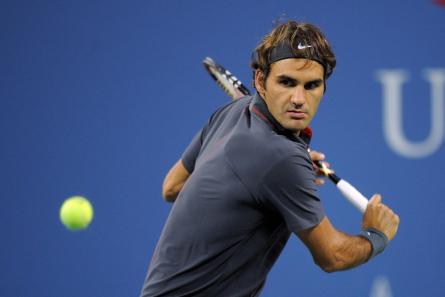 Sports
Football Team News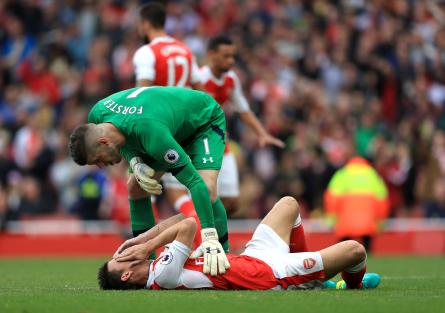 View all 22 leagues
Bookie Live Streaming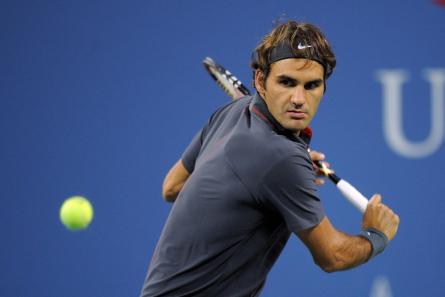 View all 20 sports