Team news including latest injuries and suspensions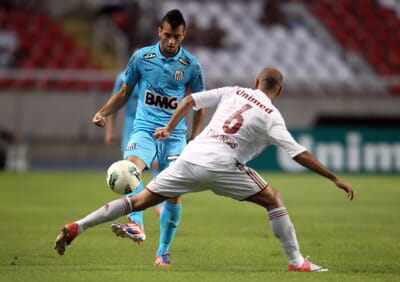 The Campeonato Brasileiro Série A is the top club division in Brazil, with twenty teams competing through the summer months to determine who are the strongest sides in this football-loving country.
The Brazilian Serie A is one of the strongest domestic leagues in South America and you can get all the latest injury and suspension information relating to each team, with these updates helping you inform your bets. Find out which players are missing for each round of games.
You can also find out the latest Serie A fixtures taking place and the respective standings of each club in the table. Check out the predicted line-ups for each Serie A game and also the confirmed line-ups when they're announced.

Série A
Injuries & Suspensions
Type
Player
Info
Expected return
Léo Morais
Thigh injury
Unknown
Ibañez
Muscle injury
Unknown
Gum
Ankle injury
Day to day
Pablo Dyego
Groin injury
Few Days
Gilberto
Knee injury
Unknown
Pedro
Knee injury
Mid May 2019
Guillermo De Amores
Knee injury
Unknown
Felipe Souza Moreno Sampaio
Cruciate ligament injury
Unknown