TEAM NEWS INCLUDING FIXTURES & STANDINGS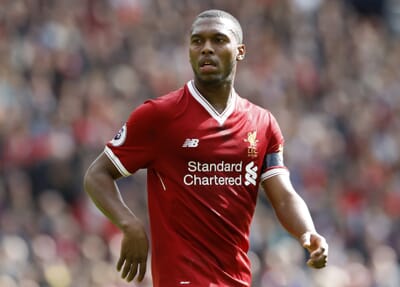 The Premier League is one of the biggest football leagues in the world and you'll find the latest fixtures and standings on this page. You will also be able to look at past Premier League results to help inform future bets, while we present the up-to-date league table including data relating to goals scored and conceded.
Many people like to use the Premier League fixture list to help calculate the bets for the next round of matches. It might be that you want to put several teams into an accumulator or instead see which games are being covered on TV. We have all the fixtures loaded into this page so that you can see the upcoming Premier League matches over a certain period of time. You can also view which players are missing through injury or suspension.
Premier League
Fixtures & Standings
FIXTURES
Friday 10 August 2018
Manchester United

2 - 1

Leicester
Saturday 11 August 2018
Newcastle

1 - 2

Tottenham

Watford

2 - 0

Brighton

Huddersfield

0 - 3

Chelsea

Fulham

0 - 2

Crystal Palace

Bournemouth

2 - 0

Cardiff

Wolverhampton

2 - 2

Everton
Sunday 12 August 2018
Southampton

0 - 0

Burnley

Liverpool

4 - 0

West Ham

Arsenal

0 - 2

Manchester City
Saturday 18 August 2018
Cardiff

0 - 0

Newcastle

West Ham

1 - 2

Bournemouth

Tottenham

3 - 1

Fulham

Leicester

2 - 0

Wolverhampton

Everton

2 - 1

Southampton

Chelsea

3 - 2

Arsenal
Sunday 19 August 2018
Manchester City

6 - 1

Huddersfield

Burnley

1 - 3

Watford

Brighton

3 - 2

Manchester United
Monday 20 August 2018
Crystal Palace

0 - 2

Liverpool
Saturday 25 August 2018
Wolverhampton

1 - 1

Manchester City

Southampton

1 - 2

Leicester

Huddersfield

0 - 0

Cardiff

Bournemouth

2 - 2

Everton

Arsenal

3 - 1

West Ham

Liverpool

1 - 0

Brighton
Sunday 26 August 2018
Watford

2 - 1

Crystal Palace

Newcastle

1 - 2

Chelsea

Fulham

4 - 2

Burnley
Monday 27 August 2018
Manchester United

0 - 3

Tottenham
Saturday 01 September 2018
Leicester

1 - 2

Liverpool

Brighton

2 - 2

Fulham

West Ham

0 - 1

Wolverhampton

Everton

1 - 1

Huddersfield

Crystal Palace

0 - 2

Southampton

Chelsea

2 - 0

Bournemouth

Manchester City

2 - 1

Newcastle
Sunday 02 September 2018
Cardiff

2 - 3

Arsenal

Watford

2 - 1

Tottenham

Burnley

0 - 2

Manchester United
Saturday 15 September 2018
Tottenham

1 - 2

Liverpool

Bournemouth

4 - 2

Leicester

Manchester City

3 - 0

Fulham

Huddersfield

0 - 1

Crystal Palace

Chelsea

4 - 1

Cardiff

Newcastle

1 - 2

Arsenal

Watford

1 - 2

Manchester United
Sunday 16 September 2018
Wolverhampton

1 - 0

Burnley

Everton

1 - 3

West Ham
Monday 17 September 2018
Southampton

2 - 2

Brighton
Saturday 22 September 2018
Fulham

1 - 1

Watford

Leicester

3 - 1

Huddersfield

Crystal Palace

0 - 0

Newcastle

Cardiff

0 - 5

Manchester City

Burnley

4 - 0

Bournemouth

Manchester United

1 - 1

Wolverhampton

Liverpool

3 - 0

Southampton

Brighton

1 - 2

Tottenham
Sunday 23 September 2018
West Ham

0 - 0

Chelsea

Arsenal

2 - 0

Everton
Saturday 29 September 2018
West Ham

3 - 1

Manchester United

Newcastle

0 - 2

Leicester

Manchester City

2 - 0

Brighton

Everton

3 - 0

Fulham

Arsenal

2 - 0

Watford

Huddersfield

0 - 2

Tottenham

Wolverhampton

2 - 0

Southampton

Chelsea

1 - 1

Liverpool
Sunday 30 September 2018
Monday 01 October 2018
Bournemouth

2 - 1

Crystal Palace
Friday 05 October 2018
Saturday 06 October 2018
Burnley

1 - 1

Huddersfield

Tottenham

1 - 0

Cardiff

Leicester

1 - 2

Everton

Crystal Palace

0 - 1

Wolverhampton

Watford

0 - 4

Bournemouth

Manchester United

3 - 2

Newcastle
Sunday 07 October 2018
Fulham

1 - 5

Arsenal

Southampton

0 - 3

Chelsea

Liverpool

0 - 0

Manchester City
Saturday 20 October 2018
Chelsea

2 - 2

Manchester United

Manchester City

5 - 0

Burnley

Cardiff

4 - 2

Fulham

Bournemouth

0 - 0

Southampton

Wolverhampton

0 - 2

Watford

West Ham

0 - 1

Tottenham

Newcastle

0 - 1

Brighton

Huddersfield

0 - 1

Liverpool
Sunday 21 October 2018
Everton

2 - 0

Crystal Palace
Monday 22 October 2018
Saturday 27 October 2018
Liverpool

4 - 1

Cardiff

Fulham

0 - 3

Bournemouth

Watford

3 - 0

Huddersfield

Southampton

0 - 0

Newcastle

Brighton

1 - 0

Wolverhampton

Leicester

1 - 1

West Ham
Sunday 28 October 2018
Crystal Palace

2 - 2

Arsenal

Burnley

0 - 4

Chelsea

Manchester United

2 - 1

Everton
Monday 29 October 2018
Tottenham

0 - 1

Manchester City
Saturday 03 November 2018
Bournemouth

1 - 2

Manchester United

West Ham

4 - 2

Burnley

Newcastle

1 - 0

Watford

Everton

3 - 1

Brighton

Cardiff

0 - 1

Leicester

Arsenal

1 - 1

Liverpool

Wolverhampton

2 - 3

Tottenham
Sunday 04 November 2018
Manchester City

6 - 1

Southampton

Chelsea

3 - 1

Crystal Palace
Monday 05 November 2018
Huddersfield

1 - 0

Fulham
Saturday 10 November 2018
Cardiff

2 - 1

Brighton

Huddersfield

1 - 1

West Ham

Southampton

1 - 1

Watford

Newcastle

2 - 1

Bournemouth

Leicester

0 - 0

Burnley

Crystal Palace

0 - 1

Tottenham
Sunday 11 November 2018
Liverpool

2 - 0

Fulham

Chelsea

0 - 0

Everton

Arsenal

1 - 1

Wolverhampton

Manchester City

3 - 1

Manchester United
Saturday 24 November 2018
West Ham

0 - 4

Manchester City

Watford

0 - 3

Liverpool

Manchester United

0 - 0

Crystal Palace

Fulham

3 - 2

Southampton

Everton

1 - 0

Cardiff

Brighton

1 - 1

Leicester

Tottenham

3 - 1

Chelsea
Sunday 25 November 2018
Bournemouth

1 - 2

Arsenal

Wolverhampton

0 - 2

Huddersfield
Monday 26 November 2018
Friday 30 November 2018
Cardiff

2 - 1

Wolverhampton
Saturday 01 December 2018
Crystal Palace

2 - 0

Burnley

Leicester

2 - 0

Watford

Huddersfield

1 - 2

Brighton

Newcastle

0 - 3

West Ham

Manchester City

3 - 1

Bournemouth

Southampton

2 - 2

Manchester United
Sunday 02 December 2018
Chelsea

2 - 0

Fulham

Arsenal

4 - 2

Tottenham

Liverpool

1 - 0

Everton
Tuesday 04 December 2018
West Ham

3 - 1

Cardiff

Brighton

3 - 1

Crystal Palace

Bournemouth

2 - 1

Huddersfield

Watford

1 - 2

Manchester City
Wednesday 05 December 2018
Everton

1 - 1

Newcastle

Wolverhampton

2 - 1

Chelsea

Fulham

1 - 1

Leicester

Burnley

1 - 3

Liverpool

Tottenham

3 - 1

Southampton

Manchester United

2 - 2

Arsenal
Saturday 08 December 2018
Bournemouth

0 - 4

Liverpool

Burnley

1 - 0

Brighton

Arsenal

1 - 0

Huddersfield

West Ham

3 - 2

Crystal Palace

Manchester United

4 - 1

Fulham

Cardiff

1 - 0

Southampton

Chelsea

2 - 0

Manchester City

Leicester

0 - 2

Tottenham
Sunday 09 December 2018
Newcastle

1 - 2

Wolverhampton
Saturday 10 November 2018
Huddersfield

16:00

Tottenham
Monday 10 December 2018
Saturday 15 December 2018
Manchester City

13:30

Everton

Crystal Palace

16:00

Leicester

Wolverhampton

16:00

Bournemouth

Watford

16:00

Cardiff

Tottenham

16:00

Burnley

Huddersfield

16:00

Newcastle

Fulham

18:30

West Ham
Sunday 16 December 2018
Brighton

14:30

Chelsea

Southampton

14:30

Arsenal

Liverpool

17:00

Manchester United
Friday 21 December 2018
Wolverhampton

21:00

Liverpool
Saturday 22 December 2018
Arsenal

13:30

Burnley

West Ham

16:00

Watford

Newcastle

16:00

Fulham

Manchester City

16:00

Crystal Palace

Huddersfield

16:00

Southampton

Chelsea

16:00

Leicester

Bournemouth

16:00

Brighton

Cardiff

18:30

Manchester United
Sunday 23 December 2018
Wednesday 26 December 2018
Fulham

13:30

Wolverhampton

Tottenham

16:00

Bournemouth

Manchester United

16:00

Huddersfield

Liverpool

16:00

Newcastle

Leicester

16:00

Manchester City

Crystal Palace

16:00

Cardiff

Burnley

16:00

Everton

Brighton

18:15

Arsenal

Watford

20:30

Chelsea
Thursday 27 December 2018
Southampton

20:45

West Ham
Saturday 29 December 2018
Fulham

16:00

Huddersfield

Brighton

16:00

Everton

Watford

16:00

Newcastle

Tottenham

16:00

Wolverhampton

Leicester

16:00

Cardiff

Liverpool

18:30

Arsenal
Sunday 30 December 2018
Crystal Palace

13:00

Chelsea

Burnley

15:15

West Ham

Southampton

15:15

Manchester City

Manchester United

17:30

Bournemouth
Tuesday 01 January 2019
Everton

13:30

Leicester

Arsenal

16:00

Fulham

Cardiff

18:30

Tottenham
Wednesday 02 January 2019
Bournemouth

20:45

Watford

Wolverhampton

20:45

Crystal Palace

West Ham

20:45

Brighton

Huddersfield

20:45

Burnley

Chelsea

20:45

Southampton

Newcastle

21:00

Manchester United

Manchester City

21:00

Liverpool
Saturday 12 January 2019
West Ham

13:30

Arsenal

Cardiff

16:00

Huddersfield

Burnley

16:00

Fulham

Brighton

16:00

Liverpool

Tottenham

16:00

Manchester United

Manchester City

16:00

Wolverhampton

Leicester

16:00

Southampton

Everton

16:00

Bournemouth

Crystal Palace

16:00

Watford

Chelsea

16:00

Newcastle
Saturday 19 January 2019
Arsenal

16:00

Chelsea

Wolverhampton

16:00

Leicester

Watford

16:00

Burnley

Southampton

16:00

Everton

Newcastle

16:00

Cardiff

Manchester United

16:00

Brighton

Liverpool

16:00

Crystal Palace

Huddersfield

16:00

Manchester City

Fulham

16:00

Tottenham

Bournemouth

16:00

West Ham
Tuesday 29 January 2019
Arsenal

20:45

Cardiff

Wolverhampton

20:45

West Ham

Huddersfield

20:45

Everton

Fulham

20:45

Brighton

Bournemouth

20:45

Chelsea

Manchester United

21:00

Burnley
Wednesday 30 January 2019
Southampton

20:45

Crystal Palace

Newcastle

20:45

Manchester City

Tottenham

21:00

Watford

Liverpool

21:00

Leicester
Saturday 02 February 2019
West Ham

16:00

Liverpool

Tottenham

16:00

Newcastle

Manchester City

16:00

Arsenal

Leicester

16:00

Manchester United

Everton

16:00

Wolverhampton

Crystal Palace

16:00

Fulham

Chelsea

16:00

Huddersfield

Cardiff

16:00

Bournemouth

Burnley

16:00

Southampton

Brighton

16:00

Watford
Saturday 09 February 2019
Wolverhampton

16:00

Newcastle

Watford

16:00

Everton

Tottenham

16:00

Leicester

Southampton

16:00

Cardiff

Manchester City

16:00

Chelsea

Liverpool

16:00

Bournemouth

Huddersfield

16:00

Arsenal

Fulham

16:00

Manchester United

Crystal Palace

16:00

West Ham

Brighton

16:00

Burnley
Saturday 23 February 2019
Newcastle

16:00

Huddersfield

Manchester United

16:00

Liverpool

Leicester

16:00

Crystal Palace

Everton

16:00

Manchester City

Chelsea

16:00

Brighton

Cardiff

16:00

Watford

Burnley

16:00

Tottenham

Bournemouth

16:00

Wolverhampton

Arsenal

16:00

Southampton

West Ham

16:00

Fulham
Tuesday 26 February 2019
Leicester

20:45

Brighton

Huddersfield

20:45

Wolverhampton

Cardiff

20:45

Everton

Arsenal

20:45

Bournemouth

Crystal Palace

21:00

Manchester United
Wednesday 27 February 2019
Southampton

20:45

Fulham

Newcastle

20:45

Burnley

Chelsea

20:45

Tottenham

Liverpool

21:00

Watford

Manchester City

21:00

West Ham
Saturday 02 March 2019
Bournemouth

16:00

Manchester City

Burnley

16:00

Crystal Palace

Brighton

16:00

Huddersfield

Wolverhampton

16:00

Cardiff

West Ham

16:00

Newcastle

Watford

16:00

Leicester

Tottenham

16:00

Arsenal

Manchester United

16:00

Southampton

Fulham

16:00

Chelsea

Everton

16:00

Liverpool
Saturday 09 March 2019
Chelsea

16:00

Wolverhampton

Cardiff

16:00

West Ham

Arsenal

16:00

Manchester United

Southampton

16:00

Tottenham

Newcastle

16:00

Everton

Manchester City

16:00

Watford

Liverpool

16:00

Burnley

Leicester

16:00

Fulham

Huddersfield

16:00

Bournemouth

Crystal Palace

16:00

Brighton
Saturday 16 March 2019
Everton

16:00

Chelsea

Burnley

16:00

Leicester

Brighton

16:00

Cardiff

Bournemouth

16:00

Newcastle

Wolverhampton

16:00

Arsenal

West Ham

16:00

Huddersfield

Watford

16:00

Southampton

Tottenham

16:00

Crystal Palace

Manchester United

16:00

Manchester City

Fulham

16:00

Liverpool
Saturday 30 March 2019
Fulham

16:00

Manchester City

West Ham

16:00

Everton

Manchester United

16:00

Watford

Liverpool

16:00

Tottenham

Leicester

16:00

Bournemouth

Arsenal

16:00

Newcastle

Brighton

16:00

Southampton

Burnley

16:00

Wolverhampton

Cardiff

16:00

Chelsea

Crystal Palace

16:00

Huddersfield
Saturday 06 April 2019
Newcastle

16:00

Crystal Palace

Wolverhampton

16:00

Manchester United

Watford

16:00

Fulham

Tottenham

16:00

Brighton

Southampton

16:00

Liverpool

Bournemouth

16:00

Burnley

Chelsea

16:00

West Ham

Everton

16:00

Arsenal

Huddersfield

16:00

Leicester

Manchester City

16:00

Cardiff
Saturday 13 April 2019
Leicester

16:00

Newcastle

Liverpool

16:00

Chelsea

Watford

16:00

Arsenal

Tottenham

16:00

Huddersfield

Southampton

16:00

Wolverhampton

Manchester United

16:00

West Ham

Brighton

16:00

Bournemouth

Burnley

16:00

Cardiff

Crystal Palace

16:00

Manchester City

Fulham

16:00

Everton
Saturday 20 April 2019
Arsenal

16:00

Crystal Palace

Bournemouth

16:00

Fulham

Cardiff

16:00

Liverpool

Chelsea

16:00

Burnley

Everton

16:00

Manchester United

Huddersfield

16:00

Watford

Wolverhampton

16:00

Brighton

West Ham

16:00

Leicester

Newcastle

16:00

Southampton

Manchester City

16:00

Tottenham
Saturday 27 April 2019
Fulham

16:00

Cardiff

Leicester

16:00

Arsenal

Liverpool

16:00

Huddersfield

Watford

16:00

Wolverhampton

Tottenham

16:00

West Ham

Southampton

16:00

Bournemouth

Manchester United

16:00

Chelsea

Brighton

16:00

Newcastle

Burnley

16:00

Manchester City

Crystal Palace

16:00

Everton
Saturday 04 May 2019
Cardiff

16:00

Crystal Palace

Chelsea

16:00

Watford

Everton

16:00

Burnley

Huddersfield

16:00

Manchester United

Wolverhampton

16:00

Fulham

West Ham

16:00

Southampton

Newcastle

16:00

Liverpool

Manchester City

16:00

Leicester

Arsenal

16:00

Brighton

Bournemouth

16:00

Tottenham
Sunday 12 May 2019
Brighton

16:00

Manchester City

Burnley

16:00

Arsenal

Crystal Palace

16:00

Bournemouth

Fulham

16:00

Newcastle

Leicester

16:00

Chelsea

Liverpool

16:00

Wolverhampton

Manchester United

16:00

Cardiff

Southampton

16:00

Huddersfield

Tottenham

16:00

Everton

Watford

16:00

West Ham
| # | Team | G | W | D | L | +/- | P |
| --- | --- | --- | --- | --- | --- | --- | --- |
| 1 | Liverpool | 16 | 13 | 3 | 0 | 34:6 | 42 |
| 2 | Manchester City | 16 | 13 | 2 | 1 | 45:9 | 41 |
| 3 | Chelsea | 16 | 10 | 4 | 2 | 33:13 | 34 |
| 4 | Arsenal | 16 | 10 | 4 | 2 | 35:20 | 34 |
| 5 | Tottenham | 15 | 11 | 0 | 4 | 28:16 | 33 |
| 6 | Manchester Unit | 16 | 7 | 5 | 4 | 28:26 | 26 |
| 7 | Everton | 15 | 6 | 5 | 4 | 21:17 | 23 |
| 8 | Bournemouth | 16 | 7 | 2 | 7 | 25:26 | 23 |
| 9 | Leicester | 16 | 6 | 4 | 6 | 21:20 | 22 |
| 10 | Wolverhampton W | 16 | 6 | 4 | 6 | 17:19 | 22 |
| 11 | West Ham | 16 | 6 | 3 | 7 | 23:25 | 21 |
| 12 | Brighton | 16 | 6 | 3 | 7 | 19:22 | 21 |
| 13 | Watford | 15 | 6 | 2 | 7 | 18:21 | 20 |
| 14 | Cardiff | 16 | 4 | 2 | 10 | 15:30 | 14 |
| 15 | Newcastle Unite | 16 | 3 | 4 | 9 | 13:22 | 13 |
| 16 | Crystal Palace | 16 | 3 | 3 | 10 | 13:23 | 12 |
| 17 | Burnley | 16 | 3 | 3 | 10 | 15:32 | 12 |
| 18 | Huddersfield | 15 | 2 | 4 | 9 | 10:25 | 10 |
| 19 | Southampton | 16 | 1 | 6 | 9 | 13:30 | 9 |
| 20 | Fulham | 16 | 2 | 3 | 11 | 16:40 | 9 |