French Ligue 1 Fixtures and Standings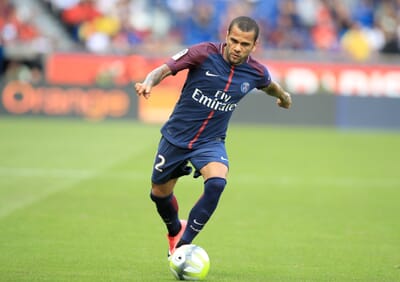 Welcome to the Ligue 1 fixtures page. Here, you can see the upcoming matches taking place in the French top flight, while we also have team news ahead of each game and the confirmed line-ups once they are announced.
The season traditionally starts towards the end of August and we present the latest league standings for Ligue 1, with the teams changing position on a regular basis depending on the latest results.
You can scroll back to find previous Ligue 1 results on this page to understand how each team have been performing in recent weeks, with the standings determined by the overall number of points accrued.

Ligue 1
Fixtures & Standings
FIXTURES
Friday 10 August 2018
Saturday 11 August 2018
Nantes

1 - 3

Monaco

Angers

3 - 4

Nimes

Saint Etienne

2 - 1

Guingamp

Nice

0 - 1

Reims

Montpellier

1 - 2

Dijon

Lille

3 - 1

Rennes
Sunday 12 August 2018
Lyon

2 - 0

Amiens

Bordeaux

0 - 2

Strasbourg

Paris Saint Germain

3 - 0

Caen
Friday 17 August 2018
Saturday 18 August 2018
Guingamp

1 - 3

Paris Saint Germain

Dijon

2 - 0

Nantes

Caen

1 - 1

Nice

Amiens

1 - 2

Montpellier

Rennes

1 - 0

Angers

Monaco

0 - 0

Lille
Sunday 19 August 2018
Strasbourg

1 - 1

Saint Etienne

Toulouse

2 - 1

Bordeaux

Nimes

3 - 1

Marseille
Friday 24 August 2018
Saturday 25 August 2018
Paris Saint Germain

3 - 1

Angers

Amiens

4 - 1

Reims

Toulouse

1 - 0

Nimes

Nice

0 - 4

Dijon

Nantes

1 - 1

Caen

Montpellier

0 - 0

Saint Etienne
Sunday 26 August 2018
Lille

3 - 0

Guingamp

Bordeaux

2 - 1

Monaco

Marseille

2 - 2

Rennes
Friday 31 August 2018
Saturday 01 September 2018
Nimes

2 - 4

Paris Saint Germain

Guingamp

1 - 2

Toulouse

Dijon

0 - 2

Caen

Angers

1 - 0

Lille

Strasbourg

2 - 3

Nantes

Reims

0 - 1

Montpellier
Sunday 02 September 2018
Saint Etienne

0 - 0

Amiens

Rennes

2 - 0

Bordeaux

Monaco

2 - 3

Marseille
Friday 14 September 2018
Nice

2 - 1

Rennes

Paris Saint Germain

4 - 0

Saint Etienne
Saturday 15 September 2018
Caen

2 - 2

Lyon

Dijon

1 - 3

Angers

Amiens

2 - 3

Lille

Toulouse

1 - 1

Monaco

Montpellier

1 - 1

Strasbourg
Sunday 16 September 2018
Nantes

0 - 0

Reims

Bordeaux

3 - 3

Nimes

Marseille

4 - 0

Guingamp
Friday 21 September 2018
Saturday 22 September 2018
Lille

2 - 1

Nantes

Angers

0 - 0

Toulouse

Strasbourg

3 - 1

Amiens

Saint Etienne

2 - 1

Caen

Reims

0 - 0

Dijon

Montpellier

1 - 0

Nice
Sunday 23 September 2018
Rennes

1 - 3

Paris Saint Germain

Guingamp

1 - 3

Bordeaux

Lyon

4 - 2

Marseille
Tuesday 25 September 2018
Nantes

1 - 2

Nice

Monaco

0 - 1

Angers

Toulouse

2 - 3

Saint Etienne
Wednesday 26 September 2018
Dijon

0 - 3

Lyon

Caen

2 - 2

Montpellier

Bordeaux

1 - 0

Lille

Amiens

2 - 1

Rennes

Nimes

0 - 0

Guingamp

Marseille

3 - 2

Strasbourg

Paris Saint Germain

4 - 1

Reims
Friday 28 September 2018
Saint Etienne

2 - 0

Monaco
Saturday 29 September 2018
Nice

0 - 3

Paris Saint Germain

Lyon

1 - 1

Nantes

Caen

1 - 0

Amiens

Angers

0 - 1

Guingamp

Strasbourg

3 - 0

Dijon

Reims

0 - 0

Bordeaux
Sunday 30 September 2018
Rennes

1 - 1

Toulouse

Montpellier

3 - 0

Nimes

Lille

3 - 0

Marseille
Friday 05 October 2018
Saturday 06 October 2018
Lille

3 - 1

Saint Etienne

Guingamp

1 - 1

Montpellier

Angers

2 - 2

Strasbourg

Amiens

1 - 0

Dijon

Nimes

0 - 0

Reims
Sunday 07 October 2018
Bordeaux

3 - 0

Nantes

Monaco

1 - 2

Rennes

Marseille

2 - 0

Caen

Paris Saint Germain

5 - 0

Lyon
Friday 19 October 2018
Saturday 20 October 2018
Paris Saint Germain

5 - 0

Amiens

Caen

0 - 0

Guingamp

Strasbourg

2 - 1

Monaco

Reims

1 - 1

Angers

Nantes

4 - 0

Toulouse

Dijon

1 - 2

Lille
Sunday 21 October 2018
Montpellier

2 - 0

Bordeaux

Saint Etienne

1 - 1

Rennes

Nice

0 - 1

Marseille
Friday 26 October 2018
Nimes

1 - 1

Saint Etienne
Saturday 27 October 2018
Angers

1 - 2

Lyon

Lille

1 - 0

Caen

Guingamp

1 - 1

Strasbourg

Amiens

1 - 2

Nantes

Toulouse

0 - 3

Montpellier

Monaco

2 - 2

Dijon
Sunday 28 October 2018
Rennes

0 - 2

Reims

Bordeaux

0 - 1

Nice

Marseille

0 - 2

Paris Saint Germain
Friday 02 November 2018
Paris Saint Germain

2 - 1

Lille
Saturday 03 November 2018
Lyon

1 - 1

Bordeaux

Dijon

0 - 4

Nimes

Caen

1 - 2

Rennes

Strasbourg

1 - 1

Toulouse

Reims

1 - 0

Monaco

Nice

1 - 0

Amiens
Sunday 04 November 2018
Nantes

5 - 0

Guingamp

Saint Etienne

4 - 3

Angers

Montpellier

3 - 0

Marseille
Friday 09 November 2018
Saturday 10 November 2018
Guingamp

2 - 4

Lyon

Angers

1 - 0

Montpellier

Toulouse

0 - 1

Amiens

Nimes

0 - 1

Nice

Saint Etienne

2 - 0

Reims
Sunday 11 November 2018
Bordeaux

0 - 0

Caen

Marseille

2 - 0

Dijon

Rennes

1 - 1

Nantes

Monaco

0 - 4

Paris Saint Germain
Friday 23 November 2018
Saturday 24 November 2018
Paris Saint Germain

1 - 0

Toulouse

Nantes

1 - 1

Angers

Dijon

0 - 0

Bordeaux

Caen

0 - 1

Monaco

Strasbourg

0 - 1

Nimes

Reims

2 - 1

Guingamp
Sunday 25 November 2018
Montpellier

2 - 2

Rennes

Nice

2 - 0

Lille

Amiens

1 - 3

Marseille
Friday 30 November 2018
Saint Etienne

3 - 0

Nantes
Saturday 01 December 2018
Lille

2 - 2

Lyon

Nimes

3 - 0

Amiens

Monaco

1 - 2

Montpellier

Guingamp

0 - 0

Nice

Angers

1 - 1

Caen
Sunday 02 December 2018
Toulouse

2 - 2

Dijon

Marseille

0 - 0

Reims

Rennes

1 - 4

Strasbourg

Bordeaux

2 - 2

Paris Saint Germain
Tuesday 04 December 2018
Amiens

0 - 2

Monaco

Nice

0 - 0

Angers

Montpellier

0 - 1

Lille
Wednesday 05 December 2018
Nantes

3 - 2

Marseille

Lyon

0 - 2

Rennes

Dijon

2 - 1

Guingamp

Caen

1 - 2

Nimes

Bordeaux

3 - 2

Saint Etienne

Reims

0 - 1

Toulouse

Strasbourg

1 - 1

Paris Saint Germain
Saturday 08 December 2018
Guingamp

1 - 2

Amiens

Rennes

2 - 0

Dijon
Sunday 09 December 2018
Strasbourg

2 - 2

Caen

Lille

1 - 1

Reims
Sunday 26 August 2018
Friday 14 December 2018
Saturday 15 December 2018
Dijon

17:00

Paris Saint Germain

Caen

20:00

Toulouse

Amiens

20:00

Angers

Reims

20:00

Strasbourg

Nantes

20:00

Montpellier
Sunday 16 December 2018
Lyon

13:00

Monaco

Nimes

15:00

Lille

Guingamp

17:00

Rennes

Marseille

21:00

Bordeaux
Saturday 22 December 2018
Monaco

21:00

Guingamp

Lille

21:00

Toulouse

Bordeaux

21:00

Amiens

Angers

21:00

Marseille

Strasbourg

21:00

Nice

Saint Etienne

21:00

Dijon

Rennes

21:00

Nimes

Reims

21:00

Caen

Paris Saint Germain

21:00

Nantes

Montpellier

21:00

Lyon
Saturday 12 January 2019
Lyon

20:00

Reims

Guingamp

20:00

Saint Etienne

Dijon

20:00

Montpellier

Caen

20:00

Lille

Amiens

20:00

Paris Saint Germain

Toulouse

20:00

Strasbourg

Nimes

20:00

Angers

Nice

20:00

Bordeaux

Nantes

20:00

Rennes
Sunday 13 January 2019
Saturday 19 January 2019
Angers

20:00

Nantes

Rennes

20:00

Montpellier

Reims

20:00

Nice

Paris Saint Germain

20:00

Guingamp

Nimes

20:00

Toulouse

Monaco

20:00

Strasbourg

Lille

20:00

Amiens

Caen

20:00

Marseille

Bordeaux

20:00

Dijon
Sunday 20 January 2019
Saturday 26 January 2019
Strasbourg

20:00

Bordeaux

Paris Saint Germain

20:00

Rennes

Nice

20:00

Nimes

Nantes

20:00

Saint Etienne

Montpellier

20:00

Caen

Marseille

20:00

Lille

Guingamp

20:00

Reims

Dijon

20:00

Monaco

Amiens

20:00

Lyon

Toulouse

20:00

Angers
Saturday 02 February 2019
Saint Etienne

20:00

Strasbourg

Rennes

20:00

Amiens

Reims

20:00

Marseille

Nimes

20:00

Montpellier

Monaco

20:00

Toulouse

Lille

20:00

Nice

Caen

20:00

Nantes

Bordeaux

20:00

Guingamp

Angers

20:00

Dijon
Sunday 03 February 2019
Lyon

21:00

Paris Saint Germain
Saturday 09 February 2019
Guingamp

20:00

Lille

Dijon

20:00

Marseille

Amiens

20:00

Caen

Toulouse

20:00

Reims

Strasbourg

20:00

Angers

Rennes

20:00

Saint Etienne

Paris Saint Germain

20:00

Bordeaux

Nice

20:00

Lyon

Nantes

20:00

Nimes

Montpellier

20:00

Monaco
Saturday 16 February 2019
Caen

20:00

Strasbourg

Bordeaux

20:00

Toulouse

Angers

20:00

Nice

Saint Etienne

20:00

Paris Saint Germain

Reims

20:00

Rennes

Nimes

20:00

Dijon

Monaco

20:00

Nantes

Marseille

20:00

Amiens

Lyon

20:00

Guingamp

Lille

20:00

Montpellier
Saturday 23 February 2019
Nantes

20:00

Bordeaux

Toulouse

20:00

Caen

Strasbourg

20:00

Lille

Rennes

20:00

Marseille

Paris Saint Germain

20:00

Nimes

Montpellier

20:00

Reims

Guingamp

20:00

Angers

Dijon

20:00

Saint Etienne

Amiens

20:00

Nice
Sunday 24 February 2019
Saturday 02 March 2019
Lyon

20:00

Toulouse

Lille

20:00

Dijon

Guingamp

20:00

Nantes

Caen

20:00

Paris Saint Germain

Bordeaux

20:00

Montpellier

Angers

20:00

Monaco

Reims

20:00

Amiens

Nimes

20:00

Rennes

Nice

20:00

Strasbourg

Marseille

20:00

Saint Etienne
Saturday 09 March 2019
Rennes

20:00

Caen

Nantes

20:00

Paris Saint Germain

Montpellier

20:00

Angers

Monaco

20:00

Bordeaux

Marseille

20:00

Nice

Dijon

20:00

Reims

Amiens

20:00

Nimes

Toulouse

20:00

Guingamp

Strasbourg

20:00

Lyon

Saint Etienne

20:00

Lille
Saturday 16 March 2019
Nice

20:00

Toulouse

Lyon

20:00

Montpellier

Lille

20:00

Monaco

Guingamp

20:00

Dijon

Caen

20:00

Saint Etienne

Bordeaux

20:00

Rennes

Angers

20:00

Amiens

Reims

20:00

Nantes

Nimes

20:00

Strasbourg
Sunday 17 March 2019
Paris Saint Germain

21:00

Marseille
Sunday 31 March 2019
Saint Etienne

20:00

Nimes

Rennes

20:00

Lyon

Nantes

20:00

Lille

Montpellier

20:00

Guingamp

Monaco

20:00

Caen

Marseille

20:00

Angers

Dijon

20:00

Nice

Amiens

20:00

Bordeaux

Toulouse

20:00

Paris Saint Germain

Strasbourg

20:00

Reims
Saturday 06 April 2019
Toulouse

20:00

Nantes

Reims

20:00

Lille

Paris Saint Germain

20:00

Strasbourg

Nimes

20:00

Caen

Nice

20:00

Montpellier

Lyon

20:00

Dijon

Guingamp

20:00

Monaco

Bordeaux

20:00

Marseille

Angers

20:00

Rennes

Amiens

20:00

Saint Etienne
Saturday 13 April 2019
Caen

20:00

Angers

Dijon

20:00

Amiens

Lille

20:00

Paris Saint Germain

Marseille

20:00

Nimes

Monaco

20:00

Reims

Montpellier

20:00

Toulouse

Strasbourg

20:00

Guingamp

Saint Etienne

20:00

Bordeaux

Rennes

20:00

Nice

Nantes

20:00

Lyon
Saturday 20 April 2019
Toulouse

20:00

Lille

Guingamp

20:00

Marseille

Lyon

20:00

Angers

Nantes

20:00

Amiens

Nice

20:00

Caen

Nimes

20:00

Bordeaux

Reims

20:00

Saint Etienne

Strasbourg

20:00

Montpellier

Dijon

20:00

Rennes
Sunday 21 April 2019
Paris Saint Germain

21:00

Monaco
Sunday 28 April 2019
Caen

20:00

Dijon

Lille

20:00

Nimes

Marseille

20:00

Nantes

Saint Etienne

20:00

Toulouse

Rennes

20:00

Monaco

Nice

20:00

Guingamp

Montpellier

20:00

Paris Saint Germain

Amiens

20:00

Strasbourg

Angers

20:00

Reims

Bordeaux

20:00

Lyon
Saturday 04 May 2019
Monaco

20:00

Saint Etienne

Montpellier

20:00

Amiens

Nantes

20:00

Dijon

Toulouse

20:00

Rennes

Strasbourg

20:00

Marseille

Reims

20:00

Nimes

Paris Saint Germain

20:00

Nice

Bordeaux

20:00

Angers

Guingamp

20:00

Caen

Lyon

20:00

Lille
Saturday 11 May 2019
Angers

20:00

Paris Saint Germain

Caen

20:00

Reims

Dijon

20:00

Strasbourg

Lille

20:00

Bordeaux

Nice

20:00

Nantes

Nimes

20:00

Monaco

Rennes

20:00

Guingamp

Saint Etienne

20:00

Montpellier

Amiens

20:00

Toulouse
Sunday 12 May 2019
Saturday 18 May 2019
Guingamp

20:00

Nimes

Lille

20:00

Angers

Lyon

20:00

Caen

Monaco

20:00

Amiens

Montpellier

20:00

Nantes

Toulouse

20:00

Marseille

Strasbourg

20:00

Rennes

Saint Etienne

20:00

Nice

Paris Saint Germain

20:00

Dijon

Bordeaux

20:00

Reims
Saturday 25 May 2019
Reims

20:00

Paris Saint Germain

Rennes

20:00

Lille

Amiens

20:00

Guingamp

Angers

20:00

Saint Etienne

Caen

20:00

Bordeaux

Dijon

20:00

Toulouse

Marseille

20:00

Montpellier

Nantes

20:00

Strasbourg

Nice

20:00

Monaco

Nimes

20:00

Lyon
| # | Team | G | W | D | L | +/- | P |
| --- | --- | --- | --- | --- | --- | --- | --- |
| 1 | Paris Saint Ger | 16 | 14 | 2 | 0 | 49:10 | 44 |
| 2 | Lille | 17 | 9 | 4 | 4 | 25:15 | 31 |
| 3 | Montpellier | 16 | 8 | 5 | 3 | 24:12 | 29 |
| 4 | Lyon | 16 | 8 | 4 | 4 | 26:20 | 28 |
| 5 | Marseille | 16 | 8 | 2 | 6 | 29:25 | 26 |
| 6 | Saint Etienne | 16 | 7 | 5 | 4 | 24:21 | 26 |
| 7 | Nice | 16 | 7 | 4 | 5 | 12:14 | 25 |
| 8 | Strasbourg | 17 | 5 | 8 | 4 | 27:21 | 23 |
| 9 | Nimes | 16 | 6 | 5 | 5 | 24:21 | 23 |
| 10 | Rennes | 17 | 6 | 5 | 6 | 23:25 | 23 |
| 11 | Reims | 17 | 5 | 7 | 5 | 11:15 | 22 |
| 12 | Bordeaux | 16 | 5 | 6 | 5 | 19:19 | 21 |
| 13 | Nantes | 16 | 5 | 5 | 6 | 24:24 | 20 |
| 14 | Angers | 16 | 4 | 6 | 6 | 19:21 | 18 |
| 15 | Toulouse | 16 | 4 | 6 | 6 | 14:24 | 18 |
| 16 | Dijon | 17 | 4 | 4 | 9 | 16:28 | 16 |
| 17 | Amiens | 17 | 5 | 1 | 11 | 16:30 | 16 |
| 18 | Caen | 17 | 2 | 8 | 7 | 15:22 | 14 |
| 19 | Monaco | 16 | 3 | 4 | 9 | 16:24 | 13 |
| 20 | Guingamp | 17 | 1 | 5 | 11 | 12:34 | 8 |