Team news including fixtures & standings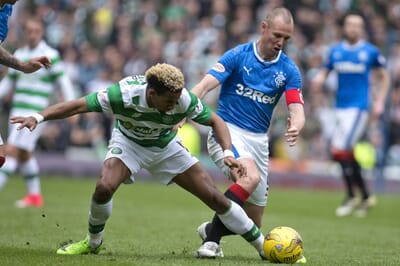 The latest Scottish Premiership fixtures are published at the website so you can look ahead to the games taking place including the information as to what date they are taking place and the time of kick-off.
The Old Firm clashes between Celtic and Rangers are always a highlight and we have the latest standings so you can see which teams are competing at the top and bottom of the table.
If you want to see the latest injury and suspension news, head over to that section where you can assess which clubs have the most players absent and we also have the predicted line-ups which are linked to injury news. Check back to the site to get the confirmed line-ups.

Premiership
Fixtures & Standings
FIXTURES
Saturday 04 August 2018
Kilmarnock

2 - 0

St.Johnstone

Hamilton

1 - 4

Hearts

Celtic

3 - 1

Livingston

St. Mirren

2 - 1

Dundee FC
Sunday 05 August 2018
Aberdeen

1 - 1

Rangers FC

Hibernian

3 - 0

Motherwell
Saturday 11 August 2018
Hearts

1 - 0

Celtic

Dundee FC

0 - 1

Aberdeen

Motherwell

0 - 1

Hamilton

Livingston

0 - 0

Kilmarnock
Sunday 12 August 2018
St.Johnstone

1 - 1

Hibernian

Rangers FC

2 - 0

St. Mirren
Saturday 25 August 2018
St. Mirren

0 - 2

Livingston

St.Johnstone

1 - 0

Dundee FC

Kilmarnock

0 - 1

Hearts

Hibernian

1 - 1

Aberdeen
Sunday 26 August 2018
Motherwell

3 - 3

Rangers FC

Celtic

1 - 0

Hamilton
Saturday 01 September 2018
Aberdeen

0 - 2

Kilmarnock

Livingston

2 - 1

Hibernian

Hearts

4 - 1

St. Mirren

Hamilton

1 - 2

St.Johnstone

Dundee FC

1 - 3

Motherwell
Sunday 02 September 2018
Friday 14 September 2018
Saturday 15 September 2018
St.Johnstone

1 - 1

Aberdeen

Rangers FC

4 - 0

Dundee FC

Motherwell

0 - 1

Hearts

Livingston

1 - 0

Hamilton

Hibernian

3 - 2

Kilmarnock
Saturday 22 September 2018
Hearts

0 - 0

Livingston

Hamilton

3 - 0

St. Mirren

Aberdeen

1 - 0

Motherwell

Dundee FC

0 - 3

Hibernian
Sunday 23 September 2018
Kilmarnock

2 - 1

Celtic

Rangers FC

5 - 1

St.Johnstone
Saturday 29 September 2018
Kilmarnock

3 - 1

Motherwell

Hearts

2 - 1

St.Johnstone

Hamilton

0 - 2

Dundee FC

Celtic

1 - 0

Aberdeen

St. Mirren

0 - 1

Hibernian
Sunday 30 September 2018
Livingston

1 - 0

Rangers FC
Saturday 06 October 2018
Motherwell

1 - 1

Livingston

Hibernian

6 - 0

Hamilton

Dundee FC

1 - 2

Kilmarnock

Aberdeen

4 - 1

St. Mirren
Sunday 07 October 2018
Rangers FC

3 - 1

Hearts

St.Johnstone

0 - 6

Celtic
Saturday 20 October 2018
Hearts

2 - 1

Aberdeen

Celtic

4 - 2

Hibernian

St. Mirren

1 - 2

Kilmarnock

Motherwell

0 - 1

St.Johnstone

Livingston

4 - 0

Dundee FC
Sunday 21 October 2018
Hamilton

1 - 4

Rangers FC
Tuesday 23 October 2018
Saturday 27 October 2018
St.Johnstone

2 - 0

St. Mirren

Kilmarnock

1 - 1

Hamilton
Wednesday 31 October 2018
Aberdeen

3 - 0

Hamilton

St. Mirren

0 - 2

Motherwell

Rangers FC

1 - 1

Kilmarnock

Livingston

0 - 1

St.Johnstone

Hearts

0 - 0

Hibernian

Dundee FC

0 - 5

Celtic
Saturday 03 November 2018
St. Mirren

0 - 2

Rangers FC

Motherwell

1 - 0

Dundee FC

Hibernian

0 - 1

St.Johnstone

Hamilton

1 - 0

Livingston

Celtic

5 - 0

Hearts
Sunday 04 November 2018
Kilmarnock

1 - 2

Aberdeen
Friday 09 November 2018
Saturday 10 November 2018
St.Johnstone

4 - 0

Hamilton

Hearts

0 - 1

Kilmarnock

Dundee FC

1 - 1

St. Mirren
Sunday 11 November 2018
Livingston

0 - 0

Celtic

Rangers FC

7 - 1

Motherwell
Saturday 24 November 2018
Hamilton

13:30

Celtic

St.Johnstone

16:00

Kilmarnock

Rangers FC

16:00

Livingston

Motherwell

16:00

Aberdeen

Hibernian

16:00

Dundee FC

St. Mirren

16:00

Hearts
Saturday 01 December 2018
St. Mirren

16:00

Hamilton

Livingston

16:00

Motherwell

Kilmarnock

16:00

Hibernian

Aberdeen

16:00

Dundee FC
Sunday 02 December 2018
Hearts

13:00

Rangers FC

Celtic

16:00

St.Johnstone
Wednesday 05 December 2018
Kilmarnock

16:00

Livingston

Hibernian

16:00

St. Mirren

Dundee FC

16:00

Hamilton

St.Johnstone

16:00

Hearts

Rangers FC

16:00

Aberdeen

Motherwell

16:00

Celtic
Saturday 08 December 2018
Livingston

16:00

St. Mirren

Hearts

16:00

Motherwell

Hamilton

16:00

Hibernian

Dundee FC

16:00

Rangers FC

Celtic

16:00

Kilmarnock

Aberdeen

16:00

St.Johnstone
Tuesday 11 December 2018
Aberdeen

17:00

Livingston
Saturday 15 December 2018
Kilmarnock

16:00

Dundee FC

Hibernian

16:00

Celtic

St. Mirren

16:00

Aberdeen

St.Johnstone

16:00

Motherwell

Rangers FC

16:00

Hamilton

Livingston

16:00

Hearts
Wednesday 19 December 2018
Hibernian

21:45

Rangers FC

Celtic

21:45

Motherwell
Saturday 22 December 2018
St.Johnstone

16:00

Rangers FC

Motherwell

16:00

St. Mirren

Hibernian

16:00

Livingston

Hamilton

16:00

Kilmarnock

Celtic

16:00

Dundee FC

Aberdeen

16:00

Hearts
Wednesday 26 December 2018
Aberdeen

16:00

Celtic

St. Mirren

16:00

St.Johnstone

Rangers FC

16:00

Hibernian

Motherwell

16:00

Kilmarnock

Hearts

16:00

Hamilton

Dundee FC

16:00

Livingston
Saturday 29 December 2018
Livingston

16:00

Aberdeen

Kilmarnock

16:00

St. Mirren

Hibernian

16:00

Hearts

Hamilton

16:00

Motherwell

Dundee FC

16:00

St.Johnstone

Rangers FC

16:00

Celtic
Wednesday 23 January 2019
St.Johnstone

20:45

Livingston

Motherwell

20:45

Hibernian

Kilmarnock

20:45

Rangers FC

Hearts

20:45

Dundee FC

Hamilton

20:45

Aberdeen

Celtic

20:45

St. Mirren
Saturday 26 January 2019
Hearts

16:00

St.Johnstone

Dundee FC

16:00

Motherwell

Celtic

16:00

Hamilton

Aberdeen

16:00

Kilmarnock

St. Mirren

16:00

Hibernian

Livingston

16:00

Rangers FC
Saturday 02 February 2019
St.Johnstone

16:00

Celtic

Rangers FC

16:00

St. Mirren

Motherwell

16:00

Livingston

Kilmarnock

16:00

Hearts

Hibernian

16:00

Aberdeen

Hamilton

16:00

Dundee FC
Wednesday 06 February 2019
Dundee FC

20:45

Kilmarnock

Celtic

20:45

Hibernian

Aberdeen

20:45

Rangers FC

St. Mirren

20:45

Motherwell

Hearts

20:45

Livingston

Hamilton

20:45

St.Johnstone
Saturday 16 February 2019
Rangers FC

16:00

St.Johnstone

Motherwell

16:00

Hearts

Livingston

16:00

Dundee FC

Kilmarnock

16:00

Celtic

Hibernian

16:00

Hamilton

Aberdeen

16:00

St. Mirren
Saturday 23 February 2019
Celtic

16:00

Motherwell

St.Johnstone

16:00

Aberdeen

Livingston

16:00

Kilmarnock

Hearts

16:00

St. Mirren

Hamilton

16:00

Rangers FC

Dundee FC

16:00

Hibernian
Wednesday 27 February 2019
St. Mirren

16:00

Livingston

St.Johnstone

16:00

Hibernian

Rangers FC

16:00

Dundee FC

Kilmarnock

16:00

Motherwell

Hearts

16:00

Celtic

Aberdeen

16:00

Hamilton
Saturday 09 March 2019
St. Mirren

16:00

Kilmarnock

Motherwell

16:00

Hamilton

Livingston

16:00

St.Johnstone

Hibernian

16:00

Rangers FC

Dundee FC

16:00

Hearts

Celtic

16:00

Aberdeen
Saturday 16 March 2019
Hibernian

16:00

Motherwell

Hamilton

16:00

Hearts

Dundee FC

16:00

Celtic

Aberdeen

16:00

Livingston

St.Johnstone

16:00

St. Mirren

Rangers FC

16:00

Kilmarnock
Saturday 30 March 2019
St. Mirren

16:00

Dundee FC

Motherwell

16:00

St.Johnstone

Livingston

16:00

Hibernian

Kilmarnock

16:00

Hamilton

Hearts

16:00

Aberdeen

Celtic

16:00

Rangers FC
Wednesday 03 April 2019
Livingston

20:45

Hamilton

Hibernian

20:45

Kilmarnock

Aberdeen

20:45

Motherwell

St. Mirren

20:45

Celtic

St.Johnstone

20:45

Dundee FC

Rangers FC

20:45

Hearts
Saturday 06 April 2019
Motherwell

16:00

Rangers FC

Kilmarnock

16:00

St.Johnstone

Hearts

16:00

Hibernian

Hamilton

16:00

St. Mirren

Dundee FC

16:00

Aberdeen

Celtic

16:00

Livingston
| # | Team | G | W | D | L | +/- | P |
| --- | --- | --- | --- | --- | --- | --- | --- |
| 1 | Celtic | 12 | 8 | 2 | 2 | 27:6 | 26 |
| 2 | Hearts | 13 | 8 | 2 | 3 | 19:13 | 26 |
| 3 | Rangers FC | 12 | 7 | 3 | 2 | 32:11 | 24 |
| 4 | Kilmarnock | 13 | 7 | 3 | 3 | 19:12 | 24 |
| 5 | St.Johnstone | 13 | 7 | 2 | 4 | 16:18 | 23 |
| 6 | Aberdeen | 12 | 6 | 3 | 3 | 16:10 | 21 |
| 7 | Livingston | 12 | 5 | 4 | 3 | 12:7 | 19 |
| 8 | Hibernian | 12 | 5 | 3 | 4 | 21:12 | 18 |
| 9 | Motherwell | 12 | 3 | 2 | 7 | 12:22 | 11 |
| 10 | Hamilton | 13 | 3 | 1 | 9 | 9:28 | 10 |
| 11 | St. Mirren | 13 | 1 | 2 | 10 | 6:26 | 5 |
| 12 | Dundee FC | 13 | 1 | 1 | 11 | 6:30 | 4 |