Germany Bundesliga Line-ups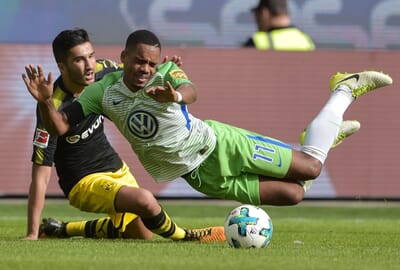 The Bundesliga matches happen thick and fast during the course of a season, with each team playing thirty-four games and hoping not to have many injuries or suspensions as the campaign progresses.
Here at SportsGambler.com, we will publish the latest teams when they become available on a match day. You can see which players have been selected and the formation chosen by the coaches, while you can also find out who's on the bench. We also have predicted line-ups leading up to the announcement, while you can also see the latest fixtures for each round of Bundesliga matches.
We have the latest Bundesliga standings in this section as well as important team news relating to injuries.
Bundesliga
Starting Line-ups
UPCOMING GAMES
Friday 23 November 2018
Bayer Leverkusen

20:30

VfB Stuttgart
Saturday 24 November 2018
Mainz 05

15:30

Borussia Dortmund

Hertha Berlin

15:30

Hoffenheim

Bayern Munich

15:30

Fortuna Dusseldorf

Augsburg

15:30

Eintracht Frankfurt

Wolfsburg

15:30

RB Leipzig

Schalke 04

18:30

Nurnberg
Sunday 25 November 2018
Freiburg

15:30

Werder Bremen

Monchengladbach

18:00

Hannover 96
Friday 30 November 2018
Fortuna Dusseldorf

20:30

Mainz 05
Saturday 01 December 2018
Werder Bremen

15:30

Bayern Munich

VfB Stuttgart

15:30

Augsburg

Hannover 96

15:30

Hertha Berlin

Borussia Dortmund

15:30

Freiburg

Hoffenheim

18:30

Schalke 04
Confirmed Line-ups
Eintracht Frankfurt (3-5-2)
Schalke 04 (3-5-2)