What is Cash Out betting and how to make money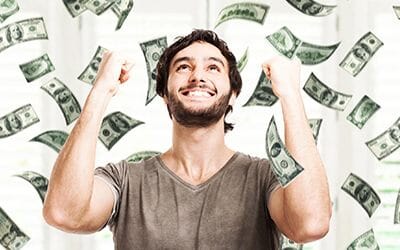 There was a time when you placed a sports bet and patiently waited for the outcome. It might have been a weekend accumulator with selections taking place on Saturday and Sunday, with a big potential payout resting on a particular team.

However, this has all changed now that Cash Out is on the scene. As the name suggests, this is an opportunity to opt out of a bet before the wager has been settled. You never have to Cash Out, although doing so can often make a profit rather than a loss.

For example, you might place EUR 100 on Liverpool to win the league at odds of 11.00 (10/1) before the season begins. That would mean a potential return of EUR 1,100 should Liverpool win the league.

The Reds then enjoy a few wins and their odds shorten on the outright market to 3.00 (2/1). A bookmaker might then offer you EUR 500 as a Cash Out option.

You have to decide whether this offer represents value. Some customers prefer to remain in the bet until the end, although some will see this as a great opportunity to make money and reinvest in other betting markets.

Sometimes there is an opportunity to Cash Out straight after you place a sports bet. You could literally place a bet, decide it's not the right selection and Cash Out for a slightly smaller amount.

Sometimes there is no opportunity to Cash Out on a bet and you should always check whether that particular betting market offers Cash Out possibilities before you go ahead and strike a bet.

When should I Cash Out?

This is the million dollar question! It's a judgement call when you decide to Cash Out on a particular bet. It should also be noted that Cash Out also applies to potentially losing bets. You might have put EUR 100 on Manchester United to beat Chelsea only to find the Red Devils are losing 1-0.

While it might hurt a little to do this, there might be a Cash Out option of EUR 40 which would effectively cut your losses to EUR 60 although that would be even worse if Manchester United came back to win the football match!

The bookmakers will operate in the same way as The Dealer on Deal or No Deal. So you will never be offered a brilliant cash offer but it's often a chance to either make a quick buck or to cut your potential losses. Only you can decide whether it's the right decision to make or not.

Which bookmakers offer Cash Out?

Many bookmakers now have Cash Out available. bet365 are the market leaders when it comes to this facility, with this operator having Cash Out for most of their betting markets. They could be antepost markets or relating to a particular sport and you will easily find the option to Cash Out on any positions that you have.

Other bookmakers offering Cash Out include William Hill , Ladbrokes and Unibet , although there are less opportunities to opt out of your bets with these bookies. The same applies to the majority of other firms and that is why we recommend bet365 if you're interested in Cashing Out.

What is partial Cash Out?

So you might place a bet on a football team to win the Premier League. As per the above Liverpool example, a bookie like bet365 might offer you the chance to walk away with a nice amount of profit.

However, the partial Cash Out option gives you the best of both worlds. You can take a little bit of money out of the market (maybe your original stake and some profit) while also retaining an interest with part of your stake in the overall outcome.

Partial Cash Out is great if you're not completely sure that your bet is going to win but don't want to regret the full Cash Out on a particular selection.

What is Auto Cash Out?

Once you have placed a bet, there is now the option to create an Auto Cash Out request which will automatically be triggered if / when the cash out value reaches a certain amount.

Say for example you have placed EUR 100 on Chelsea to beat Manchester City at odds of 2.50 (6/4), which would mean a potential return of EUR 250, should they win.

Once you have placed the bet, you would then have the option to create an Auto Cash Out amount. You could choose EUR 200 although you would only get Auto Cash Out if that threshold was reached.

There is also the option to select Auto Cash Out for part of your bet. This means that some of your stake will be cashed out if the value reaches a certain amount and the other part of the stake will ride on the selection of choice.

Can I Cash Out In-Play?

Yes you can and In-Play betting was made for cashing out. This is where most bookies offer Cash Out markets which effectively allows customers to trade their various positions during a game.

If you've backed a football team to win a game In-Play and they take the lead but are only ahead by one goal, then the final few minutes can often see some tempting opportunities to Cash Out for a profit which is slightly less than the money you would win at the final whistle.

Some punters work on the basis that making any profit on a football match is good and they actually place a bet with Cash Out in mind. They might not expect a team to win a football match but they might anticipate their odds shortening so that the Cash Out amount represents a nice return.