American Football NFL Betting Tips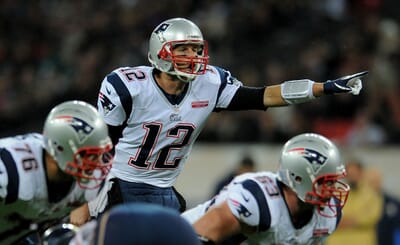 American football is one of the most popular betting sports across the world. Most American football bets are placed on NFL matches, with the National Football League featuring professional teams from all over the United States of America.
Every season, the NFL teams all over the USA compete at American Football until two teams are qualified for the Super Bowl. The Super Bowl is watched by billions of people all over the world, with many people placing different types of bets on this match.
While American football is hugely popular in the US, there is a big demand when it comes to the European audience who want to place bets and watch the games taking place through the season. Therefore, you can expect many bookmakers to offer a wide range of bets for each match.
How to bet on American Football
American Football is different to most other sports as far as betting is concerned. When it comes to European football or soccer, you might bet on a particular team to win, a First Goalscorer or Correct Score.
However, when it comes to the NFL, most people prefer instead to place money on something called Game Lines. For example, the Kansas City Chiefs might be playing the Oakland Raiders. There is the chance to firstly bet on the Money Line which is effectively the winner of that particular match.
The more popular betting market is the Spread where you might choose to bet on the Chiefs -3 at odds of 1.91 or Raiders +3 at odds of 1.91. Effectively, a bookmaker such as bet365 creates these handicaps such as -3 or +3 and it means that you subtract or add this amount to the overall points total.
If you are betting on the Chiefs -3 and they win by four or more points, then you would win on your bet. If they win by exactly three, then your American football bet would be pushed and you get money back. If they win by two or less, draw or lose the game, then you would lose your bet.
There will be a Spread line for each NFL match taking place and there is often the chance to choose an alternative spread which allows customers to bet on a team with a bigger or lower handicap depending on what odds they want to take.
Another popular market is the points total and customers wanting to bet on American Football will choose between Over or Under a particular points total such as 46.5 points.
Bet on NFL Half or Quarter Lines
Some betting customers want to actually bet on parts of American Football matches, with an NFL match split into two halves and also into four quarters.
Therefore, you could choose to bet on each quarter of an NFL match. This is especially good for In-Play customers who are watching a particular game and have an opinion or view with regard to what might happen for the rest of the match.
It's also possible to cash out your bets when you bet pre-match or In-Play, with this giving customers the chance to make a profit without the bet being settled.
Bet on NFL Futures
NFL Futures are effectively the antepost markets that a bookmaker might create for American Football, with customers able to bet on the outright winner or the Super Bowl winner as it's commonly known.
You can also bet on the Winning Conference which is a straight shoot-out between AFC and NFC, while you can also bet on which NFL teams will win a particular division such as AFC West, AFC East or AFC North. These odds are updated after each round of matches until they are settled.

Other Sports betting Tips