How to place an accumulator bet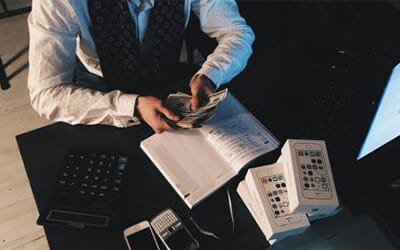 Accumulator bets are extremely popular due to the big returns that a customer can enjoy from a small stake. Every week, customers manage to win large amounts from their accumulator bets by correctly predicting the outcome of football matches or horse races, although there is the option to place an accumulator on any number of sporting events.

Accumulators are also known as Accas and usually involve a customer combining at least four selections on their bet slips, with two selections usually being called a double and three selections being termed as a treble.
How do accumulator odds work?
Say you want to back Manchester United to beat Newcastle but you don't want to back them as a single at 1.25. You might combine them with Liverpool to beat Southampton which is available at 1.36.
Manchester United (1.25) and Liverpool (1.36) in a double would give you odds of 1.70 and makes it a more attractive price.
You might then add Watford (2.05) to the above selections and have a treble available at odds of 3.49. This would mean a 10 Euro bet would return 34.90 Euros should the three teams win.
Adding Chelsea at odds of 1.55 then makes it a 4 fold that is available at a price of 5.41. The more selections you add means that you get an accumulator at progressively bigger odds, although it becomes a bigger risk.
It's a simple case of logging into your betting account and selecting the sport and competition you want to bet on. When you click on a betting selection, it should automatically populate a bet slip and there is then the option to combine the selections in an accumulator bet.
You can choose the stake for your accumulator bet and most betting websites will show you the potential return that can be enjoyed if all your selections win.
How do I Cash Out on my accumulator?
Many betting customers love placing a football accumulator or an accumulator bet on different sports because it provides them with flexibility and choice. If you're a betting customer with bet365 or BetVictor , then you can place an accumulator and have a Cash Out value attached to that particular bet.
Say you put five teams in a football accumulator for a 10 Euro stake at odds of 11.00. You would stand to enjoy a return of 110 Euros if all of these teams win their respective games. If the first three teams win their matches, there might be the chance to Cash Out for 50 Euros. You have the choice to make a profit on your bet or stay in the accumulator and hope that the remaining teams win their matches so you can enjoy a full payout.
There is often the chance to enjoy Partial Cashout which means you can take some money from the bet but stay in your accumulator to ensure that you win some money if all your teams are successful.
Enjoy an Accumulator Bonus
Some bookmakers like bet365 have special promotions for customers that enjoy placing accumulator or parlay bets. This means that you will get extra bonus winnings on your acca bet should you prove to be successful and bet365 will reward you with a bigger bonus if you add a larger number of selections.
There is generally no limit as to how many teams you can include in a multiple or accumulator bet, with bet365 running a Euro Acca Bonus which means you can actually see your winnings doubled should you manage to correctly predict the outcome of fourteen or more football matches for leagues such as Premier League, La Liga and Bundesliga.
Other bookies offer Acca Insurance which often means you can enjoy money back on your accumulator bets should one leg let you down. Many betting customers often place bets where they are close to winning a big return but one football team or horse fails to win and Acca Insurance ensures that you are reimbursed.
Placing an accumulator bet is a social and fun way to enjoy online betting. Many betting customers enjoy placing a multiple bet for small stakes and then watching the matches or the latest scores to see if they're close to enjoying a big return on their stakes.
The reason why accumulator odds are so big is because the price for each selection is multiplied which can often mean a large potential return for betting small stakes. You can place football accumulator bets on the winner of football divisions such as Premier League, Championship, Ligue 1, Bundesliga and La Liga. This gives you a long-term interest and allows some customers to back the favourites without having to risk a large stake in return.
There are alternative multiple bets such as a Trixie, Lucky 15 and Heinz bet which includes an accumulator along with several other bet types including doubles and trebles.