Odds Converter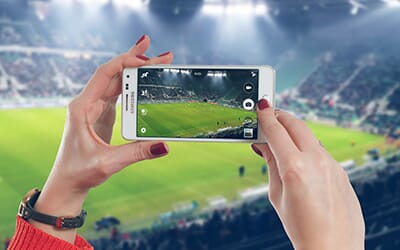 Welcome to our Odds Converter page. Here, we provide you with useful information when it comes to understanding the difference between decimal, fractional and American odds.
Please use the below chart to convert odds between decimal, fractional and American prices according to your betting needs. Please note that 2.10 (decimal), 11/10 (fractional) and +110 (American) are all the same odds but just expressed differently.
Most bookmakers and operators offer odds in a decimal and fractional format and it's easy to change between the two according to your betting needs. Some operators will also give you the chance to view odds in an American format.
Decimal Odds
Many customers like to have their odds or prices expressed in a decimal format. This means you might see odds such as 3.00 about a football team. The 3.00 indicates your return including stake should you bet 1 Euro or 1 GBP on this particular selection. Decimal odds are getting increasingly popular as they explain the exact return.
Fractional Odds
You might commonly find fractional odds in the UK, with the prices expressed in a format such as 2/1. In decimal terms, this would be 3.00 although the fractional example works in the way that £1 staked would mean a £2 win (along with your £1 stake back). Sometimes you will see prices like 7/2 or 10/3 which can make it more complicated to calculate your return.
American Odds
As the name suggests, American Odds are popular in North America, with decimal odds of 3.00 being converted to +200. However, to make things more complicated, decimal odds of 2.00 are expressed as -100. If you go just slightly higher to 2.05, then you will find that the odds are expressed as +105 so anything above even money has a positive symbol.
Odds or Prices
Whether you see odds or prices mentioned, it's important to note that they are the same thing. Prices is a more old-fashioned term and something you might associate with shopping, while odds are a more common reference and universally known in different countries. You might also see odds referred to as lines, especially in America.
| | | |
| --- | --- | --- |
| EU | UK | US |
| 1.05 | 1/20 | -2000 |
| 1.10 | 1/10 | -1000 |
| 1.15 | 3/20 | -667 |
| 1.20 | 1/5 | -500 |
| 1.22 | 2/9 | -450 |
| 1.25 | 1/4 | -400 |
| 1.28 | 2/7 | -350 |
| 1.30 | 3/10 | -333.30 |
| 1.33 | 1/3 | -300 |
| 1.35 | 7/20 | -285.70 |
| 1.36 | 4/11 | -275 |
| 1.40 | 2/5 | -250 |
| 1.44 | 4/9 | -225 |
| 1.45 | 9/20 | -222.20 |
| 1.47 | 40/85 | -212.50 |
| 1.50 | 1/2 | -200 |
| 1.53 | 8/15 | -187.50 |
| 1.57 | 4/7 | -175 |
| 1.60 | 3/5 | -166.70 |
| 1.62 | 8/13 | -162.50 |
| 1.63 | 5/8 | -160 |
| 1.66 | 4/6 | -150 |
| 1.70 | 7/10 | -142.90 |
| 1.72 | 8/11 | -137.50 |
| 1.80 | 4/5 | -125 |
| 1.83 | 5/6 | -120 |
| 1.90 | 9/10 | -111.10 |
| | | |
| --- | --- | --- |
| EU | UK | USA |
| 1.91 | 10/11 | -110 |
| 1.95 | 20/21 | -105 |
| 2.00 | 1/1 | -100 |
| 2.05 | 21/20 | +105 |
| 2.10 | 11/10 | +110 |
| 2.20 | 6/5 | +120 |
| 2.25 | 5/4 | +125 |
| 2.30 | 13/10 | +130 |
| 2.38 | 11/8 | +137.50 |
| 2.40 | 7/5 | +140 |
| 2.50 | 6/4 | +150 |
| 2.60 | 8/5 | +160 |
| 2.63 | 13/8 | +162.50 |
| 2.70 | 17/10 | +170 |
| 2.75 | 7/4 | +175 |
| 2.80 | 9/5 | +180 |
| 2.88 | 15/8 | +187.50 |
| 2.90 | 19/10 | +190 |
| 3.00 | 2/1 | +200 |
| 3.10 | 21/10 | +210 |
| 3.13 | 85/40 | +212.50 |
| 3.20 | 11/5 | +220 |
| 3.25 | 9/4 | +225 |
| 3.30 | 23/10 | +230 |
| 3.38 | 95/40 | +237.50 |
| 3.40 | 12/5 | +240 |
| 3.50 | 5/2 | +250 |
| | | |
| --- | --- | --- |
| EU | UK | USA |
| 3.60 | 13/5 | +260 |
| 3.75 | 11/4 | +275 |
| 3.80 | 14/5 | +280 |
| 4.00 | 3/1 | +300 |
| 4.10 | 31/10 | +310 |
| 4.20 | 16/5 | +320 |
| 4.30 | 33/10 | +330 |
| 4.33 | 10/3 | +333.30 |
| 4.40 | 17/5 | +340 |
| 4.50 | 7/2 | +350 |
| 4.60 | 18/5 | +360 |
| 4.75 | 15/4 | +375 |
| 5.00 | 4/1 | +400 |
| 5.50 | 9/2 | +450 |
| 6.00 | 5/1 | +500 |
| 6.50 | 11/2 | +550 |
| 7.00 | 6/1 | +600 |
| 7.50 | 13/2 | +650 |
| 8.00 | 7/1 | +700 |
| 8.50 | 15/2 | +750 |
| 9.00 | 8/1 | +800 |
| 9.50 | 17/2 | +850 |
| 10.00 | 9/1 | +900 |
| 11.00 | 10/1 | +1000 |
| 15.00 | 14/1 | +1400 |
| 20.00 | 19/1 | +1900 |
| 30.00 | 29/1 | +2900 |