What Are The Advantages Of Using A Betting Exchange?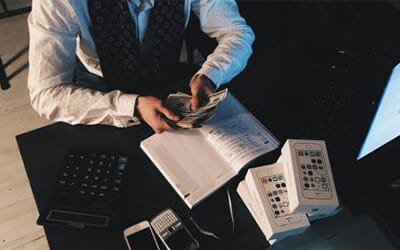 In the year 2000, a company called Betfair launched, with their first ever market being the Epsom Oaks shortly followed by the Epsom Derby. The operator announced that they were "revolutionising betting", offering roughly 20% bigger returns from betting than their traditional bookmaker counterparts.

They were soon followed into the betting exchange market by a company called Betdaq which continues to also operate in the present day, while Ladbrokes have also gone down the exchange route although they remain primarily focused on fixed-odds betting.

What is Backing and Laying?

Betting exchanges are often regarded as the "eBay of betting", with customers able to not only back at the available prices but also position themselves as a bookmaker by laying selections.

It works the same way as two friends betting against each other at home. One friend might think Chelsea will win and the other might think Liverpool. They would bet against each other and it works the same way on a betting exchange.

Backing selections works the same way as fixed-odds operators. You see particular odds about a selection that you like and you stake accordingly. So you might see Arsenal at 3.00 (2/1) to win against Spurs and bet 10 Euros to land a return of 30 Euros.

Laying selections means acting as a bookmaker. Imagine you're behind the counter and accepting a bet from someone else. You can lay at short odds so that you can land a large return from a small stake. However, if you're laying at bigger odds, then you will need more money to cover the bet.

For example, if Manchester United are playing Chelsea, then customers can choose to lay Manchester United at the available odds rather than back Chelsea. That would mean they can make a profit if the game finishes in a draw.

Betting exchanges don't have traders setting up the odds. While the markets are suspended and settled by staff, it is customers who effectively create the odds and the amount they are willing to stake each time.

Why should you use a Betting Exchange?

Betting exchanges have proven very popular with customers wanting to have more control over their betting. You can choose to back or lay on a particular market and there is always the option to request better odds where you leave a bet "unmatched" rather than "matched".

You can often get better odds with betting exchanges, especially if you choose to bet on the outsiders in a market where other customers are willing to trade at big prices.

In-Play betting is also enjoyable with betting exchanges, with the odds and stakes constantly changing according to what's happening in that particular sporting event.

What are the drawbacks of a Betting Exchange?

Sometimes you might not find the liquidity for a particular betting market, with some of the less popular sports and events having fewer customers involved. Ultimately, you want plenty of money available for your betting needs.

Companies like Betfair also take 5% of any profit made by their customers on the exchange, so it's important to remember that if you stand to win 100 Euros, you will effectively win 95 Euros and a lot of commission can be paid to the exchanges.