Fixed-Odds Bookmakers – Betting Against the House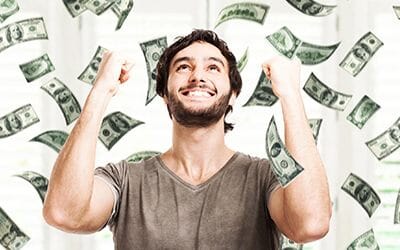 There are different types of online betting although the most popular remains fixed odds that essentially means you are betting against the house.

A fixed odds bookmaker will have a team of traders who are in charge of creating the betting markets and odds. For example, Manchester United might be playing Arsenal and the trader will decide the odds for each team, along with the prices for all the other markets.

Customers then visit their favourite bookmaker website and bet on the odds provided. The odds can sometimes change according to how many people are betting on them, while an event going In-Play will see the odds changing on a frequent basis.

How do customers beat the house?

It's not always easy to win money from fixed odds betting, although bookmakers tend to offer competitive odds as they want customers to choose their betting service over a rival. It means that punters have never had such good value, especially when it comes to pre-event markets.

It generally follows that if you know more about a particular sport or team, then you stand a better chance of beating the house. There are often lots of different markets so it's about trying to find a bet where you think the odds are wrong and the bookmaker can be beaten.

Take advantage of welcome bonuses and promotions

When you first open an online betting account, there is usually a welcome bonus available and that is a great way of getting started with a bookmaker. It's a case of signing up and then making a first deposit or placing a first bet. Once this has been done, then a bookmaker will credit your account with a welcome bonus.

The welcome bonus can be used to make some free money, although the free bet stake won't be included in returns. There is often the chance to enjoy further bonuses should you sign up to loyalty clubs with a particular bookmaker.

Bookmakers also have promotions available which mean you can get money back on certain bets. For example, many have accumulator insurance where you will get money back on a multiple wager if one leg lets you down.