Fantasy Sports betting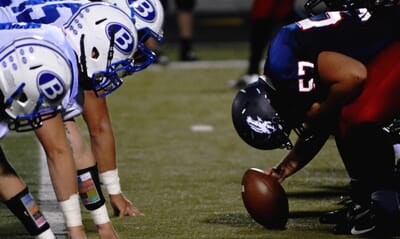 Fantasy sports has never been so popular and it naturally follows that the trend has created opportunities for people to bet against each other when it comes to predicting the outcome of sporting events.

Websites such as Draft Kings and Fan Duel allow customers to bet money on which Football, Golf, NFL, NBA, MMA, MLB, NHL, NASCAR or e-Sports players / teams will be the most successful in a particular event.

Fantasy sports are today a multibillion-dollar industry where participants assemble imaginary or virtual teams of real players of a professional sport. These teams compete based on the statistical performance of those players' players in actual games.

So you might log into your account and deposit some money. Then comes the option of which tournament you want to play in. Each tournament has an overall prize pot and a particular entry you have to pay to be part of things.

The goal could be something like picking the best possible fantasy team while staying under a cap which could be $50,000. Each player has a particular value and you have to choose a group of players that will collectively amass the most points.

You can often follow the action live and customers can chart their position on a leaderboard, with the places decided by what is happening in that particular sporting event.

Why is Fantasy Sports betting so popular?

It's an opportunity to make a decent amount of money for a small stake. You can enter these competitions for as little as $2 yet sometimes stand to win $5000 or more as a first prize. Similar to an accumulator, the prospect of making a large amount of money from a small stake makes plenty of appeal.

Fantasy Sports is also an interactive betting game which is different to just betting with a bookmaker. Customers have the chance to prove themselves within a large community and the thrill of your predictions being proven right is a great thing, not to mention the chance of making money.

With Fantasy Sports, it's not just a case of placing a bet and seeing if it wins. You are nominating a bunch of football players to perform well and you get points for how well they do. Therefore, you don't need each striker to score a goal or each defender to keep a clean sheet. Providing that your fantasy team perform well collectively, then you can make money.

Why bet on Fantasy Sports

The old-school fantasy football games are still popular. But they involve picking the same sort of team through a season, with no betting involved unless you're having a side wager where there's some cash paid out at the end of a season.

The beauty of Fantasy Sports betting is that you are choosing a team to do well for a particular round of matches. There could be a full programme of Premier League games where you pick out the players where you expect to perform well.

This type of betting is especially good for those who follow a particular sport with a passion. Knowing which players are likely to feature for each team along with injury and suspension news means that you could have the edge over your opponents.

Indeed, it's worth noting that you're not betting against the house when it comes to Fantasy Sports. You're betting against other community players and your superior knowledge could provide that important edge.

However, as with other sports betting, luck can often play a big part when it comes to achieving success betting on Fantasy Sports. Over time, if you know more about the sport than the majority of other people, that should be enough to afford a decent sized profit.

Daily Fantasy Sports - the next Big Thing

Daily Fantasy Sports (DFS) is similar to season-long Fantasy Sports in that you create a line-up with players from different teams, but are single day or week long rather than an entire season. This means that for example all Premier League and Champions League match days are now opportunites to win big.
Getting Started

Open an account with Draft Kings or Fan Duel and make a deposit. Next, pick up a sport and enter a contest. 50/50s or Beginner contests are a great way to get started. Try a private, friends-only league, or Head to Head contest. Then create your line-up and make sure to stay within the salary cap. Change any player up until the match starts. Injured or suspended players will never plague your lineup again!