How to make money from betting on Rugby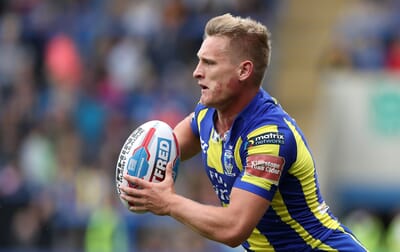 Rugby is a popular sport in many countries all over the world. Having originated in the United Kingdom, it has now split into two codes, with Rugby Union and Rugby League played in different parts of England, Wales, Scotland and Ireland.

The same applies to countries like New Zealand, Australia and South Africa, while rugby is also popular in France, Italy and several other European countries. It hasn't quite taken off in the USA or Canada, although Argentina have embraced rugby union in recent years and now have a very strong team that can compete with the best.

Rugby Union or Rugby League?

Most bookmakers will split Rugby into these two categories. Union is the more-established sport and was previously an amateur vocation although it's now professionalised. The most popular Rugby Union tournament is the Six Nations where England, Wales, Scotland, Ireland, France and Italy compete in a round-robin format.

Domestically in the UK, there is the Aviva Premiership, while the Heineken Cup is the rugby equivalent of the Champions League and involves club rugby union at its very finest when it comes to the Northern Hemisphere.

Rugby Union doesn't involve holding on to the ball when a player goes to ground. They must release the ball or face being penalised whereas Rugby League has a situation where a team can be tackled five times before having to either kick the ball or keep the ball in play.

However, there are lots of similarities between each game. The ball must be passed backwards and you get points for tries, conversions and penalties. This also applies when it comes to the betting markets for each sport.

The most popular Rugby betting markets

For a football match, you often get customers betting on which team they think will win. For rugby, the odds are often less competitive. After all, we are talking about a higher-scoring game which can often be a one-sided affair and that means that the handicap market often offers better value.

Say that England are playing Italy in the Six Nations. England might be the overwhelming team to win their game, although the bookmakers would potentially offer a handicap market where England might be -25 points at 1.91, while Italy would be +25 points at 1.91 (10/11). Customers can then bet at more competitive odds if they think that England will win by more than 25 points or Italy will lose by less than 25 points.

You can also bet on Winning Margin, First Tryscorer and even Half-Time Handicap. First Scoring Play is another popular market where you can choose whether it will be a try, penalty or drop-kick that occurs first and that can often depend on the two teams and their respective tactics.

First Tryscorer markets will usually see wingers head the betting. For Rugby Union, that means the 11 and 14 who operate in the widest position out of all the backs and are generally on hand to finish a move. Similarly, Anytime Tryscorer offers the chance to back a player to score at any stage of the game. If a team like to move the ball with their forwards, then it could be that one of those defensive players might finish off a move instead.

How to make a profit betting on Rugby

There are lots of different ways to approach the sport of rugby from a betting perspective. Some people like to bet on ante post markets such as Tournament Winner or Top Tryscorer. For example, they might back Wales to win the Six Nations although bear in mind that this tournament will see each team play two / three games at home and two / three games away. Home advantage can often count for a lot and a study of the fixtures is always worth bearing in mind.

The same applies when you're betting on the Rugby World Cup winner. This will feature a group stage with a round robin format before a knockout stage and it's worth trying to work out the likely match-ups when it comes to the business end of the competition.

When it comes to actually betting on the matches, your best bet is to look through the list of games and where the bookmakers have made the handicap line. For a Six Nations match, you might see Wales -20, France -25 and England -30 for their respective matches against Ireland, Scotland and Italy. Which one of those teams is likeliest to cover their handicap and win by at least 21, 26 or 31 points respectively?

Studying the form is pretty much vital when it comes to betting on any sport and that particularly applies to rugby. Has a particular team been enjoying a fine run of form recently or are they losing most of their games? Are there injury concerns when it comes to a particular side which will see them missing their best players?

If you're looking at a monster handicap where a side is given more than 50 points, consider the motivation of the favourites in terms of winning margin. With the game comfortably won, will that team continue to play at 100% and score as many tries as possible? Sometimes there are bonus points applied for scoring a certain number of tries so bear this in mind too.