How to make money betting on Cricket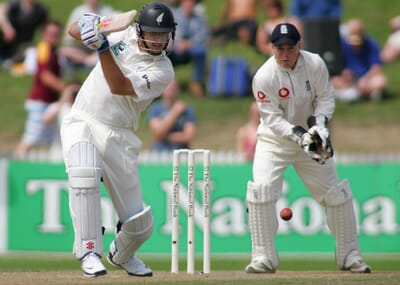 Cricket is the most popular sport in certain countries like India, Pakistan, Bangladesh, Sri Lanka and the West Indies. It is also played at a professional level in England, South Africa, Australia and New Zealand.

Different types of cricket

The most traditional form of cricket is the Test Match variety. This is played over five days unless the result is decided earlier and it all comes down to which side scores the most runs. However, a winning side must also bowl out the opposition on two occasions.

Test Matches are played at club level in different countries although the mass appeal comes when there are International Test Matches. The fiercest of all Test Matches comes in the form of The Ashes where England compete with Australia for the prize of winning a miniature urn.

Beyond Test Match Cricket, you have the polar opposite in Twenty20 cricket, with this format proving wildly popular in modern times. It has been embraced by all cricket-playing countries due to the fast and furious nature of trying to score as many runs as possible in 20 overs.

Somewhere in between, you have the One Day Internationals or 50-Over matches where club or countries compete against each other in the space of a day. This is not high-octane compared to Twenty20 although batsmen can't hang about when it comes to accumulating runs and the same applies to bowlers whose remit is to take wickets or keep the score down.

Popular ways to bet on cricket

You can bet on the winner of a cricket match. For a Twenty20 match, there is nearly always a winner as teams rarely end up on the same number of runs. For a Test Match, it's more of a three-way market where you can bet on Team A, Team B or The Draw.

You can also bet on Top Match Bowler, Top Team Bowler, Top Match Batsman and Top Team Batsman, while there are other pre-match markets such as Total Sixes, Total Fours and Total Team Runs.

All forms of cricket lend themselves to In-Play betting. Test Match Cricket means that you often have the best part of five days to place wagers. Periods of play can often be slow and there are also overnight stoppages where you can consider the latest betting markets and calculate some potential outcomes.

In-Play markets are opened up all the time for a Test Match. You can bet on Next Batsman Out, Method of Next Wicket, Batsman Runs (Over / Under), Team Runs (Over / Under) as well as the obvious markets like Match Winner.

Bookmakers offer ball-to-ball coverage and you can also bet on Runs in the Next Over, Runs from the next Ball and Wicket in the Next Over. These type of markets don't offer the greatest edge against the house although there can sometimes be value if you've been watching a match long enough to assess a position.

How to get a betting edge on Cricket

When it comes to Test Match Cricket, many betting customers like to bet on the draw. If there's not much happening on Day One in terms of wickets, the pitch is looking decidedly flat and there's rain forecast, you might find the draw is trading at odds-on.

However, you don't get too many Test Matches that end in a draw these days. Rain delays might be frequent especially in England, although they are often now compensated by an increased number of overs on the following days. There's also the fact that the pitch regularly changes and cracks start to appear towards the end of a match which can help spin bowlers get wickets.

As always, studying the form and statistics will give you a helping hand when it comes to betting on cricket. If you're having a bet on Top Batsman, take a look at the players' previous scores to determine which one stands the best chance of collecting the most runs in the next match.

When betting In-Play on Test Matches, please note that the team batting first nearly always have an advantage when it comes to winning the match. Unless the conditions on Day One are conducive to having a bowl, then you'll find the captain selecting to bat. Come Day Five, the team that batted second might have to complete an unrealistic run chase, especially as the pitch starts to deteriorate.

Whatever the format of cricket, this is a sport which affords excellent trading opportunities. The ability to place bets and potentially Cash Out is never stronger, with many customers getting themselves into strong betting positions and having the option to make money without the final outcome.

There are so many variables when it comes to this sport, especially when betting on a Test Match. When it comes to Twenty20 cricket, the betting is a lot more volatile and you can start with a basic aim to back two evenly-matched sides for odds bigger than 2.00. Providing that you can do this for roughly level stakes, then you could be on to a winner whatever happens.

Indeed, cricket betting is all about making a profit rather than backing winners. There is certainly more that could go wrong with a cricket bet that you want settled as a winner. The rain could start to fall just as your team looks like to win a Test Match. A Top Bowler bet could go up in smoke if they sustain an injury along the way.