How to bet and win on Boxing and UFC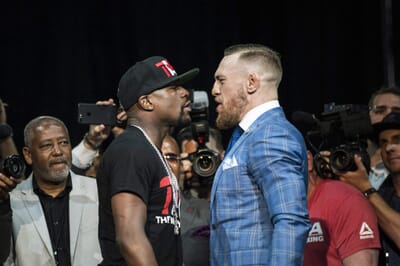 Boxing remains a very popular sport although the biggest fights take place on Pay-per-view TV in many countries around the world.

Nevertheless, there are several high-profile fights that take place every weekend, with Friday night and Saturday night the most popular days and times. There's often a big fight, which has an undercard, and there are several clashes where the winner will become a belt-holder.

What are the popular boxing/UFC markets?

Take a look at a boxing or UFC fight coupon and you'll see lots of short-priced fighters who are priced at 1.10 (1/10) or shorter to win a bout. This naturally doesn't offer a lot of value although there are sometimes fights where both men / women are 1.91 (10/11) or similar odds and that offers a better prospect of a bet.

Where there's a one-sided fight on the cards, it might pay to choose from the other betting markets available. You can bet on Total Rounds which is usually a two-way market where you go over or under a certain number.

Round Betting is a popular market and offers a good chance of backing a winner at odds of bigger than 2.00 (evens). This is where you bet on the round where a particular fight will end, either by knockout or the referee deciding to end the match.

So you could bet on Boxer A to win his fight in Round 7 and there's the chance to bet on several selections so you might go for Round 6 and Round 8 too so you cover a spread of different rounds. Naturally, it's difficult to get the round exactly right but easier to get a few rounds covered.

Among the round betting options, there is also the prospect of being able to bet on Decision, Technical Decision, Draw or Technical Draw. So bear in mind these are also options when it comes to betting on this market.

Similarly, Round Group betting saves the hassle of having to bet on individual rounds, so you might want to choose Boxer A to win in Round 1-3. There is also a five-way fight outcome market so you can choose Boxer A or Boxer B to win by KO, TKO or Disqualification along with Decision / Technical Decision and finally the Draw.

Should I back lots of short-priced boxers?

In a word, no. Like many other sports, it might seem like buying money to back a boxer at 1.10 (1/10) although we have seen lots of fights where the strongly-fancied man is beaten by a knockout punch in the early rounds.

Boxing can be unpredictable and you have to work out how likely a 1.10 (1/10) shot really is to win. If you think this boxer would win 99 times out of 100, then it still represents value. If there's more doubt about a fight, then steer well clear.

If you really fancy a short-priced boxer to get the job done, then it might pay to consider a round bet so that you cover the earlier rounds instead. You'll get a bigger overall price rather than money on the nose.

Beware of the pre-fight trash talking

A big part of boxing, MMA and UFC is the pre-event hype. Promoters are keen to make money from fights by encouraging people to pay for Pay Per View bouts, which ensure that both boxers are rewarded for all their training.

Therefore, you will hear Boxer A and Boxer B both talk with a lot of confidence about how they are going to win the fight. Indeed, without looking at the odds or form guide, it's often hard to tell which boxer is the one trading at 1.10 (1/10) and which one is 9.00 (8/1) to win the fight.

Every fighter that enters the ring has the mindset that they are going to win, even if there's a gulf in quality when the fight happens. Therefore, don't be sucked in by some comments coming from a particular fighter about how he's going to get the fight won in three rounds.

You're sometimes at the mercy of the judges

When you look at a round betting market, you'll often see that Decision / Technical Decision regularly trades at odds of 2.00 (evens) or shorter. That means that a lot of fights are decided by a judges decision, with three men working out how they saw the bout.

Most judges try to be fair and impartial although you often get a discrepancy between different scores. Sometimes one judge might have Boxer A as the winner, although the other two judges might have Boxer B as the overall winner. A split decision is often commonplace.

Naturally, the bookmakers will settle the bets in accordance with the verdict. There is no appeal to be had here and you sometimes have to accept an unjust decision.