How to bet and win on golf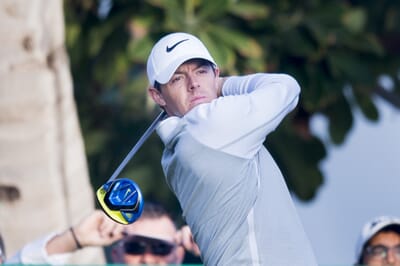 Golf is a unique sport for lots of reasons. It involves hitting a little white ball over long and short distances, with this sport nearly always an individual pursuit.

From a betting perspective, the approach has to be different with golf than you would get with football, horse racing, basketball or cricket. Especially if you are trying to back the winner of a particular tournament which regularly yields big-priced winners.

Golf tournaments are played world wide

The main golf tours are the European Tour (race to Dubai) and the PGA Tour. One is largely played in Europe and the other takes place in America.

In addition, you have the major tournaments, which are the Masters (April), US Open (June), the Open Championship (July) and PGA Championship (August).

Next in the pecking order are four World Golf Championship events which comprise of Accenture Match Play (February), Cadillac Championship (March), Bridgestone Invitational (August) and HSBC Champions event in November.

Every two years, there is the Ryder Cup which is the biggest golf event in terms of betting turnover. Europe and the US meet each other over three days, with foursomes, fourballs and singles matches determining which team takes the prize.

As you're likely to already know, the majority of tournaments are stroke play events which involve four rounds of golf and 72 holes. Traditionally, a tournament starts on Thursday and ends on Sunday, with a cut taking place after two rounds where the field is roughly halved in size.

What golf markets can I bet on?

The most obvious one is the outright or winner market. Quite simply you bet on a player to win either by placing a single or each-way bet on the golfer you fancy. Each-way terms are usually something like ¼ odds for the first six places as the field usually consists of around 150 players.

As we all know, predicting the winner of a golf tournament is not easy. Therefore, many customers often select several golf players for a particular event. Sometimes it pays to wait until the tournament has started and the field has been reduced before a more accurate wager can be placed.

Aside from the outright market, you can bet on lots of other opportunities. Top 5 Finish and Top 10 Finish are a way of backing a golfer to do well without winning the tournament. Victory Margin, First Round Leader and Top American / European are other popular markets.

When it comes to each round of a tournament, you can often engage in 2-ball or 3-ball bets where you're backing a particular player to record a better round score than their playing partners.

You can often bet on head-to-head markets over 18 or 72 holes where you're backing Player A to outperform Player B. This is often a great bet simply because you think a certain player will do badly.

Do I have to back winners in golf to make a profit?

Not at all. It naturally helps when you scoop a winner at 101.00 (100/1) or bigger, although many customers make a profit on this sport by cashing out on a player when they get into contention.

If you back a player at 501.00 (500/1) and their performance helps them get to 21.00 (20/1) on the outright market, then you will get an excellent cash out value even if they are still unlikely to win the tournament. Therefore, many people take on these "back to lay" selections and make a profit that way.

You should also bear in mind that the odds often reflect the popularity of a player when it comes to betting. Tiger Woods was always very short to win tournaments during his top form due to the fact that so many people wanted to back him.

Sometimes the best value can be found by backing players who aren't particularly well-known. The bookies are happy to offer bigger odds about unproven players until they start winning tournaments.

What stats and form guide should I use for golf?

These is so much data available and it's easy enough to find out which players have been performing well. Simply look through the results of the past few tournaments to get a good feel for how each player is operating.

You can often read comments from the top players regarding the state of their game and each tournament presents a different challenge which might suit a particular golfer.

With regard to actual stats, you want to be looking at KPI's such as driving distance, driving accuracy, greens in regulation, putting average and scrambling. These provide a good indication for where each player performs in the pecking order.

If a course plays really long, then driving distance and driving accuracy are metrics that you want to consider more closely. Similarly, on a course like Augusta where the greens often look like glass, it's more a case of backing players who can putt very well over four days.

How to bet In-Play on golf

In-Play betting on golf is very important. That's because backing a winner of a tournament is tricky, so you need to be aware of how to Cash Out on a particular bet while the action is In-Play.

As soon as a golf tournament starts, you can bet In-Play. The same applies at the end of each round and this is often a perfect time to consider the bets you have placed and work out which positions to leave open, which ones to close and which ones have the potential for Cash Out.

When the action is underway, the odds are changing all the time on an In-Play market. In-Play markets can often be very detailed and, for the popular 3-ball matches, you might expect live markets for each particular hole, eg which player will win Hole 15.

It's important not to get drawn into placing lots of In-Play bets on random golf markets but instead consider how you can develop an edge over the bookmaker in question.