How to bet on Asian Handicap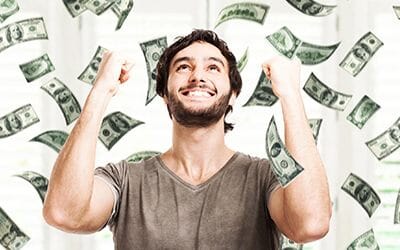 Asian Handicap betting is a popular way for customers to bet although it is important to understand how this works. It might look complicated although many Asian Handicap markets are fairly straightforward and they often offer better value than you can find with other betting propositions.
The best way to understand Asian Handicap betting is to look at some examples. A bookmaker such as bet365 will have an Asian Lines section devoted to each football match and that includes Arsenal v Tottenham which was priced up in November 2017.
Asian Handicap
The first Asian Handicap market had Arsenal 0.0 @ 1.800 and Tottenham 0.0 @ 2.100. This is a fairly straightforward market and you can either win, lose or have your money back if the game is a draw. It's best to think about this market in a Draw No Bet sense. It gives you the chance to back either side and get money back if the game ends all square.
Alternative Asian Handicap
This section gives you the chance to choose a different Asian Handicap depending on what view you are taking for a particular game. You have the chance to bet at bigger or shorter odds depending on how much risk you want to take.

For example, Arsenal -1 can be backed at odds of 3.550. This means that you need the Gunners to win by two or more goals to win on your bet, although you get money back if they win by exactly one goal.
Then you get something like Tottenham -1.0, -1.5 @ 5.000 and that means that half your stake goes on Spurs -1.0 and half your stake goes on Spurs -1.5. You would need Tottenham to win by two or more goals in order to land a complete return, although a Spurs win by exactly a goal would mean half your money back.
Goal Line
There is also a Goal Line which is set at 3.0 in this example. So you can bet Over @ 2.070 or Under @ 1.830. Once again, if there are three goals in the game, then you will get money back. If you think there will be two or less, you might back Under and the same applies if you think four or more.
Alternative Goal Line
In addition to the standard Goal Line, there is also the chance to bet on Alternative Goal Lines, with these also two-way markets which means you bet Under or Over at certain amounts. Should you expect a high-scoring match, you can bet on Over 4.5 Goals @ 4.400, while you can bet on Over 4.5, 5.0 @ 5.750 which would mean you bet half on Over 4.5 and half on Over 5.0.
There are stacks more Asian Handicap betting markets available, including 1st Half Asian Handicap, 1st Half Goal Line, Asian Total Corners, Asian Handicap Corners, 1st Half Asian Corners, Asian Total Cards and Asian Handicap Cards.
There are often explanations available at bookmaker websites that explain the different betting types available and this includes the Asian Handicap odds, with Asian Lines often applying to football matches although you will often find handicap betting for a number of sports.
Asian Handicap betting often provides the best value out of all betting markets, with customers able to have more choice with their betting.