Alaves Betting Tips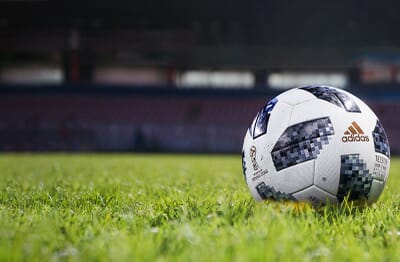 Alaves are a prominent football club in Spain who have enjoyed a decorated history and they have won the Segunda Division title on several occasions which has resulted in promotion to La Liga.
The home team play their matches at Mendizorrotza and they adopt a blue-and-white kit, with Deportivo Alaves betting tips made available on a frequent basis which is great if you're looking to place some bets on Spanish football.
Injury and suspension information is available so that you can get an understanding of which players are missing and the length of time they are likely to be absent for. We also publish Alaves predictions including the line-ups and starting 11s along the way.
Alaves Free Bets & Bonuses
Alaves Injuries
Type
Name
Position
Matches
Goals
Assists
Info
Expected Return
Édgar Méndez
M
3
0
0
Sprained knee
Mid November
J. López Carballo
D
2
0
0
Hamstring
Late September
Pons Riera Pere
M
3
0
0
Muscle injury
Late September
Next Game: Espanyol vs Alaves
1:

1.80

X:

3.50

2:

4.75
Bet Now!
T&Cs apply, Gamble Responsibly 18+
Alaves Lineups
Confirmed Lineups
Predicted Lineups
Alaves Squad
Manager: Javier Calleja
Goalkeepers

1

Fernando Pacheco

13

Antonio Sivera

31

Fabrice Ondoa
Defenders

2

A. R. Baro

3

Ruben Duarte

4

Matthew Miazga

5

Victor Laguardia

21

M. Aguirregabiria

26

J. L. Carballo

36

Abdel Abqar

39

Stephane Keller

53

Saúl García

55

Florian Lejeune

0

Ximo Navarro
Midfielders

8

Tomas Pina

16

Édgar Méndez

20

Pons Riera Pere

22

I. M. Núñez

28

Pepe Blanco

56

M. Loum Ndiaye

57

Toni Moya

58

M. G. Alonso
Forwards

9

Joselu

10

John Guidetti

11

Luis Rioja

17

F. Pellistri

0

Mamadou Sylla

0

M. de la
Alaves Fixtures
Wednesday 22 September
Best Odds
Sunday 26 September
Sunday 03 October
Sunday 17 October
Sunday 24 October
Alaves Results
Friday 27 August
La Liga 23:15 Fri 27 Aug
23:15
Spain La Liga
Saturday 21 August
La Liga 18:00 Sat 21 Aug
18:00
Spain La Liga
Saturday 14 August
La Liga 23:00 Sat 14 Aug
23:00
Spain La Liga
Saturday 16 January
Copa del Rey 13:00 Sat 16 Jan
13:00
Spain Copa del Rey
Wednesday 06 January
Copa del Rey 20:00 Wed 6 Jan
20:00
Spain Copa del Rey
RC Deportivo La Coruna
0-1
Alaves
La Liga 2021/2022
| # | Team | G | W | D | L | +/- | P |
| --- | --- | --- | --- | --- | --- | --- | --- |
| 1 | Atletico Madrid | 5 | 3 | 2 | 0 | 7:4 | 11 |
| 2 | Real Madrid | 4 | 3 | 1 | 0 | 13:6 | 10 |
| 3 | Valencia | 4 | 3 | 1 | 0 | 9:2 | 10 |
| 4 | Athletic Bilbao | 5 | 2 | 3 | 0 | 4:1 | 9 |
| 5 | Real Sociedad | 4 | 3 | 0 | 1 | 6:4 | 9 |
| 6 | Osasuna | 5 | 2 | 2 | 1 | 6:6 | 8 |
| 7 | Sevilla | 3 | 2 | 1 | 0 | 5:1 | 7 |
| 8 | Rayo Vallecano | 5 | 2 | 1 | 2 | 8:5 | 7 |
| 9 | Barcelona | 3 | 2 | 1 | 0 | 7:4 | 7 |
| 10 | Mallorca | 4 | 2 | 1 | 1 | 3:3 | 7 |
| 11 | Elche | 5 | 1 | 3 | 1 | 3:3 | 6 |
| 12 | Real Betis | 4 | 1 | 2 | 1 | 4:4 | 5 |
| 13 | Cadiz | 5 | 1 | 2 | 2 | 6:8 | 5 |
| 14 | Levante | 5 | 0 | 4 | 1 | 6:7 | 4 |
| 15 | Villarreal | 3 | 0 | 3 | 0 | 2:2 | 3 |
| 16 | Espanyol | 4 | 0 | 2 | 2 | 1:3 | 2 |
| 17 | Granada | 4 | 0 | 2 | 2 | 2:7 | 2 |
| 18 | Celta Vigo | 5 | 0 | 1 | 4 | 4:10 | 1 |
| 19 | Getafe | 5 | 0 | 0 | 5 | 1:8 | 0 |
| 20 | Alaves | 4 | 0 | 0 | 4 | 1:10 | 0 |
| # | Team | G | W | D | L | +/- | P |
| --- | --- | --- | --- | --- | --- | --- | --- |
| 1 | Rayo Vallecano | 2 | 2 | 0 | 0 | 7:0 | 6 |
| 2 | Valencia | 2 | 2 | 0 | 0 | 4:0 | 6 |
| 3 | Barcelona | 2 | 2 | 0 | 0 | 6:3 | 6 |
| 4 | Real Sociedad | 2 | 2 | 0 | 0 | 2:0 | 6 |
| 5 | Atletico Madrid | 3 | 1 | 2 | 0 | 3:2 | 5 |
| 6 | Athletic Bilbao | 2 | 1 | 1 | 0 | 3:1 | 4 |
| 7 | Mallorca | 2 | 1 | 1 | 0 | 2:1 | 4 |
| 8 | Real Madrid | 1 | 1 | 0 | 0 | 5:2 | 3 |
| 9 | Sevilla | 1 | 1 | 0 | 0 | 3:0 | 3 |
| 10 | Elche | 3 | 0 | 3 | 0 | 2:2 | 3 |
| 11 | Levante | 2 | 0 | 2 | 0 | 4:4 | 2 |
| 12 | Osasuna | 3 | 0 | 2 | 1 | 1:4 | 2 |
| 13 | Villarreal | 1 | 0 | 1 | 0 | 0:0 | 1 |
| 14 | Granada | 2 | 0 | 1 | 1 | 2:3 | 1 |
| 15 | Espanyol | 2 | 0 | 1 | 1 | 1:2 | 1 |
| 16 | Real Betis | 2 | 0 | 1 | 1 | 1:2 | 1 |
| 17 | Cadiz | 3 | 0 | 1 | 2 | 3:6 | 1 |
| 18 | Getafe | 2 | 0 | 0 | 2 | 0:2 | 0 |
| 19 | Celta Vigo | 3 | 0 | 0 | 3 | 2:5 | 0 |
| 20 | Alaves | 3 | 0 | 0 | 3 | 1:7 | 0 |