Athletic Bilbao Betting Tips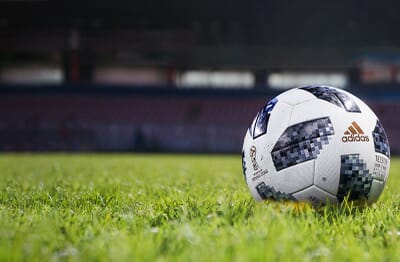 Athletic Bilbao is a club based in the Basque Country and they are a team who have a strong Basque identity which includes having several players from that region in the side. They have been a fiercely competitive team in Spain for many decades.
Our mission is to regularly provide Athletic Bilbao betting tips and predictions, with the odds varying between different bookmakers so we'll point out where you can get the biggest prices for their matches.
If you want Athletic Bilbao predictions, team news and injury information, then visit our website and get the predicted and confirmed line-ups on this famous club. We aim to be as accurate as possible with team selection to help your betting.
Athletic Bilbao Free Bets & Bonuses
Athletic Bilbao Injuries
Type
Name
Position
Matches
Goals
Assists
Info
Expected Return
Oihan Sancet
M
3
0
1
Muscle injury
Unknown
Yeray Álvarez
D
0
0
0
Knee injury
Late September
Aitor Paredes
D
0
0
0
COVID-19
Late September
Peru Nolaskoain
M
0
0
0
Ankle injury
Late September
Yuri Berchiche
D
0
0
0
Groin injury
Late October
Next Game: Athletic Bilbao vs Rayo Vallecano
1:

1.85

X:

3.30

2:

4.50
Bet Now!
T&Cs apply, Gamble Responsibly 18+
Athletic Bilbao Lineups
Confirmed Lineups
Predicted Lineups
Athletic Bilbao Squad
Manager: Garcia Toral
Goalkeepers

1

Unai Simón

13

Jokin Ezkieta

26

J. Agirrezabala
Defenders

2

Álex Petxa

3

Unai Núñez

4

Íñigo Martinez

5

Yeray Álvarez

12

Daniel Vivian

15

Iñigo Lekue

17

Yuri Berchiche

21

Ander Capa

24

Mikel Balenziaga

38

Aitor Paredes
Midfielders

6

Mikel Vesga

7

A. B. Remiro

8

Oihan Sancet

14

Dani García

16

Unai Vencedor

18

Óscar de Marcos

19

Oier Zarraga

22

Raul Garcia

23

Peru Nolaskoain

30

Nico Williams

31

Beñat Prados

32

Juan Artola
Forwards

9

Iñaki Williams

10

Iker Muniain

11

Jon Morcillo

20

Asier Villalibre
Athletic Bilbao Fixtures
Tuesday 21 September
Best Odds
Sunday 26 September
Sunday 03 October
Sunday 17 October
Sunday 24 October
Athletic Bilbao Results
Saturday 18 September
La Liga 17:15 Sat 18 Sep
17:15
Spain La Liga
Atletico Madrid
0-0
Athletic Bilbao
Saturday 11 September
La Liga 22:00 Sat 11 Sep
22:00
Spain La Liga
Athletic Bilbao
2-0
Mallorca
Saturday 28 August
La Liga 18:00 Sat 28 Aug
18:00
Spain La Liga
Celta Vigo
0-1
Athletic Bilbao
Saturday 21 August
La Liga 23:00 Sat 21 Aug
23:00
Spain La Liga
Athletic Bilbao
1-1
Barcelona
Monday 16 August
La Liga 23:00 Mon 16 Aug
23:00
Spain La Liga
Elche
0-0
Athletic Bilbao
La Liga 2021/2022
| # | Team | G | W | D | L | +/- | P |
| --- | --- | --- | --- | --- | --- | --- | --- |
| 1 | Atletico Madrid | 5 | 3 | 2 | 0 | 7:4 | 11 |
| 2 | Real Madrid | 4 | 3 | 1 | 0 | 13:6 | 10 |
| 3 | Valencia | 4 | 3 | 1 | 0 | 9:2 | 10 |
| 4 | Athletic Bilbao | 5 | 2 | 3 | 0 | 4:1 | 9 |
| 5 | Real Sociedad | 4 | 3 | 0 | 1 | 6:4 | 9 |
| 6 | Osasuna | 5 | 2 | 2 | 1 | 6:6 | 8 |
| 7 | Sevilla | 3 | 2 | 1 | 0 | 5:1 | 7 |
| 8 | Rayo Vallecano | 5 | 2 | 1 | 2 | 8:5 | 7 |
| 9 | Barcelona | 3 | 2 | 1 | 0 | 7:4 | 7 |
| 10 | Mallorca | 4 | 2 | 1 | 1 | 3:3 | 7 |
| 11 | Elche | 5 | 1 | 3 | 1 | 3:3 | 6 |
| 12 | Real Betis | 4 | 1 | 2 | 1 | 4:4 | 5 |
| 13 | Cadiz | 5 | 1 | 2 | 2 | 6:8 | 5 |
| 14 | Levante | 5 | 0 | 4 | 1 | 6:7 | 4 |
| 15 | Villarreal | 3 | 0 | 3 | 0 | 2:2 | 3 |
| 16 | Espanyol | 4 | 0 | 2 | 2 | 1:3 | 2 |
| 17 | Granada | 4 | 0 | 2 | 2 | 2:7 | 2 |
| 18 | Celta Vigo | 5 | 0 | 1 | 4 | 4:10 | 1 |
| 19 | Getafe | 5 | 0 | 0 | 5 | 1:8 | 0 |
| 20 | Alaves | 4 | 0 | 0 | 4 | 1:10 | 0 |
| # | Team | G | W | D | L | +/- | P |
| --- | --- | --- | --- | --- | --- | --- | --- |
| 1 | Rayo Vallecano | 2 | 2 | 0 | 0 | 7:0 | 6 |
| 2 | Valencia | 2 | 2 | 0 | 0 | 4:0 | 6 |
| 3 | Barcelona | 2 | 2 | 0 | 0 | 6:3 | 6 |
| 4 | Real Sociedad | 2 | 2 | 0 | 0 | 2:0 | 6 |
| 5 | Atletico Madrid | 3 | 1 | 2 | 0 | 3:2 | 5 |
| 6 | Athletic Bilbao | 2 | 1 | 1 | 0 | 3:1 | 4 |
| 7 | Mallorca | 2 | 1 | 1 | 0 | 2:1 | 4 |
| 8 | Real Madrid | 1 | 1 | 0 | 0 | 5:2 | 3 |
| 9 | Sevilla | 1 | 1 | 0 | 0 | 3:0 | 3 |
| 10 | Elche | 3 | 0 | 3 | 0 | 2:2 | 3 |
| 11 | Levante | 2 | 0 | 2 | 0 | 4:4 | 2 |
| 12 | Osasuna | 3 | 0 | 2 | 1 | 1:4 | 2 |
| 13 | Villarreal | 1 | 0 | 1 | 0 | 0:0 | 1 |
| 14 | Granada | 2 | 0 | 1 | 1 | 2:3 | 1 |
| 15 | Espanyol | 2 | 0 | 1 | 1 | 1:2 | 1 |
| 16 | Real Betis | 2 | 0 | 1 | 1 | 1:2 | 1 |
| 17 | Cadiz | 3 | 0 | 1 | 2 | 3:6 | 1 |
| 18 | Getafe | 2 | 0 | 0 | 2 | 0:2 | 0 |
| 19 | Celta Vigo | 3 | 0 | 0 | 3 | 2:5 | 0 |
| 20 | Alaves | 3 | 0 | 0 | 3 | 1:7 | 0 |