Celta Vigo Betting Tips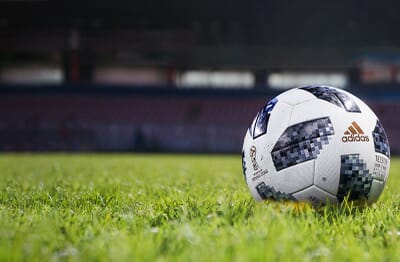 Celta Vigo are a leading Spanish club who are stationed in the west of the country and they were founded in 1923, with the Celts looking to make home advantage count when they have been operating at Abanca-Balaídos.
If you want the best Celta Vigo betting tips and predictions, then Sportsgambler.com will provide these on a timely basis so that you can get the best possible betting odds every time you want to place a bet on this Spanish football team.
Celta Vigo predictions and injury news is regularly made available and we use this to create a predicted line-up for their next game which is then turned into a confirmed line-up and starting 11 closer to kick-off.
Celta Vigo Free Bets & Bonuses
Celta Vigo Injuries
No players are currently reported injured or suspended.
Next Game: Levante vs Celta Vigo
1:

2.40

X:

3.30

2:

2.87
Bet Now!
T&Cs apply, Gamble Responsibly 18+
Celta Vigo Lineups
Confirmed Lineups
Predicted Lineups
Celta Vigo Squad
Manager: Eduardo Coudet
Goalkeepers

1

Matías Dituro

13

Ruben Blanco

33

Gaizka Campos
Defenders

2

Hugo Mallo

4

Nestor Araujo

15

Joseph Aidoo

19

Jose Fontán

20

Kevin Vazquez

24

Jeison Murillo

30

Diego Pampin

34

Fernando Medrano

35

Álex Martín

40

Carlos Dominguez
Midfielders

5

Okay Yokuslu

6

Denis Suarez

8

Fran Beltrán

9

Nolito

11

Franco Cervi

14

Renato Tapia

16

Miguel Baeza

21

Augusto Solari

23

Brais Méndez

31

Gabriel Veiga

39

Jordan Holsgrove

41

Brais Rodriguez
Forwards

7

Thiago Galhardo

10

Iago Aspas

17

Javi Galán

22

Santi Mina

32

M. Rodríguez

36

Iker Losada

37

Alfonso Gonzalez

38

Lautaro De León

42

Hugo Sotelo
Celta Vigo Fixtures
Tuesday 21 September
Best Odds
Sunday 26 September
Sunday 03 October
Sunday 17 October
Sunday 24 October
Celta Vigo Results
Friday 17 September
La Liga 22:00 Fri 17 Sep
22:00
Spain La Liga
Sunday 12 September
La Liga 22:00 Sun 12 Sep
22:00
Spain La Liga
Real Madrid
5-2
Celta Vigo
Saturday 28 August
La Liga 18:00 Sat 28 Aug
18:00
Spain La Liga
Celta Vigo
0-1
Athletic Bilbao
Monday 23 August
La Liga 23:00 Mon 23 Aug
23:00
Spain La Liga
Sunday 15 August
La Liga 18:30 Sun 15 Aug
18:30
Spain La Liga
Celta Vigo
1-2
Atletico Madrid
La Liga 2021/2022
| # | Team | G | W | D | L | +/- | P |
| --- | --- | --- | --- | --- | --- | --- | --- |
| 1 | Atletico Madrid | 5 | 3 | 2 | 0 | 7:4 | 11 |
| 2 | Real Madrid | 4 | 3 | 1 | 0 | 13:6 | 10 |
| 3 | Valencia | 4 | 3 | 1 | 0 | 9:2 | 10 |
| 4 | Athletic Bilbao | 5 | 2 | 3 | 0 | 4:1 | 9 |
| 5 | Real Sociedad | 4 | 3 | 0 | 1 | 6:4 | 9 |
| 6 | Osasuna | 5 | 2 | 2 | 1 | 6:6 | 8 |
| 7 | Sevilla | 3 | 2 | 1 | 0 | 5:1 | 7 |
| 8 | Rayo Vallecano | 5 | 2 | 1 | 2 | 8:5 | 7 |
| 9 | Barcelona | 3 | 2 | 1 | 0 | 7:4 | 7 |
| 10 | Mallorca | 4 | 2 | 1 | 1 | 3:3 | 7 |
| 11 | Elche | 5 | 1 | 3 | 1 | 3:3 | 6 |
| 12 | Real Betis | 4 | 1 | 2 | 1 | 4:4 | 5 |
| 13 | Cadiz | 5 | 1 | 2 | 2 | 6:8 | 5 |
| 14 | Levante | 5 | 0 | 4 | 1 | 6:7 | 4 |
| 15 | Villarreal | 3 | 0 | 3 | 0 | 2:2 | 3 |
| 16 | Espanyol | 4 | 0 | 2 | 2 | 1:3 | 2 |
| 17 | Granada | 4 | 0 | 2 | 2 | 2:7 | 2 |
| 18 | Celta Vigo | 5 | 0 | 1 | 4 | 4:10 | 1 |
| 19 | Getafe | 5 | 0 | 0 | 5 | 1:8 | 0 |
| 20 | Alaves | 4 | 0 | 0 | 4 | 1:10 | 0 |
| # | Team | G | W | D | L | +/- | P |
| --- | --- | --- | --- | --- | --- | --- | --- |
| 1 | Rayo Vallecano | 2 | 2 | 0 | 0 | 7:0 | 6 |
| 2 | Valencia | 2 | 2 | 0 | 0 | 4:0 | 6 |
| 3 | Barcelona | 2 | 2 | 0 | 0 | 6:3 | 6 |
| 4 | Real Sociedad | 2 | 2 | 0 | 0 | 2:0 | 6 |
| 5 | Atletico Madrid | 3 | 1 | 2 | 0 | 3:2 | 5 |
| 6 | Athletic Bilbao | 2 | 1 | 1 | 0 | 3:1 | 4 |
| 7 | Mallorca | 2 | 1 | 1 | 0 | 2:1 | 4 |
| 8 | Real Madrid | 1 | 1 | 0 | 0 | 5:2 | 3 |
| 9 | Sevilla | 1 | 1 | 0 | 0 | 3:0 | 3 |
| 10 | Elche | 3 | 0 | 3 | 0 | 2:2 | 3 |
| 11 | Levante | 2 | 0 | 2 | 0 | 4:4 | 2 |
| 12 | Osasuna | 3 | 0 | 2 | 1 | 1:4 | 2 |
| 13 | Villarreal | 1 | 0 | 1 | 0 | 0:0 | 1 |
| 14 | Granada | 2 | 0 | 1 | 1 | 2:3 | 1 |
| 15 | Espanyol | 2 | 0 | 1 | 1 | 1:2 | 1 |
| 16 | Real Betis | 2 | 0 | 1 | 1 | 1:2 | 1 |
| 17 | Cadiz | 3 | 0 | 1 | 2 | 3:6 | 1 |
| 18 | Getafe | 2 | 0 | 0 | 2 | 0:2 | 0 |
| 19 | Celta Vigo | 3 | 0 | 0 | 3 | 2:5 | 0 |
| 20 | Alaves | 3 | 0 | 0 | 3 | 1:7 | 0 |