Eibar Betting Tips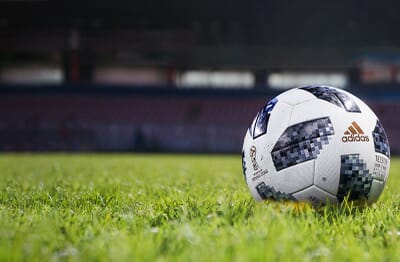 SD Eibar are a Basque football team who have been involved in Spanish football since 1940 and they play at Ipurua Municipal Stadium which is a modest ground although this can often be to the team's advantage.
Indeed, Eibar betting tips and predictions are available and we often side with this relatively small club considering that visiting sides find it difficult to play at this ground, with the latest betting odds making the Gunsmiths a favourable play.
If you want to see the likely Eibar line-up for their next game, then visit Sportgambler.com where you will find injury information relating to this team and every other leading side in Spain.
Eibar Free Bets & Bonuses
Eibar Injuries
Type
Name
Position
Matches
Goals
Assists
Info
Expected Return
Xabier Etxeita
D
0
0
0
Broken collarbone
Early October
Next Game: Eibar vs Gijon
1:

2.00

X:

3.00

2:

4.33
Bet Now!
T&Cs apply, Gamble Responsibly 18+
Eibar Lineups
Confirmed Lineups
Predicted Lineups
Eibar Squad
Manager: Gaizka Garitano
Goalkeepers

1

A. C. Armendariz

13

Yoel Rodríguez
Defenders

2

Esteban Burgos

3

F. Venancio

4

Roberto Correa

6

Xabier Etxeita

15

Á. T. Sacristán

18

Toño

23

A. Z. Arbilla

24

Antonio Cristian
Midfielders

6

S. Alvarez Diaz

8

Oscar Sielva

10

E. Expósito

14

Javi Munoz

16

Roberto Olabe

19

Stoichkov

22

Ager Aketxe

33

M. Angel Atienza
Forwards

7

Quique

9

Fran Sol

11

Franchu

17

José Corpas

20

G. L. Blanco

21

Yanis Rahmani
Eibar Fixtures
Sunday 19 September
Best Odds
Eibar Results
Saturday 11 September
La Liga 2 17:00 Sat 11 Sep
17:00
Spain La Liga 2
Real Sociedad B
2-3
Eibar
Saturday 04 September
La Liga 2 17:00 Sat 4 Sep
17:00
Spain La Liga 2
Sunday 29 August
La Liga 2 23:00 Sun 29 Aug
23:00
Spain La Liga 2
Sunday 22 August
La Liga 2 20:30 Sun 22 Aug
20:30
Spain La Liga 2
Friday 13 August
La Liga 2 21:00 Fri 13 Aug
21:00
Spain La Liga 2
La Liga 2 2021/2022
| # | Team | G | W | D | L | +/- | P |
| --- | --- | --- | --- | --- | --- | --- | --- |
| 1 | Gijon | 5 | 4 | 1 | 0 | 7:3 | 13 |
| 2 | Almeria | 6 | 4 | 0 | 2 | 12:5 | 12 |
| 3 | Ponferradina | 5 | 4 | 0 | 1 | 5:3 | 12 |
| 4 | Tenerife | 5 | 3 | 2 | 0 | 6:1 | 11 |
| 5 | Oviedo | 6 | 2 | 3 | 1 | 8:6 | 9 |
| 6 | Cartagena | 6 | 3 | 0 | 3 | 5:8 | 9 |
| 7 | UD Ibiza | 6 | 1 | 5 | 0 | 7:6 | 8 |
| 8 | Malaga | 5 | 2 | 2 | 1 | 5:4 | 8 |
| 9 | Mirandes | 5 | 2 | 1 | 2 | 8:7 | 7 |
| 10 | Eibar | 5 | 2 | 1 | 2 | 5:6 | 7 |
| 11 | Girona | 6 | 2 | 1 | 3 | 5:6 | 7 |
| 12 | Valladolid | 6 | 2 | 1 | 3 | 5:7 | 7 |
| 13 | Huesca | 5 | 2 | 0 | 3 | 8:7 | 6 |
| 14 | Fuenlabrada | 5 | 1 | 3 | 1 | 5:4 | 6 |
| 15 | Las Palmas | 5 | 1 | 3 | 1 | 6:7 | 6 |
| 16 | Real Sociedad B | 6 | 1 | 3 | 2 | 4:5 | 6 |
| 17 | Lugo | 6 | 1 | 3 | 2 | 7:9 | 6 |
| 18 | Real Zaragoza | 6 | 1 | 3 | 2 | 4:6 | 6 |
| 19 | Burgos CF | 5 | 1 | 2 | 2 | 5:4 | 5 |
| 20 | Leganes | 6 | 1 | 2 | 3 | 4:6 | 5 |
| 21 | SD Amorebieta | 6 | 1 | 2 | 3 | 5:9 | 5 |
| 22 | Alcorcon | 6 | 1 | 0 | 5 | 4:11 | 3 |
| # | Team | G | W | D | L | +/- | P |
| --- | --- | --- | --- | --- | --- | --- | --- |
| 1 | Gijon | 3 | 3 | 0 | 0 | 5:2 | 9 |
| 2 | Ponferradina | 3 | 3 | 0 | 0 | 4:1 | 9 |
| 3 | Malaga | 3 | 2 | 1 | 0 | 3:0 | 7 |
| 4 | Girona | 4 | 2 | 1 | 1 | 4:2 | 7 |
| 5 | Huesca | 3 | 2 | 0 | 1 | 5:2 | 6 |
| 6 | Almeria | 2 | 2 | 0 | 0 | 4:1 | 6 |
| 7 | Mirandes | 3 | 2 | 0 | 1 | 7:5 | 6 |
| 8 | Cartagena | 3 | 2 | 0 | 1 | 4:4 | 6 |
| 9 | Oviedo | 3 | 1 | 2 | 0 | 4:2 | 5 |
| 10 | Las Palmas | 3 | 1 | 2 | 0 | 4:3 | 5 |
| 11 | Tenerife | 2 | 1 | 1 | 0 | 2:0 | 4 |
| 12 | SD Amorebieta | 2 | 1 | 1 | 0 | 4:3 | 4 |
| 13 | Real Sociedad B | 3 | 1 | 1 | 1 | 3:3 | 4 |
| 14 | Leganes | 3 | 1 | 1 | 1 | 2:2 | 4 |
| 15 | Lugo | 3 | 1 | 1 | 1 | 3:4 | 4 |
| 16 | Burgos CF | 2 | 1 | 0 | 1 | 3:1 | 3 |
| 17 | UD Ibiza | 3 | 0 | 3 | 0 | 4:4 | 3 |
| 18 | Valladolid | 2 | 1 | 0 | 1 | 2:2 | 3 |
| 19 | Fuenlabrada | 3 | 0 | 2 | 1 | 3:4 | 2 |
| 20 | Real Zaragoza | 3 | 0 | 2 | 1 | 1:2 | 2 |
| 21 | Eibar | 2 | 0 | 1 | 1 | 1:2 | 1 |
| 22 | Alcorcon | 3 | 0 | 0 | 3 | 1:8 | 0 |