Getafe Betting Tips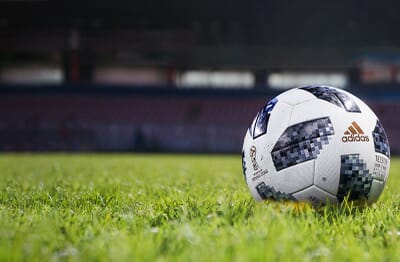 While Real Madrid and Atletico Madrid are the high-profile clubs in the Spanish capital, Getafe are also a prominent outfit in this city and they play their home matches at the Coliseum Alfonso Pérez.
Getafe betting tips can be found at Sportsgambler.com, with our Spanish football writers covering the top divisions and making recommendations and Getafe predictions according to the latest betting odds that are available.
You can find out which players have injuries and we use this data to conjure predicted line-ups. As the match approaches kick-off, you can also get the confirmed line-up and starting 11.
Getafe Free Bets & Bonuses
Getafe Injuries
Type
Name
Position
Matches
Goals
Assists
Info
Expected Return
Mauro Arambarri
M
4
0
0
Hamstring
Early October
Sabit Abdulai
M
0
0
0
Knee injury
Late September
Next Game: Getafe vs Atletico Madrid
1:

5.75

X:

3.30

2:

1.72
Bet Now!
T&Cs apply, Gamble Responsibly 18+
Getafe Lineups
Confirmed Lineups
Predicted Lineups
Getafe Squad
Manager: Michel
Goalkeepers

1

Rubén Yáñez

13

David Soria

27

Diego Conde

30

Jean Paul
Defenders

2

Djené Dakonam

3

Erick Cabaco

6

Chema

17

M. Olivera

21

Juan Iglesias

22

Damian Suarez

23

Stefan Mitrovic

34

Allan Nyom

40

Amankwaa Akurugu

0

Jonathan Silva

0

Jorge Cuenca
Midfielders

11

Carles Aleña

16

Jakub Jankto

18

Mauro Arambarri

20

N. Maksimovic

24

David Timor

32

Josete Miranda

35

Sabit Abdulai

38

John Finn

0

Florentino Luís
Forwards

7

Jaime Mata

8

V. M. Pérez

9

José Macias

10

Enes Ünal

12

Sandro Ramirez

39

Mamor Niang

0

Dario Poveda
Getafe Fixtures
Tuesday 21 September
Best Odds
Sunday 26 September
Sunday 03 October
Sunday 17 October
Wednesday 27 October
Getafe Results
Monday 13 September
La Liga 21:00 Mon 13 Sep
21:00
Spain La Liga
Sunday 29 August
La Liga 18:00 Sun 29 Aug
18:00
Spain La Liga
Monday 23 August
La Liga 21:00 Mon 23 Aug
21:00
Spain La Liga
Friday 13 August
La Liga 22:00 Fri 13 Aug
22:00
Spain La Liga
Tuesday 05 January
Copa del Rey 18:00 Tue 5 Jan
18:00
Spain Copa del Rey
La Liga 2021/2022
| # | Team | G | W | D | L | +/- | P |
| --- | --- | --- | --- | --- | --- | --- | --- |
| 1 | Atletico Madrid | 5 | 3 | 2 | 0 | 7:4 | 11 |
| 2 | Real Madrid | 4 | 3 | 1 | 0 | 13:6 | 10 |
| 3 | Valencia | 4 | 3 | 1 | 0 | 9:2 | 10 |
| 4 | Athletic Bilbao | 5 | 2 | 3 | 0 | 4:1 | 9 |
| 5 | Real Sociedad | 4 | 3 | 0 | 1 | 6:4 | 9 |
| 6 | Osasuna | 5 | 2 | 2 | 1 | 6:6 | 8 |
| 7 | Sevilla | 3 | 2 | 1 | 0 | 5:1 | 7 |
| 8 | Rayo Vallecano | 5 | 2 | 1 | 2 | 8:5 | 7 |
| 9 | Barcelona | 3 | 2 | 1 | 0 | 7:4 | 7 |
| 10 | Mallorca | 4 | 2 | 1 | 1 | 3:3 | 7 |
| 11 | Elche | 5 | 1 | 3 | 1 | 3:3 | 6 |
| 12 | Real Betis | 4 | 1 | 2 | 1 | 4:4 | 5 |
| 13 | Cadiz | 5 | 1 | 2 | 2 | 6:8 | 5 |
| 14 | Levante | 5 | 0 | 4 | 1 | 6:7 | 4 |
| 15 | Villarreal | 3 | 0 | 3 | 0 | 2:2 | 3 |
| 16 | Espanyol | 4 | 0 | 2 | 2 | 1:3 | 2 |
| 17 | Granada | 4 | 0 | 2 | 2 | 2:7 | 2 |
| 18 | Celta Vigo | 5 | 0 | 1 | 4 | 4:10 | 1 |
| 19 | Getafe | 5 | 0 | 0 | 5 | 1:8 | 0 |
| 20 | Alaves | 4 | 0 | 0 | 4 | 1:10 | 0 |
| # | Team | G | W | D | L | +/- | P |
| --- | --- | --- | --- | --- | --- | --- | --- |
| 1 | Rayo Vallecano | 2 | 2 | 0 | 0 | 7:0 | 6 |
| 2 | Valencia | 2 | 2 | 0 | 0 | 4:0 | 6 |
| 3 | Barcelona | 2 | 2 | 0 | 0 | 6:3 | 6 |
| 4 | Real Sociedad | 2 | 2 | 0 | 0 | 2:0 | 6 |
| 5 | Atletico Madrid | 3 | 1 | 2 | 0 | 3:2 | 5 |
| 6 | Athletic Bilbao | 2 | 1 | 1 | 0 | 3:1 | 4 |
| 7 | Mallorca | 2 | 1 | 1 | 0 | 2:1 | 4 |
| 8 | Real Madrid | 1 | 1 | 0 | 0 | 5:2 | 3 |
| 9 | Sevilla | 1 | 1 | 0 | 0 | 3:0 | 3 |
| 10 | Elche | 3 | 0 | 3 | 0 | 2:2 | 3 |
| 11 | Levante | 2 | 0 | 2 | 0 | 4:4 | 2 |
| 12 | Osasuna | 3 | 0 | 2 | 1 | 1:4 | 2 |
| 13 | Villarreal | 1 | 0 | 1 | 0 | 0:0 | 1 |
| 14 | Granada | 2 | 0 | 1 | 1 | 2:3 | 1 |
| 15 | Espanyol | 2 | 0 | 1 | 1 | 1:2 | 1 |
| 16 | Real Betis | 2 | 0 | 1 | 1 | 1:2 | 1 |
| 17 | Cadiz | 3 | 0 | 1 | 2 | 3:6 | 1 |
| 18 | Getafe | 2 | 0 | 0 | 2 | 0:2 | 0 |
| 19 | Celta Vigo | 3 | 0 | 0 | 3 | 2:5 | 0 |
| 20 | Alaves | 3 | 0 | 0 | 3 | 1:7 | 0 |