Granada Betting Tips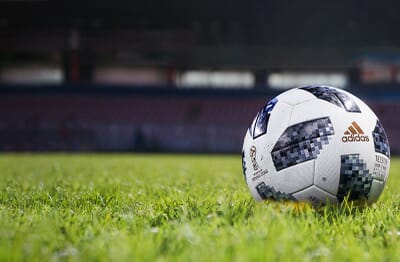 Granada are a familiar Spanish football club who play their home matches at Nuevo Los Cármenes and they became the third Andalusian team to compete in La Liga after Betis and Sevilla entered the division.
If you want Granada betting tips, you have come to the right place. Our experts regularly provide recommendations and Granada predictions, taking into account the latest odds and providing advice to help you realise a profit.
Team news is always important when it comes to football betting, with injury and suspension information freely available and you can access the line-ups as we get closer to kick-off.
Granada Free Bets & Bonuses
Granada Injuries
Type
Name
Position
Matches
Goals
Assists
Info
Expected Return
Neyder Lozano
D
0
0
0
Skull fracture
Unknown
Next Game: Barcelona vs Granada
1:

1.28

X:

5.75

2:

10.00
Bet Now!
T&Cs apply, Gamble Responsibly 18+
Granada Lineups
Confirmed Lineups
Predicted Lineups
Granada Squad
Manager: Robert Moreno
Goalkeepers

1

Luís Maximiano

13

Aaron Escandell

30

Ángel Jiménez

35

Joao Costa
Defenders

2

Santiago Arias

3

Sergio Escudero

6

Germán Sánchez

15

Carlos Neva

16

Victor Diaz

18

Luis Abram

22

Domingos Duarte

26

Isma Ruiz

28

Pepe Sánchez

31

Neyder Lozano

32

Raúl Torrente

44

Kingsley Fobi
Midfielders

4

Maxime Gonalons

5

Luis Milla

7

Alberto Soro

8

Yan Brice

14

Monchu

17

Quini

19

Angel Montoro

21

Rubén Rochina

42

Sergio Barcia
Forwards

9

L. J. Suárez

10

Antonio Puertas

11

Darwin Machis

20

Carlos Bacca

23

Jorge Molina

38

Dani Plomer
Granada Fixtures
Monday 20 September
Best Odds
Thursday 23 September
Sunday 26 September
Sunday 03 October
Sunday 17 October
Granada Results
Monday 13 September
La Liga 23:00 Mon 13 Sep
23:00
Spain La Liga
Sunday 29 August
La Liga 20:30 Sun 29 Aug
20:30
Spain La Liga
Rayo Vallecano
4-0
Granada
Saturday 21 August
La Liga 20:30 Sat 21 Aug
20:30
Spain La Liga
Monday 16 August
La Liga 21:00 Mon 16 Aug
21:00
Spain La Liga
Wednesday 03 February
Copa del Rey 22:00 Wed 3 Feb
22:00
Spain Copa del Rey
La Liga 2021/2022
| # | Team | G | W | D | L | +/- | P |
| --- | --- | --- | --- | --- | --- | --- | --- |
| 1 | Atletico Madrid | 5 | 3 | 2 | 0 | 7:4 | 11 |
| 2 | Real Madrid | 4 | 3 | 1 | 0 | 13:6 | 10 |
| 3 | Valencia | 4 | 3 | 1 | 0 | 9:2 | 10 |
| 4 | Athletic Bilbao | 5 | 2 | 3 | 0 | 4:1 | 9 |
| 5 | Real Sociedad | 4 | 3 | 0 | 1 | 6:4 | 9 |
| 6 | Osasuna | 5 | 2 | 2 | 1 | 6:6 | 8 |
| 7 | Sevilla | 3 | 2 | 1 | 0 | 5:1 | 7 |
| 8 | Rayo Vallecano | 5 | 2 | 1 | 2 | 8:5 | 7 |
| 9 | Barcelona | 3 | 2 | 1 | 0 | 7:4 | 7 |
| 10 | Mallorca | 4 | 2 | 1 | 1 | 3:3 | 7 |
| 11 | Elche | 5 | 1 | 3 | 1 | 3:3 | 6 |
| 12 | Real Betis | 4 | 1 | 2 | 1 | 4:4 | 5 |
| 13 | Cadiz | 5 | 1 | 2 | 2 | 6:8 | 5 |
| 14 | Levante | 5 | 0 | 4 | 1 | 6:7 | 4 |
| 15 | Villarreal | 3 | 0 | 3 | 0 | 2:2 | 3 |
| 16 | Espanyol | 4 | 0 | 2 | 2 | 1:3 | 2 |
| 17 | Granada | 4 | 0 | 2 | 2 | 2:7 | 2 |
| 18 | Celta Vigo | 5 | 0 | 1 | 4 | 4:10 | 1 |
| 19 | Getafe | 5 | 0 | 0 | 5 | 1:8 | 0 |
| 20 | Alaves | 4 | 0 | 0 | 4 | 1:10 | 0 |
| # | Team | G | W | D | L | +/- | P |
| --- | --- | --- | --- | --- | --- | --- | --- |
| 1 | Rayo Vallecano | 2 | 2 | 0 | 0 | 7:0 | 6 |
| 2 | Valencia | 2 | 2 | 0 | 0 | 4:0 | 6 |
| 3 | Barcelona | 2 | 2 | 0 | 0 | 6:3 | 6 |
| 4 | Real Sociedad | 2 | 2 | 0 | 0 | 2:0 | 6 |
| 5 | Atletico Madrid | 3 | 1 | 2 | 0 | 3:2 | 5 |
| 6 | Athletic Bilbao | 2 | 1 | 1 | 0 | 3:1 | 4 |
| 7 | Mallorca | 2 | 1 | 1 | 0 | 2:1 | 4 |
| 8 | Real Madrid | 1 | 1 | 0 | 0 | 5:2 | 3 |
| 9 | Sevilla | 1 | 1 | 0 | 0 | 3:0 | 3 |
| 10 | Elche | 3 | 0 | 3 | 0 | 2:2 | 3 |
| 11 | Levante | 2 | 0 | 2 | 0 | 4:4 | 2 |
| 12 | Osasuna | 3 | 0 | 2 | 1 | 1:4 | 2 |
| 13 | Villarreal | 1 | 0 | 1 | 0 | 0:0 | 1 |
| 14 | Granada | 2 | 0 | 1 | 1 | 2:3 | 1 |
| 15 | Espanyol | 2 | 0 | 1 | 1 | 1:2 | 1 |
| 16 | Real Betis | 2 | 0 | 1 | 1 | 1:2 | 1 |
| 17 | Cadiz | 3 | 0 | 1 | 2 | 3:6 | 1 |
| 18 | Getafe | 2 | 0 | 0 | 2 | 0:2 | 0 |
| 19 | Celta Vigo | 3 | 0 | 0 | 3 | 2:5 | 0 |
| 20 | Alaves | 3 | 0 | 0 | 3 | 1:7 | 0 |