Levante Betting Tips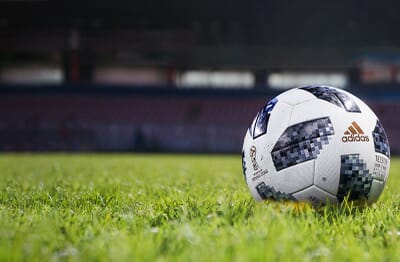 Levante betting tips and predictions are regularly available throughout the season, with this leading Spanish club often involved in high-profile matches and the bookmakers will have lots of betting markets and odds available.
We're keen to provide you with the best information when it comes to placing the value bets and that includes the latest Levante predictions, tips and team news. The injured players are highlighted along with the ones who are suspended.
If you want to get an idea of the predicted line-ups, then these will be published 48 hours before kick-off, while the confirmed line-ups and starting 11s will also appear 45 minutes before the match starts.
Levante Free Bets & Bonuses
Levante Injuries
Type
Name
Position
Matches
Goals
Assists
Info
Expected Return
Enis Bardhi
M
3
0
0
Thigh injury
Early October
José Campaña
M
4
1
0
Calf Injury
Late September
Jorge de Frutos
F
3
0
1
Sprained knee
Mid October
Roberto Soldado
F
1
0
0
Groin injury
Mid September
Next Game: Levante vs Celta Vigo
1:

2.40

X:

3.30

2:

2.87
Bet Now!
T&Cs apply, Gamble Responsibly 18+
Levante Lineups
Confirmed Lineups
Predicted Lineups
Levante Squad
Manager: Francisco López
Goalkeepers

13

Aitor Fernandez

34

Dani Cárdenas
Defenders

2

Francisco Son

4

Rober Pier

5

Nemanja Radoja

6

Oscar Duarte

14

Ruben Vezo

15

Sergio Postigo

19

Carlos Clerc

23

Coke

28

José Manuel

0

Shkodran Mustafi

0

Enric Franquesa
Midfielders

10

Enis Bardhi

12

Mickael Malsa

17

Nikola Vukcevic

20

Jorge Miramon

22

Gonzalo Melero

24

José Campaña

42

Alex Blesa

43

G. Kochorashvili

0

Pepelu

0

Pablo Martínez
Forwards

8

Hernani

9

Roger Marti

11

J. Luis Morales

18

Jorge de Frutos

21

Daniel Gómez

29

A. Cantero

44

Edgar Sevikyan

0

Roberto Soldado
Levante Fixtures
Tuesday 21 September
Best Odds
Sunday 26 September
Sunday 03 October
Sunday 17 October
Sunday 24 October
Levante Results
Saturday 18 September
La Liga 19:30 Sat 18 Sep
19:30
Spain La Liga
Saturday 11 September
La Liga 19:30 Sat 11 Sep
19:30
Spain La Liga
Levante
1-1
Rayo Vallecano
Saturday 28 August
La Liga 20:30 Sat 28 Aug
20:30
Spain La Liga
Real Sociedad
1-0
Levante
Sunday 22 August
La Liga 23:00 Sun 22 Aug
23:00
Spain La Liga
Saturday 14 August
La Liga 20:30 Sat 14 Aug
20:30
Spain La Liga
La Liga 2021/2022
| # | Team | G | W | D | L | +/- | P |
| --- | --- | --- | --- | --- | --- | --- | --- |
| 1 | Atletico Madrid | 5 | 3 | 2 | 0 | 7:4 | 11 |
| 2 | Real Madrid | 4 | 3 | 1 | 0 | 13:6 | 10 |
| 3 | Valencia | 4 | 3 | 1 | 0 | 9:2 | 10 |
| 4 | Athletic Bilbao | 5 | 2 | 3 | 0 | 4:1 | 9 |
| 5 | Real Sociedad | 4 | 3 | 0 | 1 | 6:4 | 9 |
| 6 | Osasuna | 5 | 2 | 2 | 1 | 6:6 | 8 |
| 7 | Sevilla | 3 | 2 | 1 | 0 | 5:1 | 7 |
| 8 | Rayo Vallecano | 5 | 2 | 1 | 2 | 8:5 | 7 |
| 9 | Barcelona | 3 | 2 | 1 | 0 | 7:4 | 7 |
| 10 | Mallorca | 4 | 2 | 1 | 1 | 3:3 | 7 |
| 11 | Elche | 5 | 1 | 3 | 1 | 3:3 | 6 |
| 12 | Real Betis | 4 | 1 | 2 | 1 | 4:4 | 5 |
| 13 | Cadiz | 5 | 1 | 2 | 2 | 6:8 | 5 |
| 14 | Levante | 5 | 0 | 4 | 1 | 6:7 | 4 |
| 15 | Villarreal | 3 | 0 | 3 | 0 | 2:2 | 3 |
| 16 | Espanyol | 4 | 0 | 2 | 2 | 1:3 | 2 |
| 17 | Granada | 4 | 0 | 2 | 2 | 2:7 | 2 |
| 18 | Celta Vigo | 5 | 0 | 1 | 4 | 4:10 | 1 |
| 19 | Getafe | 5 | 0 | 0 | 5 | 1:8 | 0 |
| 20 | Alaves | 4 | 0 | 0 | 4 | 1:10 | 0 |
| # | Team | G | W | D | L | +/- | P |
| --- | --- | --- | --- | --- | --- | --- | --- |
| 1 | Rayo Vallecano | 2 | 2 | 0 | 0 | 7:0 | 6 |
| 2 | Valencia | 2 | 2 | 0 | 0 | 4:0 | 6 |
| 3 | Barcelona | 2 | 2 | 0 | 0 | 6:3 | 6 |
| 4 | Real Sociedad | 2 | 2 | 0 | 0 | 2:0 | 6 |
| 5 | Atletico Madrid | 3 | 1 | 2 | 0 | 3:2 | 5 |
| 6 | Athletic Bilbao | 2 | 1 | 1 | 0 | 3:1 | 4 |
| 7 | Mallorca | 2 | 1 | 1 | 0 | 2:1 | 4 |
| 8 | Real Madrid | 1 | 1 | 0 | 0 | 5:2 | 3 |
| 9 | Sevilla | 1 | 1 | 0 | 0 | 3:0 | 3 |
| 10 | Elche | 3 | 0 | 3 | 0 | 2:2 | 3 |
| 11 | Levante | 2 | 0 | 2 | 0 | 4:4 | 2 |
| 12 | Osasuna | 3 | 0 | 2 | 1 | 1:4 | 2 |
| 13 | Villarreal | 1 | 0 | 1 | 0 | 0:0 | 1 |
| 14 | Granada | 2 | 0 | 1 | 1 | 2:3 | 1 |
| 15 | Espanyol | 2 | 0 | 1 | 1 | 1:2 | 1 |
| 16 | Real Betis | 2 | 0 | 1 | 1 | 1:2 | 1 |
| 17 | Cadiz | 3 | 0 | 1 | 2 | 3:6 | 1 |
| 18 | Getafe | 2 | 0 | 0 | 2 | 0:2 | 0 |
| 19 | Celta Vigo | 3 | 0 | 0 | 3 | 2:5 | 0 |
| 20 | Alaves | 3 | 0 | 0 | 3 | 1:7 | 0 |