Osasuna Betting Tips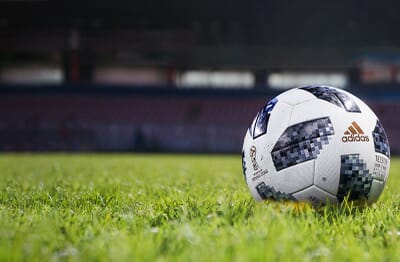 Osasuna play their home matches at El Sadar and Los Rojillos is their club nickname which translates to "The Reds". Indeed, the team play in red and we are always looking to provide Osasuna betting tips and predictions when they're in action.
You can access the latest injury information when it comes to this football team in Spain, with line-ups and starting 11s published on the website so that you can see how they're likely to set up before the teams are confirmed.
Osasuna predictions are in high demand and betting odds are always available with the leading bookmakers and there's plenty of choice thanks to the wide range of markets.
Osasuna Free Bets & Bonuses
Osasuna Injuries
Type
Name
Position
Matches
Goals
Assists
Info
Expected Return
Enrique Barja
M
2
0
0
Foot injury
Late September
Next Game: Osasuna vs Real Betis
1:

2.45

X:

3.25

2:

2.90
Bet Now!
T&Cs apply, Gamble Responsibly 18+
Osasuna Lineups
Confirmed Lineups
Predicted Lineups
Osasuna Squad
Manager: Jagoba Arrasate
Goalkeepers

1

Sergio Herrera

25

J. Manuel Perez

0

Yoel Ramírez
Defenders

2

Nacho Vidal

3

Juan Cruz

4

Unai Garcia

5

David García

6

Oier

23

A. Hernández

31

Jorge Herrando

32

Jesús Areso

0

Manu Sanchez

0

José Angel

0

Jonas Ramalho

0

Unai Dufur
Midfielders

8

Darko Brasanac

10

R. T. Morales

11

Enrique Barja

14

Rubén García

21

Iñigo Pérez

24

Lucas Torró

27

Jon Moncayola

34

A. Oroz Huarte

35

Jose Hualde

0

Jaume Grau
Forwards

9

Ezequiel Ávila

12

Ante Budimir

18

Kike

28

Javi Martinez

0

Robert Ibañez

0

Javier Ontiveros

0

Barbero
Osasuna Fixtures
Thursday 23 September
Best Odds
Sunday 26 September
Sunday 03 October
Sunday 17 October
Osasuna Results
Sunday 12 September
La Liga 17:15 Sun 12 Sep
17:15
Spain La Liga
Sunday 29 August
La Liga 20:30 Sun 29 Aug
20:30
Spain La Liga
Monday 23 August
La Liga 23:00 Mon 23 Aug
23:00
Spain La Liga
Saturday 14 August
La Liga 23:00 Sat 14 Aug
23:00
Spain La Liga
Wednesday 27 January
Copa del Rey 22:00 Wed 27 Jan
22:00
Spain Copa del Rey
La Liga 2021/2022
| # | Team | G | W | D | L | +/- | P |
| --- | --- | --- | --- | --- | --- | --- | --- |
| 1 | Atletico Madrid | 5 | 3 | 2 | 0 | 7:4 | 11 |
| 2 | Real Madrid | 4 | 3 | 1 | 0 | 13:6 | 10 |
| 3 | Valencia | 4 | 3 | 1 | 0 | 9:2 | 10 |
| 4 | Athletic Bilbao | 5 | 2 | 3 | 0 | 4:1 | 9 |
| 5 | Real Sociedad | 4 | 3 | 0 | 1 | 6:4 | 9 |
| 6 | Osasuna | 5 | 2 | 2 | 1 | 6:6 | 8 |
| 7 | Sevilla | 3 | 2 | 1 | 0 | 5:1 | 7 |
| 8 | Rayo Vallecano | 5 | 2 | 1 | 2 | 8:5 | 7 |
| 9 | Barcelona | 3 | 2 | 1 | 0 | 7:4 | 7 |
| 10 | Mallorca | 4 | 2 | 1 | 1 | 3:3 | 7 |
| 11 | Elche | 5 | 1 | 3 | 1 | 3:3 | 6 |
| 12 | Real Betis | 4 | 1 | 2 | 1 | 4:4 | 5 |
| 13 | Cadiz | 5 | 1 | 2 | 2 | 6:8 | 5 |
| 14 | Levante | 5 | 0 | 4 | 1 | 6:7 | 4 |
| 15 | Villarreal | 3 | 0 | 3 | 0 | 2:2 | 3 |
| 16 | Espanyol | 4 | 0 | 2 | 2 | 1:3 | 2 |
| 17 | Granada | 4 | 0 | 2 | 2 | 2:7 | 2 |
| 18 | Celta Vigo | 5 | 0 | 1 | 4 | 4:10 | 1 |
| 19 | Getafe | 5 | 0 | 0 | 5 | 1:8 | 0 |
| 20 | Alaves | 4 | 0 | 0 | 4 | 1:10 | 0 |
| # | Team | G | W | D | L | +/- | P |
| --- | --- | --- | --- | --- | --- | --- | --- |
| 1 | Rayo Vallecano | 2 | 2 | 0 | 0 | 7:0 | 6 |
| 2 | Valencia | 2 | 2 | 0 | 0 | 4:0 | 6 |
| 3 | Barcelona | 2 | 2 | 0 | 0 | 6:3 | 6 |
| 4 | Real Sociedad | 2 | 2 | 0 | 0 | 2:0 | 6 |
| 5 | Atletico Madrid | 3 | 1 | 2 | 0 | 3:2 | 5 |
| 6 | Athletic Bilbao | 2 | 1 | 1 | 0 | 3:1 | 4 |
| 7 | Mallorca | 2 | 1 | 1 | 0 | 2:1 | 4 |
| 8 | Real Madrid | 1 | 1 | 0 | 0 | 5:2 | 3 |
| 9 | Sevilla | 1 | 1 | 0 | 0 | 3:0 | 3 |
| 10 | Elche | 3 | 0 | 3 | 0 | 2:2 | 3 |
| 11 | Levante | 2 | 0 | 2 | 0 | 4:4 | 2 |
| 12 | Osasuna | 3 | 0 | 2 | 1 | 1:4 | 2 |
| 13 | Villarreal | 1 | 0 | 1 | 0 | 0:0 | 1 |
| 14 | Granada | 2 | 0 | 1 | 1 | 2:3 | 1 |
| 15 | Espanyol | 2 | 0 | 1 | 1 | 1:2 | 1 |
| 16 | Real Betis | 2 | 0 | 1 | 1 | 1:2 | 1 |
| 17 | Cadiz | 3 | 0 | 1 | 2 | 3:6 | 1 |
| 18 | Getafe | 2 | 0 | 0 | 2 | 0:2 | 0 |
| 19 | Celta Vigo | 3 | 0 | 0 | 3 | 2:5 | 0 |
| 20 | Alaves | 3 | 0 | 0 | 3 | 1:7 | 0 |