Real Betis Betting Tips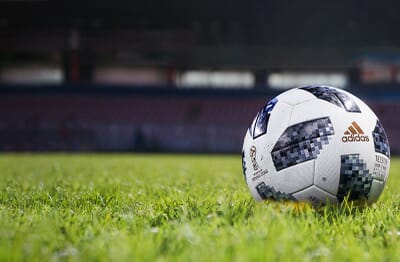 Real Betis are a Spanish football club based in Seville and they have a fierce rivalry with Sevilla as a result. Playing their games at Estadio Benito Villamarín, we regularly look to cover this team and Real Betis betting tips can be found on the site.
Check out the latest Real Betis predictions as well as the odds so you can understand the bookmaker view on their upcoming matches, while we have injury and suspension information available so you can see which players are currently on the sidelines.
Confirmed line-ups and starting 11s appear an hour before kick-off and they're preceded by predicted line-ups where we work out how the team are likely to set up.
Real Betis Free Bets & Bonuses
Real Betis Injuries
Type
Name
Position
Matches
Goals
Assists
Info
Expected Return
Juan Miranda
D
2
0
0
Hamstring
Early October
Marc Bartra
D
1
0
0
Muscle injury
A few weeks
Youssouf Sabaly
D
0
0
0
Muscle injury
Late September
Diego Laínez
F
0
0
0
Sprained knee
Late September
Next Game: Real Betis vs Espanyol
1:

2.00

X:

3.20

2:

4.20
Bet Now!
T&Cs apply, Gamble Responsibly 18+
Real Betis Lineups
Confirmed Lineups
Predicted Lineups
Real Betis Squad
Manager: Manuel Pellegrini
Goalkeepers

1

Joel Robles

13

Rui Silva

25

Claudio Bravo

30

Daniel Rebollo
Defenders

2

Martin Montoya

3

Edgar González

5

Marc Bartra

6

V. Ruiz Torre

15

Alex Moreno

16

German Pezzella

19

Hector Bellerin

23

Youssouf Sabaly

31

Kike Hermoso

33

Juan Miranda

34

Marc Baró

36

José Calderón

37

Ricardo Visus

38

Fran Delgado
Midfielders

4

Paul Akouokou

8

Nabil Fekir

10

Sergio Canales

14

William Carvalho

17

Joaquin

18

Andres Guardado

21

Guido Rodriguez

22

Víctor Camarasa

28

Rodrigo Sanchez
Forwards

7

Juanmi Jimenez

9

Borja Iglesias

11

C. Herrera Tello

12

Willian José

20

Diego Laínez

24

A. R. García

27

R. González

32

J. Alonso Lara

35

R. García De
Real Betis Fixtures
Sunday 19 September
Best Odds
Thursday 23 September
Sunday 26 September
Thursday 30 September
Thursday 21 October
Real Betis Results
Thursday 16 September
Europa League 19:45 Thu 16 Sep
19:45
INT Europa League
Monday 13 September
La Liga 23:00 Mon 13 Sep
23:00
Spain La Liga
Saturday 28 August
La Liga 23:00 Sat 28 Aug
23:00
Spain La Liga
Real Betis
0-1
Real Madrid
Friday 20 August
La Liga 22:00 Fri 20 Aug
22:00
Spain La Liga
Saturday 14 August
La Liga 20:30 Sat 14 Aug
20:30
Spain La Liga
La Liga 2021/2022
| # | Team | G | W | D | L | +/- | P |
| --- | --- | --- | --- | --- | --- | --- | --- |
| 1 | Atletico Madrid | 5 | 3 | 2 | 0 | 7:4 | 11 |
| 2 | Real Madrid | 4 | 3 | 1 | 0 | 13:6 | 10 |
| 3 | Valencia | 4 | 3 | 1 | 0 | 9:2 | 10 |
| 4 | Athletic Bilbao | 5 | 2 | 3 | 0 | 4:1 | 9 |
| 5 | Real Sociedad | 4 | 3 | 0 | 1 | 6:4 | 9 |
| 6 | Osasuna | 5 | 2 | 2 | 1 | 6:6 | 8 |
| 7 | Sevilla | 3 | 2 | 1 | 0 | 5:1 | 7 |
| 8 | Rayo Vallecano | 5 | 2 | 1 | 2 | 8:5 | 7 |
| 9 | Barcelona | 3 | 2 | 1 | 0 | 7:4 | 7 |
| 10 | Mallorca | 4 | 2 | 1 | 1 | 3:3 | 7 |
| 11 | Elche | 5 | 1 | 3 | 1 | 3:3 | 6 |
| 12 | Real Betis | 4 | 1 | 2 | 1 | 4:4 | 5 |
| 13 | Cadiz | 5 | 1 | 2 | 2 | 6:8 | 5 |
| 14 | Levante | 5 | 0 | 4 | 1 | 6:7 | 4 |
| 15 | Villarreal | 3 | 0 | 3 | 0 | 2:2 | 3 |
| 16 | Espanyol | 4 | 0 | 2 | 2 | 1:3 | 2 |
| 17 | Granada | 4 | 0 | 2 | 2 | 2:7 | 2 |
| 18 | Celta Vigo | 5 | 0 | 1 | 4 | 4:10 | 1 |
| 19 | Getafe | 5 | 0 | 0 | 5 | 1:8 | 0 |
| 20 | Alaves | 4 | 0 | 0 | 4 | 1:10 | 0 |
| # | Team | G | W | D | L | +/- | P |
| --- | --- | --- | --- | --- | --- | --- | --- |
| 1 | Rayo Vallecano | 2 | 2 | 0 | 0 | 7:0 | 6 |
| 2 | Valencia | 2 | 2 | 0 | 0 | 4:0 | 6 |
| 3 | Barcelona | 2 | 2 | 0 | 0 | 6:3 | 6 |
| 4 | Real Sociedad | 2 | 2 | 0 | 0 | 2:0 | 6 |
| 5 | Atletico Madrid | 3 | 1 | 2 | 0 | 3:2 | 5 |
| 6 | Athletic Bilbao | 2 | 1 | 1 | 0 | 3:1 | 4 |
| 7 | Mallorca | 2 | 1 | 1 | 0 | 2:1 | 4 |
| 8 | Real Madrid | 1 | 1 | 0 | 0 | 5:2 | 3 |
| 9 | Sevilla | 1 | 1 | 0 | 0 | 3:0 | 3 |
| 10 | Elche | 3 | 0 | 3 | 0 | 2:2 | 3 |
| 11 | Levante | 2 | 0 | 2 | 0 | 4:4 | 2 |
| 12 | Osasuna | 3 | 0 | 2 | 1 | 1:4 | 2 |
| 13 | Villarreal | 1 | 0 | 1 | 0 | 0:0 | 1 |
| 14 | Granada | 2 | 0 | 1 | 1 | 2:3 | 1 |
| 15 | Espanyol | 2 | 0 | 1 | 1 | 1:2 | 1 |
| 16 | Real Betis | 2 | 0 | 1 | 1 | 1:2 | 1 |
| 17 | Cadiz | 3 | 0 | 1 | 2 | 3:6 | 1 |
| 18 | Getafe | 2 | 0 | 0 | 2 | 0:2 | 0 |
| 19 | Celta Vigo | 3 | 0 | 0 | 3 | 2:5 | 0 |
| 20 | Alaves | 3 | 0 | 0 | 3 | 1:7 | 0 |