Valladolid Betting Tips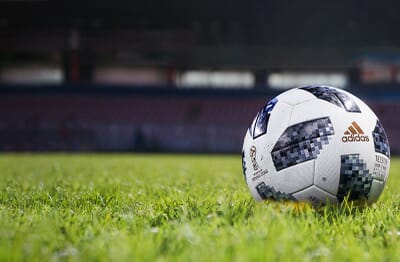 Real Valladolid are a leading club in Spain and they play their home matches at the Estadio José Zorrilla, with the team playing in a white-and-violet kit and having a reputation for playing attractive football.
We're keen to provide Valladolid betting tips at every opportunity and they regularly have high-profile football matches, with our experts checking the latest betting odds and providing recommendations and Valladolid predictions based on value propositions.
The latest team news can be accessed and that includes injury and suspension information, with line-up information available in the days leading up to kick-off until the teams are confirmed.
Valladolid Free Bets & Bonuses
Valladolid Injuries
No players are currently reported injured or suspended.
World's Favourite Betting Company
Bet Now!
T&Cs apply, Gamble Responsibly 18+
Valladolid Lineups
Confirmed Lineups
Predicted Lineups
Valladolid Squad
Manager: Pacheta
Goalkeepers

1

Jordi Masip

13

Roberto Jimenez

32

Samuel Casado
Defenders

2

Luis Pérez

3

Raúl García

4

Kiko Olivas

5

Javi Sánchez

6

Diogo Queirós

15

Jawad El Yamiq

18

Saidy Janko

21

Lucas Olaza

22

Nacho Martínez

24

J. Fernández

38

Javi Aparicio
Midfielders

8

Kike Pérez

11

Pablo Hervías

14

Rubén Alcaraz

16

Álvaro Aguado

17

R. Mesa Quevedo

19

Toni Villa

20

F. San Emeterio

25

Anuar

26

M. Sidi El

31

Mikel Carro
Forwards

7

S. León Limones

9

Shon Weissman

10

Óscar Plano

12

Gonzalo Plata

23

Cristo González

27

Hugo Vallejo
Valladolid Results
Saturday 18 September
La Liga 2 21:30 Sat 18 Sep
21:30
Spain La Liga 2
Sunday 12 September
La Liga 2 17:00 Sun 12 Sep
17:00
Spain La Liga 2
Sunday 05 September
La Liga 2 17:00 Sun 5 Sep
17:00
Spain La Liga 2
Sunday 29 August
La Liga 2 20:30 Sun 29 Aug
20:30
Spain La Liga 2
Friday 20 August
La Liga 2 21:00 Fri 20 Aug
21:00
Spain La Liga 2
Valladolid
2-0
Real Zaragoza
La Liga 2 2021/2022
| # | Team | G | W | D | L | +/- | P |
| --- | --- | --- | --- | --- | --- | --- | --- |
| 1 | Gijon | 5 | 4 | 1 | 0 | 7:3 | 13 |
| 2 | Almeria | 6 | 4 | 0 | 2 | 12:5 | 12 |
| 3 | Ponferradina | 5 | 4 | 0 | 1 | 5:3 | 12 |
| 4 | Tenerife | 5 | 3 | 2 | 0 | 6:1 | 11 |
| 5 | Oviedo | 6 | 2 | 3 | 1 | 8:6 | 9 |
| 6 | Cartagena | 6 | 3 | 0 | 3 | 5:8 | 9 |
| 7 | UD Ibiza | 6 | 1 | 5 | 0 | 7:6 | 8 |
| 8 | Malaga | 5 | 2 | 2 | 1 | 5:4 | 8 |
| 9 | Mirandes | 5 | 2 | 1 | 2 | 8:7 | 7 |
| 10 | Eibar | 5 | 2 | 1 | 2 | 5:6 | 7 |
| 11 | Girona | 6 | 2 | 1 | 3 | 5:6 | 7 |
| 12 | Valladolid | 6 | 2 | 1 | 3 | 5:7 | 7 |
| 13 | Huesca | 5 | 2 | 0 | 3 | 8:7 | 6 |
| 14 | Fuenlabrada | 5 | 1 | 3 | 1 | 5:4 | 6 |
| 15 | Las Palmas | 5 | 1 | 3 | 1 | 6:7 | 6 |
| 16 | Real Sociedad B | 6 | 1 | 3 | 2 | 4:5 | 6 |
| 17 | Lugo | 6 | 1 | 3 | 2 | 7:9 | 6 |
| 18 | Real Zaragoza | 6 | 1 | 3 | 2 | 4:6 | 6 |
| 19 | Burgos CF | 5 | 1 | 2 | 2 | 5:4 | 5 |
| 20 | Leganes | 6 | 1 | 2 | 3 | 4:6 | 5 |
| 21 | SD Amorebieta | 6 | 1 | 2 | 3 | 5:9 | 5 |
| 22 | Alcorcon | 6 | 1 | 0 | 5 | 4:11 | 3 |
| # | Team | G | W | D | L | +/- | P |
| --- | --- | --- | --- | --- | --- | --- | --- |
| 1 | Gijon | 3 | 3 | 0 | 0 | 5:2 | 9 |
| 2 | Ponferradina | 3 | 3 | 0 | 0 | 4:1 | 9 |
| 3 | Malaga | 3 | 2 | 1 | 0 | 3:0 | 7 |
| 4 | Girona | 4 | 2 | 1 | 1 | 4:2 | 7 |
| 5 | Huesca | 3 | 2 | 0 | 1 | 5:2 | 6 |
| 6 | Almeria | 2 | 2 | 0 | 0 | 4:1 | 6 |
| 7 | Mirandes | 3 | 2 | 0 | 1 | 7:5 | 6 |
| 8 | Cartagena | 3 | 2 | 0 | 1 | 4:4 | 6 |
| 9 | Oviedo | 3 | 1 | 2 | 0 | 4:2 | 5 |
| 10 | Las Palmas | 3 | 1 | 2 | 0 | 4:3 | 5 |
| 11 | Tenerife | 2 | 1 | 1 | 0 | 2:0 | 4 |
| 12 | SD Amorebieta | 2 | 1 | 1 | 0 | 4:3 | 4 |
| 13 | Real Sociedad B | 3 | 1 | 1 | 1 | 3:3 | 4 |
| 14 | Leganes | 3 | 1 | 1 | 1 | 2:2 | 4 |
| 15 | Lugo | 3 | 1 | 1 | 1 | 3:4 | 4 |
| 16 | Burgos CF | 2 | 1 | 0 | 1 | 3:1 | 3 |
| 17 | UD Ibiza | 3 | 0 | 3 | 0 | 4:4 | 3 |
| 18 | Valladolid | 2 | 1 | 0 | 1 | 2:2 | 3 |
| 19 | Fuenlabrada | 3 | 0 | 2 | 1 | 3:4 | 2 |
| 20 | Real Zaragoza | 3 | 0 | 2 | 1 | 1:2 | 2 |
| 21 | Eibar | 2 | 0 | 1 | 1 | 1:2 | 1 |
| 22 | Alcorcon | 3 | 0 | 0 | 3 | 1:8 | 0 |