Villarreal Betting Tips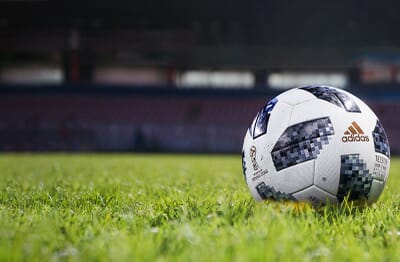 Villarreal betting tips are regularly made available at Sportsgambler.com, with the team nicknamed the Yellow Submarine and they play their Spanish football matches at El Madrigal which can produce a fierce atmosphere.
If you want Villarreal predictions and team news such as injury or suspension information, then we supply this and also use this data to provide a predicted line-up for their forthcoming matches along with confirmed line-ups and starting 11s.
Get the latest match odds when it comes to Villarreal and work out where the best betting value lies. There are lots of available markets and it sometimes pays to look away from the most popular ones.
Villarreal Free Bets & Bonuses
Villarreal Injuries
Type
Name
Position
Matches
Goals
Assists
Info
Expected Return
Samuel Chukwueze
M
0
0
0
Hip injury
Late September
Next Game: Mallorca vs Villarreal
1:

3.80

X:

3.10

2:

2.10
Bet Now!
T&Cs apply, Gamble Responsibly 18+
Villarreal Lineups
Confirmed Lineups
Predicted Lineups
Villarreal Squad
Manager: Unai Emery
Goalkeepers

1

Sergio Asenjo

13

Gerónimo Rulli

31

Iker Álvarez

35

Filip Jörgensen
Defenders

2

Mario Gaspar

3

Raul Albiol

4

P. F. Torres

8

Juan Foyth

12

P. Estupiñán

18

Alberto Moreno

22

Aissa Mandi

29

Martín Pascual

30

M. Angel Leal
Midfielders

5

Daniel Parejo

6

Etienne Capoue

10

Vicente Iborra

11

Samuel Chukwueze

14

Manu Trigueros

19

Francis Coquelin

20

Ruben Peña

23

Moi Gómez

24

Alfonso Pedraza

26

Antonio Pacheco

27

Ramiro Guerra
Forwards

7

Gerard Moreno

9

Paco Alcácer

15

A. D. Groeneveld

16

Boulaye Dia

17

Daniel Raba

21

Yéremi Pino

28

Nikita Iosifov
Villarreal Fixtures
Sunday 19 September
Best Odds
Wednesday 22 September
Sunday 26 September
Wednesday 29 September
Sunday 03 October
Villarreal Results
Tuesday 14 September
Champions League 22:00 Tue 14 Sep
22:00
INT Champions League
Sunday 29 August
La Liga 23:00 Sun 29 Aug
23:00
Spain La Liga
Atletico Madrid
2-2
Villarreal
Saturday 21 August
La Liga 20:30 Sat 21 Aug
20:30
Spain La Liga
Monday 16 August
La Liga 21:00 Mon 16 Aug
21:00
Spain La Liga
Wednesday 03 February
Copa del Rey 20:00 Wed 3 Feb
20:00
Spain Copa del Rey
La Liga 2021/2022
| # | Team | G | W | D | L | +/- | P |
| --- | --- | --- | --- | --- | --- | --- | --- |
| 1 | Atletico Madrid | 5 | 3 | 2 | 0 | 7:4 | 11 |
| 2 | Real Madrid | 4 | 3 | 1 | 0 | 13:6 | 10 |
| 3 | Valencia | 4 | 3 | 1 | 0 | 9:2 | 10 |
| 4 | Athletic Bilbao | 5 | 2 | 3 | 0 | 4:1 | 9 |
| 5 | Real Sociedad | 4 | 3 | 0 | 1 | 6:4 | 9 |
| 6 | Osasuna | 5 | 2 | 2 | 1 | 6:6 | 8 |
| 7 | Sevilla | 3 | 2 | 1 | 0 | 5:1 | 7 |
| 8 | Rayo Vallecano | 5 | 2 | 1 | 2 | 8:5 | 7 |
| 9 | Barcelona | 3 | 2 | 1 | 0 | 7:4 | 7 |
| 10 | Mallorca | 4 | 2 | 1 | 1 | 3:3 | 7 |
| 11 | Elche | 5 | 1 | 3 | 1 | 3:3 | 6 |
| 12 | Real Betis | 4 | 1 | 2 | 1 | 4:4 | 5 |
| 13 | Cadiz | 5 | 1 | 2 | 2 | 6:8 | 5 |
| 14 | Levante | 5 | 0 | 4 | 1 | 6:7 | 4 |
| 15 | Villarreal | 3 | 0 | 3 | 0 | 2:2 | 3 |
| 16 | Espanyol | 4 | 0 | 2 | 2 | 1:3 | 2 |
| 17 | Granada | 4 | 0 | 2 | 2 | 2:7 | 2 |
| 18 | Celta Vigo | 5 | 0 | 1 | 4 | 4:10 | 1 |
| 19 | Getafe | 5 | 0 | 0 | 5 | 1:8 | 0 |
| 20 | Alaves | 4 | 0 | 0 | 4 | 1:10 | 0 |
| # | Team | G | W | D | L | +/- | P |
| --- | --- | --- | --- | --- | --- | --- | --- |
| 1 | Rayo Vallecano | 2 | 2 | 0 | 0 | 7:0 | 6 |
| 2 | Valencia | 2 | 2 | 0 | 0 | 4:0 | 6 |
| 3 | Barcelona | 2 | 2 | 0 | 0 | 6:3 | 6 |
| 4 | Real Sociedad | 2 | 2 | 0 | 0 | 2:0 | 6 |
| 5 | Atletico Madrid | 3 | 1 | 2 | 0 | 3:2 | 5 |
| 6 | Athletic Bilbao | 2 | 1 | 1 | 0 | 3:1 | 4 |
| 7 | Mallorca | 2 | 1 | 1 | 0 | 2:1 | 4 |
| 8 | Real Madrid | 1 | 1 | 0 | 0 | 5:2 | 3 |
| 9 | Sevilla | 1 | 1 | 0 | 0 | 3:0 | 3 |
| 10 | Elche | 3 | 0 | 3 | 0 | 2:2 | 3 |
| 11 | Levante | 2 | 0 | 2 | 0 | 4:4 | 2 |
| 12 | Osasuna | 3 | 0 | 2 | 1 | 1:4 | 2 |
| 13 | Villarreal | 1 | 0 | 1 | 0 | 0:0 | 1 |
| 14 | Granada | 2 | 0 | 1 | 1 | 2:3 | 1 |
| 15 | Espanyol | 2 | 0 | 1 | 1 | 1:2 | 1 |
| 16 | Real Betis | 2 | 0 | 1 | 1 | 1:2 | 1 |
| 17 | Cadiz | 3 | 0 | 1 | 2 | 3:6 | 1 |
| 18 | Getafe | 2 | 0 | 0 | 2 | 0:2 | 0 |
| 19 | Celta Vigo | 3 | 0 | 0 | 3 | 2:5 | 0 |
| 20 | Alaves | 3 | 0 | 0 | 3 | 1:7 | 0 |