Cricket Betting Tips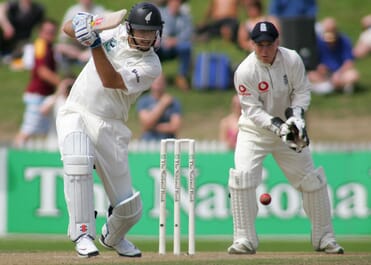 Cricket is one of the most traditional sports in several parts of the world, with countries such as England, India, New Zealand, Pakistan, South Africa and Australia putting a lot of focus on this sport.
There are different formats when it comes to cricket. The most original format is Test Match cricket, something that is played between two teams over a period of several days, although there are shorter formats of the game and that includes the emergence of Twenty20 cricket which is a faster-paced game popular for those wanting to place a bet.
Twenty20 cricket can be an international or club match where both teams have twenty overs to outscore their opponents. Bookmakers report that this is the most popular form of cricket from a betting perspective, with In-Play markets giving customers the chance to bet ball-by-ball on this sport.
How to bet on Cricket
Cricket betting is very much alive and kicking, especially in countries where the sport is played widely. In England and Wales, cricket bettors have the chance to bet on domestic matches where counties tend to compete against each other. The same applies in other countries although India has an increasing focus on the Indian Premier League which is Twenty20 cricket.
The same applies to the Twenty20 Big Bash which is a tournament played in Australia, with teams such as the Sydney Sixers, Brisbane Heat and Melbourne Stars playing against each other and there are usually a range of pre-match and In-Play betting markets for the action.
Many betting customers like to visit a bookmaker such as bet365 and place bets on international cricket, with Test Matches a regular feature in this sport and that includes The Ashes which features England playing against Australia over five Test Matches.
Test Match betting can take many forms. You can bet on a particular team to win a Test Match series, while there are also betting markets such as Series Score, Top Batsman, Top Wicket Taker along with a series of series match bets.
For the actual Test Matches themselves, there is then the chance to bet on Match Winner, Top Team Bowler and Innings Runs.
Why In-Play betting is great for cricket
Whether you're a fan of Test Match, One Day International or Twenty20 cricket, the great news is that In-Play betting opportunities galore are available. In-Play betting markets on cricket can relate to something simple such as match winner as well as the chance to bet on number of runs in the next over or even with the next ball.
The fast-paced action of In-Play betting is fantastic and it can often liven up a boring part of a Test Match, while many betting customers like to trade the odds and markets to work themselves into a profitable position.
The opportunity to cash out winnings means that you can trade from big odds to low odds depending on how your bet was working out.

More Cricket Hub Pages
Other Sports betting Tips