Horse Racing Betting Tips & Previews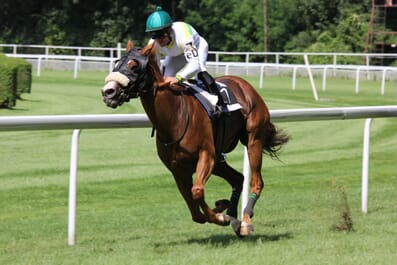 Horse racing is one of the most popular sports for betting purposes. Most people with an interest in horse racing will place bets on the races and the British season is largely split between National Hunt racing in the winter and spring compared to Flat racing in the summer and autumn.
Betting on horse racing is something that has been in place for centuries. The origins of horse racing often come from hunting, with monarchs from different countries enjoying the thrill of the hunt and also the chance to own horses that race against each other and betting has come about through this.
In the modern day, there are horse racing meetings taking place all over the world. In addition to the UK and Ireland, regions such as the United States of America, France, Scandinavia, South Africa, Australia and Hong Kong all have forms of horse racing where bets can be placed on the outcome of races.
How to bet on Flat horse racing
Flat racing takes place during the summer in most countries. There is more emphasis on speed and, as the name suggests, the horses compete on a flat track without any obstacles. Some of the most famous races in the UK are the five classics which are the 1000 Guineas, the 2000 Guineas, the Derby, the Oaks and the St Leger.
There are also famous race meetings such as Royal Ascot, Glorious Goodwood and you also have famous races further afield such as the Breeders' Cup in America and of course the Melbourne Cup in Australia. For these global race meeting events, some of the best horses in the world compete for large sums of prize money.
Betting on flat racing nearly always involves staking money on the winner of a particular race or races. A typical horse race meeting will feature six or seven races, with customers able to bet on the outcome of each race and there are a number of different bet types available to choose from.
You can opt to bet on a horse each-way with many bookmakers which gives you a chance of winning money if your selection is second or third. You can also bet a forecast which involves predicting the horses to finish first and second in a particular race. You can even place a multiple bet such as a yankee or an accumulator for bigger potential winnings.
How to bet on National Hunt racing
Betting on National Hunt racing is a popular pastime, especially with customers who like to place wagers on races where the horses usually have to jump over obstacles as they race around a track. Typically, National Hunt races are either competed over fences or hurdles, with the former being higher and more difficult to overcome.
The most famous steeplechase in the world is the Grand National, a race which takes place at Aintree and involves forty horses competing over a devilish track which features famous fences such as Foinavon, The Chair and Becher's Brook.
There are also other big National Hunt race meetings in the UK such as the Cheltenham Festival and the King George meeting which takes place on Boxing Day.
National Hunt race betting is similar to Flat racing in the sense that you bet on a horse to win a particular race. Each horse is given a price by the bookie and you then stake a nominal amount on your selection along with whether you are backing to win or each-way.
Watch live streaming of horse racing
Some bookmakers such as bet365 will offer free live streaming to customers that want to watch a particular horse race. It usually involves the customer needing to place a bet on the race in question which then gives you live access to the race so you can watch from start to finish.
Sometimes there is the opportunity to bet In-Play on the races although the odds can change quickly and there is often a time delay with the placement of bets. Nevertheless, it's a great way to bet on horse racing if you're able to judge the pace of a race and which horses are travelling best.
Many bookmakers will offer promotions for horse racing bets, with extra bonuses available should you bet on a winning multiple bet such as a Yankee or a Lucky 15. You can often get Best Odds Guaranteed where you can take a price about a particular horse and get the starting price should this be bigger.

More Horse Racing Hub Pages
Other Sports betting Tips