Angers Betting Tips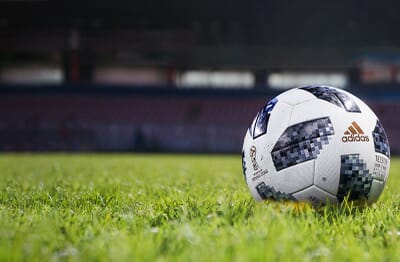 Angers Sporting Club de l'Ouest are also known as Le SCO and the team play in a recognised black-and-white kit, while this is a team who operate at Stade Raymond Kopa when they're at home.
If you're looking for free Angers betting tips, then our writers at Sportsgambler.com will provide in-depth French picks that they recommend and you can choose to follow in their footsteps and hopefully land a winning bet.
We're keen to provide our readers with as much information as possible and that includes Angers betting tips and team news where you can find out the injuries and suspensions that are affecting this club. You can also get lineup information and confirmed starting 11s.
Angers Free Bets & Bonuses
Angers Injuries
Type
Name
Position
Matches
Goals
Assists
Info
Expected Return
Abdoulaye Bamba
D
0
0
0
Knee injury
Late October
Zinedine Ould Khaled
M
0
0
0
Thigh injury
Mid November
Next Game: Saint-Etienne vs Angers
1:

2.62

X:

3.30

2:

2.70
Bet Now!
T&Cs apply, Gamble Responsibly 18+
Angers Lineups
Confirmed Lineups
Predicted Lineups
Angers Squad
Manager: Gérald Baticle
Goalkeepers

1

Paul Bernardoni

30

Danijel Petkovic
Defenders

3

S. Doumbia

4

Mateo Pavlovic

6

Enzo Ebosse

8

Ismael Traore

20

Kevin Boma

24

Romain Thomas

25

Abdoulaye Bamba

29

Vincent Manceau

33

Ismaël Dramé

0

Oussama Falouh
Midfielders

5

Thomas Mangani

10

Angelo Fulgini

12

Z. Ould Khaled

13

Sofiane Boufal

15

Pierrick Capelle

23

Antonin Bobichon

26

Waniss Taïbi

27

M. Pereira Lage

33

Kevin Mouanga

0

Batista Mendy

0

Azzedine Ounahi
Forwards

11

Jimmy Cabot

17

Noah Fatar

19

Stephane Bahoken

21

Mohamed Ali Cho

22

Sada Thioub

28

Farid El Melali

0

Casimir Ninga

0

Thomas Touré

0

Kevin Bemanga
Angers Fixtures
Friday 22 October
Best Odds
Sunday 31 October
Sunday 07 November
Sunday 21 November
Sunday 28 November
Angers Results
Friday 15 October
Ligue 1 22:00 Fri 15 Oct
22:00
France Ligue 1
Sunday 03 October
Ligue 1 16:00 Sun 3 Oct
16:00
France Ligue 1
Sunday 26 September
Ligue 1 16:00 Sun 26 Sep
16:00
France Ligue 1
Wednesday 22 September
Ligue 1 22:00 Wed 22 Sep
22:00
France Ligue 1
Sunday 19 September
Ligue 1 16:00 Sun 19 Sep
16:00
France Ligue 1
Ligue 1 2021/2022
| # | Team | G | W | D | L | +/- | P |
| --- | --- | --- | --- | --- | --- | --- | --- |
| 1 | PSG | 10 | 9 | 0 | 1 | 24:10 | 27 |
| 2 | Lens | 10 | 5 | 3 | 2 | 16:11 | 18 |
| 3 | Marseille | 9 | 5 | 2 | 2 | 18:11 | 17 |
| 4 | Nice | 9 | 5 | 2 | 2 | 17:5 | 16 |
| 5 | Angers | 10 | 4 | 4 | 2 | 15:11 | 16 |
| 6 | Lyon | 10 | 4 | 4 | 2 | 16:13 | 16 |
| 7 | Rennes | 10 | 4 | 3 | 3 | 15:9 | 15 |
| 8 | Strasbourg | 10 | 4 | 2 | 4 | 18:15 | 14 |
| 9 | Nantes | 10 | 4 | 2 | 4 | 14:11 | 14 |
| 10 | Monaco | 10 | 4 | 2 | 4 | 14:13 | 14 |
| 11 | Lille | 10 | 4 | 2 | 4 | 13:15 | 14 |
| 12 | Lorient | 10 | 3 | 5 | 2 | 11:13 | 14 |
| 13 | Montpellier | 10 | 3 | 4 | 3 | 17:16 | 13 |
| 14 | Clermont Foot | 10 | 3 | 4 | 3 | 13:20 | 13 |
| 15 | Reims | 10 | 2 | 5 | 3 | 11:12 | 11 |
| 16 | Troyes | 10 | 2 | 3 | 5 | 9:14 | 9 |
| 17 | Bordeaux | 10 | 1 | 5 | 4 | 12:21 | 8 |
| 18 | Metz | 10 | 1 | 3 | 6 | 11:22 | 6 |
| 19 | Brest | 10 | 0 | 5 | 5 | 11:19 | 5 |
| 20 | Saint-Etienne | 10 | 0 | 4 | 6 | 9:23 | 4 |
| # | Team | G | W | D | L | +/- | P |
| --- | --- | --- | --- | --- | --- | --- | --- |
| 1 | PSG | 5 | 5 | 0 | 0 | 14:4 | 15 |
| 2 | Lyon | 6 | 3 | 3 | 0 | 13:7 | 12 |
| 3 | Montpellier | 6 | 3 | 2 | 1 | 12:8 | 11 |
| 4 | Rennes | 5 | 3 | 1 | 1 | 10:3 | 10 |
| 5 | Strasbourg | 6 | 3 | 1 | 2 | 13:7 | 10 |
| 6 | Marseille | 5 | 3 | 1 | 1 | 13:7 | 10 |
| 7 | Angers | 5 | 3 | 1 | 1 | 9:6 | 10 |
| 8 | Lorient | 4 | 3 | 1 | 0 | 5:2 | 10 |
| 9 | Nantes | 5 | 3 | 0 | 2 | 7:4 | 9 |
| 10 | Lille | 4 | 3 | 0 | 1 | 6:6 | 9 |
| 11 | Nice | 4 | 2 | 2 | 0 | 8:3 | 8 |
| 12 | Lens | 5 | 2 | 2 | 1 | 7:5 | 8 |
| 13 | Clermont Foot | 5 | 2 | 2 | 1 | 7:6 | 8 |
| 14 | Monaco | 5 | 2 | 1 | 2 | 7:6 | 7 |
| 15 | Reims | 4 | 1 | 2 | 1 | 6:6 | 5 |
| 16 | Troyes | 5 | 1 | 2 | 2 | 5:6 | 5 |
| 17 | Brest | 5 | 0 | 3 | 2 | 6:9 | 3 |
| 18 | Bordeaux | 5 | 0 | 3 | 2 | 5:8 | 3 |
| 19 | Saint-Etienne | 5 | 0 | 3 | 2 | 4:8 | 3 |
| 20 | Metz | 5 | 0 | 2 | 3 | 5:11 | 2 |