Marseille Betting Tips & Predictions
Marseille Betting Tips & Predictions
Country:

France
League:
Ligue 1
Website:
www.om.net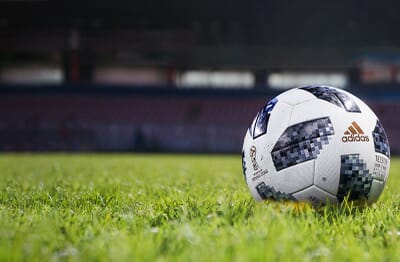 Olympique de Marseille were founded in 1899 and they play at the Stade Velodrome, with the ground holding over 67,000 supporters and they are also known as OM or simply Marseille. They are a decorated Ligue 1 team who have been successful on a domestic and European front.
If you want Marseille betting tips, you have come to the right place. Our team follow Ligue 1 football on a weekly basis, with Marseille's latest match getting an in-depth preview and we provide some insights as to what might happen in the game.
Grab the latest French football team news to understand how Marseille are looking for key players ahead of their next match against their opponents.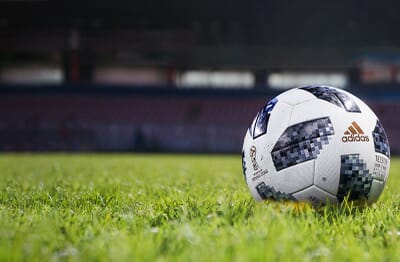 The Best Free Marseille Betting Tips
Marseille are in action on a weekly basis and our aim is to provide you with winning betting tips when it comes to Ligue 1 football. We do this by studying the latest form and stats before coming up with recommendations based on our research. We will outline the bookmaker, the betting market and the strength of our tip using a five-star rating. Sometimes we will have a strong view and will therefore recommend a maximum bet.
Marseille Odds & Prices
Marseille betting markets are added several days before their next match. There are all sorts of opportunities. You can bet on the standard markets along with Asian Handicap lines and there are also player-related and goal-related markets where you can try and pick out an angle where you think a profit can be landed. Alternatively, you might add Marseille to an accumulator or build your own bet featuring OM.
Marseille Latest Team News
With Marseille having a big squad, it's important to get the full lowdown on which players are available for selection and which are currently injured. Sometimes Olympique will be missing many key members of personnel and that can lead to their betting odds drifting for the latest match. Be sure to check out the Predicted Lineups where we try to arrive at a Starting 11 and then we'll produce a confirmed team closer to kick-off.
The Marseille First Team Players
Marseille have a huge squad of players and you can scroll through the full list of personnel that are currently available for selection. As you can see, the players are ordered according to position and it's great to be able to run through this page following a transfer window. There is generally a mix of experienced players along with promoted players from the Marseille academy.
Can Marseille Win the Ligue 1 Title?
When the Ligue 1 season finishes, another one is just a few weeks away! The bookmakers are generally pretty quick when it comes to pricing up some antepost markets on the new campaign and you should quickly be able to locate Marseille on the various lists whether you are betting on the Ligue 1 winner or Top Four finish. The latest markets are subject to change when the first round of matches take place and the odds change all the time.
Latest Marseille Injury News
Marseille are a club who have to endure difficult moments throughout the season, with certain players getting injured and it's not uncommon to have upwards of ten injuries or more at various moments. It's important to understand the injury situation at each Ligue 1 outfit before placing bets, with a clean bill of health giving a certain team a much stronger chance of winning their respective game.
Bet on Marseille in the Champions League or Europa League
Marseille compete hard in the Champions League or Europa League every season, with Olympique de Marseille wanting to challenge for major honours across the continent. Whichever competition OM are participating in, the bookmakers will create over one hundred pre-match betting markets and there will also be several In-Play opportunities on the game. Live betting markets are constantly changing and they're an exciting way to wager.
Enjoy Marseille Coupe de France Betting Markets
Marseille have hit double figures when it comes to their success in the Coupe de France and this is clearly a competition that OM take seriously on an annual basis. It might be that the manager fields a weakened team when when it comes to the opening rounds of the competition, although there's always the chance to wager on the French side and the odds will change on a frequent basis according to the team news coming in.
Marseille Lineups & Starting 11s
When it comes to betting on Ligue 1 football, it's important to know the latest team news and we are happy to provide it. We will give our readers the details of which players are injured and there will also be information on their length of absence from the team. With the data we accrue, we will also showcase the likely Starting Lineup which will be confirmed closer to kick-off along with the formations and substitute information.
Bet on the Next Marseille Manager
Next Manager betting markets are fairly common when it comes to the leading European clubs. There are regularly high-profile teams who are searching for a new manager and sometimes the bookmakers will price up a next manager market even if the position is currently filled. Marseille managers often come and go, with odds sometimes available on who the next candidate will be.
Bet on Marseille Top Scorer & Golden Boot
When Marseille have completed their transfer business during the summer, it's not unusual to find a bookmaker offering Marseille top scorer betting. Sometimes there are two or three strikers available at similar odds and it's down to a customer working out which player is likely to bag the most goals for the French side.
Marseille League Standings
Scan through the latest Ligue 1 standings at Sportsgambler.com and you can find where Marseille are located along with the other teams in the top division of French football. You can inspect the league table and work out the difference between the team's home and away form which can often be in stark contrast. By studying where OM are situated in the league standings along with their opponents' form, this will help you to place advanced bets on the action.
Upcoming Marseille Matches
Check out the latest fixture list for Olympique Marseille and you will then know their upcoming opponents home and away. Sometimes Marseille have to chop and change between domestic and European football fixtures, with games taking place every few days. A busy schedule might see the manager chop and change the team and betting customers need to bear this in mind. The bookmakers will also have to take this into account with their prices.
Marseille Accumulator Betting Tips
Should you really fancy Marseille to win their next Ligue 1 or Champions League match, there's the option to look at ways to back them. That might include backing them on the Full-Time Result market or alternatively you could add them to an accumulator featuring other teams. The advantage of the latter is that their odds can be combined with other teams for a big return.
Ligue 1 & Marseille Previews
Marseille are one of the biggest teams in France and we like to cover them in-depth whenever possible. That includes a detailed preview of games involving OM where we look at their latest performances and see how they measure up against the other teams in the same division. The tips and recommendations often come with the content and we explain the reason why we are backing these selections and the bookmaker markets to use.