Lille Betting Tips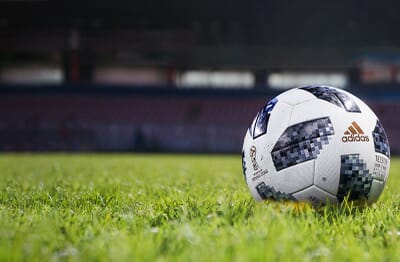 Lille OSC are one of the most famous French football clubs and they've regularly been involved in European competition throughout their history. It's no surprise that you can get free Lille betting tips and picks when you visit Sportsgambler.com as we look at the odds for the next match on the horizon.
The club are nicknamed Les Dogues and they were founded in 1944, with the team playing in a red-and-blue kit and operating at the Stade Pierre-Mauroy.
Lille betting tips with predicted lineups are available for each game thanks to our injury pages which highlight the players who are missing, with confirmed teams published just before kick-off.
Lille Free Bets & Bonuses
Lille Injuries
Type
Name
Position
Matches
Goals
Assists
Info
Expected Return
Sven Botman
D
8
1
0
Groin injury
Early November
Léo Jardim
G
2
0
0
Neck injury
Late October
Next Game: Lille vs Brest
1:

1.57

X:

4.20

2:

5.50
Bet Now!
T&Cs apply, Gamble Responsibly 18+
Lille Lineups
Confirmed Lineups
Predicted Lineups
Lille Squad
Manager: Jocelyn Gourvennec
Goalkeepers

1

Orestis Karnezis

0

Adam Jakubech

0

Léo Jardim
Defenders

2

Zeki Celik

3

Tiago Djaló

5

Sven Botman

6

Jose Fonte

26

Jeremy Pied

28

Reinildo Mandava

29

Domagoj Bradaric

34

I. Bouleghcha

35

Nassim Innocenti

0

Maxime Wackers
Midfielders

8

Xeka

12

Yusuf Yazici

15

Eugenio Pizzuto

18

Renato Sanches

21

Benjamin Andre

33

Rocco Ascone

0

Angel Gomes

0

Ferhat Cogalan

0

Arton Zekaj

0

Show

0

Cheikh Niasse

0

Mustafa Kapi
Forwards

7

Jonathan Bamba

9

Jonathan David

10

Jonathan Ikoné

11

Luiz Araujo

17

Burak Yilmaz

19

Isaac Lihadji

22

Timothy Weah

34

José Bica

0

M. Simbakoli

0

Fadiga Ouattara
Lille Fixtures
Saturday 23 October
Best Odds
Friday 29 October
Tuesday 02 November
Sunday 07 November
Sunday 21 November
Lille Results
Saturday 16 October
Ligue 1 18:00 Sat 16 Oct
18:00
France Ligue 1
Sunday 03 October
Ligue 1 18:00 Sun 3 Oct
18:00
France Ligue 1
Wednesday 29 September
Champions League 22:00 Wed 29 Sep
22:00
INT Champions League
Red Bull Salzburg
0-0
Lille
Saturday 25 September
Ligue 1 20:00 Sat 25 Sep
20:00
France Ligue 1
Wednesday 22 September
Ligue 1 20:00 Wed 22 Sep
20:00
France Ligue 1
Ligue 1 2021/2022
| # | Team | G | W | D | L | +/- | P |
| --- | --- | --- | --- | --- | --- | --- | --- |
| 1 | PSG | 10 | 9 | 0 | 1 | 24:10 | 27 |
| 2 | Lens | 10 | 5 | 3 | 2 | 16:11 | 18 |
| 3 | Marseille | 9 | 5 | 2 | 2 | 18:11 | 17 |
| 4 | Nice | 9 | 5 | 2 | 2 | 17:5 | 16 |
| 5 | Angers | 10 | 4 | 4 | 2 | 15:11 | 16 |
| 6 | Lyon | 10 | 4 | 4 | 2 | 16:13 | 16 |
| 7 | Rennes | 10 | 4 | 3 | 3 | 15:9 | 15 |
| 8 | Strasbourg | 10 | 4 | 2 | 4 | 18:15 | 14 |
| 9 | Nantes | 10 | 4 | 2 | 4 | 14:11 | 14 |
| 10 | Monaco | 10 | 4 | 2 | 4 | 14:13 | 14 |
| 11 | Lille | 10 | 4 | 2 | 4 | 13:15 | 14 |
| 12 | Lorient | 10 | 3 | 5 | 2 | 11:13 | 14 |
| 13 | Montpellier | 10 | 3 | 4 | 3 | 17:16 | 13 |
| 14 | Clermont Foot | 10 | 3 | 4 | 3 | 13:20 | 13 |
| 15 | Reims | 10 | 2 | 5 | 3 | 11:12 | 11 |
| 16 | Troyes | 10 | 2 | 3 | 5 | 9:14 | 9 |
| 17 | Bordeaux | 10 | 1 | 5 | 4 | 12:21 | 8 |
| 18 | Metz | 10 | 1 | 3 | 6 | 11:22 | 6 |
| 19 | Brest | 10 | 0 | 5 | 5 | 11:19 | 5 |
| 20 | Saint-Etienne | 10 | 0 | 4 | 6 | 9:23 | 4 |
| # | Team | G | W | D | L | +/- | P |
| --- | --- | --- | --- | --- | --- | --- | --- |
| 1 | PSG | 5 | 5 | 0 | 0 | 14:4 | 15 |
| 2 | Lyon | 6 | 3 | 3 | 0 | 13:7 | 12 |
| 3 | Montpellier | 6 | 3 | 2 | 1 | 12:8 | 11 |
| 4 | Rennes | 5 | 3 | 1 | 1 | 10:3 | 10 |
| 5 | Strasbourg | 6 | 3 | 1 | 2 | 13:7 | 10 |
| 6 | Marseille | 5 | 3 | 1 | 1 | 13:7 | 10 |
| 7 | Angers | 5 | 3 | 1 | 1 | 9:6 | 10 |
| 8 | Lorient | 4 | 3 | 1 | 0 | 5:2 | 10 |
| 9 | Nantes | 5 | 3 | 0 | 2 | 7:4 | 9 |
| 10 | Lille | 4 | 3 | 0 | 1 | 6:6 | 9 |
| 11 | Nice | 4 | 2 | 2 | 0 | 8:3 | 8 |
| 12 | Lens | 5 | 2 | 2 | 1 | 7:5 | 8 |
| 13 | Clermont Foot | 5 | 2 | 2 | 1 | 7:6 | 8 |
| 14 | Monaco | 5 | 2 | 1 | 2 | 7:6 | 7 |
| 15 | Reims | 4 | 1 | 2 | 1 | 6:6 | 5 |
| 16 | Troyes | 5 | 1 | 2 | 2 | 5:6 | 5 |
| 17 | Brest | 5 | 0 | 3 | 2 | 6:9 | 3 |
| 18 | Bordeaux | 5 | 0 | 3 | 2 | 5:8 | 3 |
| 19 | Saint-Etienne | 5 | 0 | 3 | 2 | 4:8 | 3 |
| 20 | Metz | 5 | 0 | 2 | 3 | 5:11 | 2 |