Monaco Betting Tips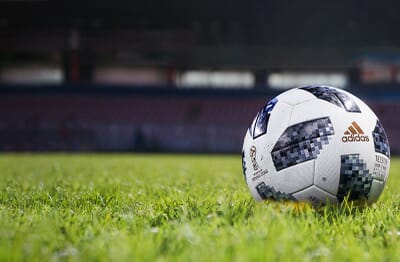 AS Monaco FC are nicknamed Les Rouges et Blancs on the basis that they play in a red-and-white kit, with the team playing their home matches at Stade Louis II, having been established in 1924. Monaco betting tips and picks are provided by Sportsgambler.com on a regular basis.
You can access free Monaco betting tips and odds at the website, with our writers keen to highlight where the value lies and we also have injury updates at the site so you can understand the number of players who are missing with various ailments.
The team news is available in the lead-up to kick-off and that also includes predicted and confirmed lineup information.
Monaco Free Bets & Bonuses
Monaco Injuries
Type
Name
Position
Matches
Goals
Assists
Info
Expected Return
Benjamin Lecomte
G
0
0
0
Muscle injury
Early August
Guillermo Maripán
D
0
0
0
Leg injury
Mid July
Jorge
D
0
0
0
ACL injury
Mid August
World's Favourite Betting Company
Bet Now!
T&Cs apply, Gamble Responsibly 18+
Monaco Lineups
Confirmed Lineups
Predicted Lineups
Monaco Squad
Manager: Niko Kovač
Goalkeepers

1

Radoslaw Majecki

30

Vito Mannone

40

Benjamin Lecomte

0

Alexander Nubel

0

Yann Lienard
Defenders

12

Caio Henrique

20

Axel Disasi

26

Ruben Aguilar

29

Djibril Sidibe

32

B. Badiashile

34

C. Matsima

0

Julien Serrano

0

Giulian Biancone

0

Jorge

0

Antonio Barreca

0

Jean Marcelin

0

S. Pavlovic
Midfielders

4

Cesc Fàbregas

8

A. Tchouameni

22

Youssouf Fofana

36

Eliot Matazo

37

Sofiane Diop

38

Enzo Millot

39

Y. A. Bennasser

0

Pele

0

J. Aholou

0

Ismail Jakobs
Forwards

10

Stevan Jovetic

11

Gelson Martins

13

Willem Geubbels

19

Pietro Pellegri

27

Krepin Diatta

33

V. Decarpentrie

0

Henry Onyekuru

0

Wilson Isidor

0

Gobe Gouano

0

A. Bongiovanni

0

Anthony Musaba
Monaco Fixtures
Friday 06 August
Best Odds
Sunday 15 August
Sunday 22 August
Sunday 29 August
Sunday 12 September
Ligue 1 2021/2022
| # | Team | G | W | D | L | +/- | P |
| --- | --- | --- | --- | --- | --- | --- | --- |
| 1 | Angers | 0 | 0 | 0 | 0 | 0:0 | 0 |
| 2 | Bordeaux | 0 | 0 | 0 | 0 | 0:0 | 0 |
| 3 | Brest | 0 | 0 | 0 | 0 | 0:0 | 0 |
| 4 | Clermont Foot | 0 | 0 | 0 | 0 | 0:0 | 0 |
| 5 | Lens | 0 | 0 | 0 | 0 | 0:0 | 0 |
| 6 | Lille | 0 | 0 | 0 | 0 | 0:0 | 0 |
| 7 | Lorient | 0 | 0 | 0 | 0 | 0:0 | 0 |
| 8 | Lyon | 0 | 0 | 0 | 0 | 0:0 | 0 |
| 9 | Marseille | 0 | 0 | 0 | 0 | 0:0 | 0 |
| 10 | Metz | 0 | 0 | 0 | 0 | 0:0 | 0 |
| 11 | Monaco | 0 | 0 | 0 | 0 | 0:0 | 0 |
| 12 | Montpellier | 0 | 0 | 0 | 0 | 0:0 | 0 |
| 13 | Nantes | 0 | 0 | 0 | 0 | 0:0 | 0 |
| 14 | Nice | 0 | 0 | 0 | 0 | 0:0 | 0 |
| 15 | Paris Saint Germain | 0 | 0 | 0 | 0 | 0:0 | 0 |
| 16 | Reims | 0 | 0 | 0 | 0 | 0:0 | 0 |
| 17 | Rennes | 0 | 0 | 0 | 0 | 0:0 | 0 |
| 18 | Saint Etienne | 0 | 0 | 0 | 0 | 0:0 | 0 |
| 19 | Strasbourg | 0 | 0 | 0 | 0 | 0:0 | 0 |
| 20 | Troyes | 0 | 0 | 0 | 0 | 0:0 | 0 |