Nantes Betting Tips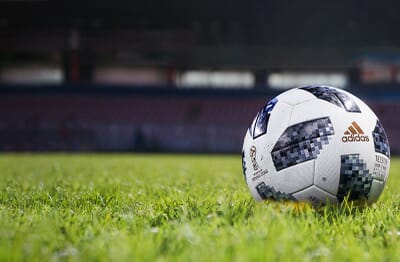 Football Club de Nantes were established in 1943 and they are known as La Maison Jaune which means the yellow house and the team play in a predominantly yellow kit which makes them instantly recognisable.
If you want to get the most in-depth Nantes betting tips, then we work hard to provide free Nantes betting tips. We look at the latest markets and odds to understand where the value lies before proceeding with information and advice to help our readers.
You can get confirmed lineups as part of our team news package, with predicted elevens preceding this and there is plenty of data when it comes to the injuries and suspensions.
Nantes Free Bets & Bonuses
Nantes Injuries
Type
Name
Position
Matches
Goals
Assists
Info
Expected Return
Quentin Merlin
F
0
0
0
Ankle injury
Late October
Willem Geubbels
F
2
0
0
Muscle injury
Late October
Next Game: Nantes vs Clermont Foot
1:

2.10

X:

3.50

2:

3.25
Bet Now!
T&Cs apply, Gamble Responsibly 18+
Nantes Lineups
Confirmed Lineups
Predicted Lineups
Nantes Squad
Manager: Antoine Kombouaré
Goalkeepers

1

Alban Lafont

30

Denis Petric

40

Charly Jan

0

Nassim Badri

0

Remy Descamps
Defenders

2

Fabio da Silva

3

Andrei Girotto

4

Nicolas Pallois

12

Dennis Appiah

14

Charles Traore

21

J. Castelletto

24

S. Corchia

33

Anthony Walongwa

33

Abdoulaye Sylla

0

Molla Wague

0

Wesley Moustache
Midfielders

5

Pedro Chirivella

10

Ludovic Blas

11

Marcus Coco

17

Anthony Limbombe

32

Kader Bamba

0

S. Moutoussamy

0

Wylan Cyprien
Forwards

6

R. Pereira De

7

Kalifa Coulibaly

20

J. K. Augustin

22

Bridge Ndilu

23

R. Kolo Muani

27

Moses Simon

28

Renaud Emond

34

Quentin Merlin
Nantes Fixtures
Saturday 23 October
Best Odds
Sunday 31 October
Sunday 07 November
Sunday 21 November
Sunday 28 November
Nantes Results
Sunday 17 October
Ligue 1 16:00 Sun 17 Oct
16:00
France Ligue 1
Sunday 03 October
Ligue 1 16:00 Sun 3 Oct
16:00
France Ligue 1
Sunday 26 September
Ligue 1 16:00 Sun 26 Sep
16:00
France Ligue 1
Wednesday 22 September
Ligue 1 20:00 Wed 22 Sep
20:00
France Ligue 1
Sunday 19 September
Ligue 1 16:00 Sun 19 Sep
16:00
France Ligue 1
Ligue 1 2021/2022
| # | Team | G | W | D | L | +/- | P |
| --- | --- | --- | --- | --- | --- | --- | --- |
| 1 | PSG | 10 | 9 | 0 | 1 | 24:10 | 27 |
| 2 | Lens | 10 | 5 | 3 | 2 | 16:11 | 18 |
| 3 | Marseille | 9 | 5 | 2 | 2 | 18:11 | 17 |
| 4 | Nice | 9 | 5 | 2 | 2 | 17:5 | 16 |
| 5 | Angers | 10 | 4 | 4 | 2 | 15:11 | 16 |
| 6 | Lyon | 10 | 4 | 4 | 2 | 16:13 | 16 |
| 7 | Rennes | 10 | 4 | 3 | 3 | 15:9 | 15 |
| 8 | Strasbourg | 10 | 4 | 2 | 4 | 18:15 | 14 |
| 9 | Nantes | 10 | 4 | 2 | 4 | 14:11 | 14 |
| 10 | Monaco | 10 | 4 | 2 | 4 | 14:13 | 14 |
| 11 | Lille | 10 | 4 | 2 | 4 | 13:15 | 14 |
| 12 | Lorient | 10 | 3 | 5 | 2 | 11:13 | 14 |
| 13 | Montpellier | 10 | 3 | 4 | 3 | 17:16 | 13 |
| 14 | Clermont Foot | 10 | 3 | 4 | 3 | 13:20 | 13 |
| 15 | Reims | 10 | 2 | 5 | 3 | 11:12 | 11 |
| 16 | Troyes | 10 | 2 | 3 | 5 | 9:14 | 9 |
| 17 | Bordeaux | 10 | 1 | 5 | 4 | 12:21 | 8 |
| 18 | Metz | 10 | 1 | 3 | 6 | 11:22 | 6 |
| 19 | Brest | 10 | 0 | 5 | 5 | 11:19 | 5 |
| 20 | Saint-Etienne | 10 | 0 | 4 | 6 | 9:23 | 4 |
| # | Team | G | W | D | L | +/- | P |
| --- | --- | --- | --- | --- | --- | --- | --- |
| 1 | PSG | 5 | 5 | 0 | 0 | 14:4 | 15 |
| 2 | Lyon | 6 | 3 | 3 | 0 | 13:7 | 12 |
| 3 | Montpellier | 6 | 3 | 2 | 1 | 12:8 | 11 |
| 4 | Rennes | 5 | 3 | 1 | 1 | 10:3 | 10 |
| 5 | Strasbourg | 6 | 3 | 1 | 2 | 13:7 | 10 |
| 6 | Marseille | 5 | 3 | 1 | 1 | 13:7 | 10 |
| 7 | Angers | 5 | 3 | 1 | 1 | 9:6 | 10 |
| 8 | Lorient | 4 | 3 | 1 | 0 | 5:2 | 10 |
| 9 | Nantes | 5 | 3 | 0 | 2 | 7:4 | 9 |
| 10 | Lille | 4 | 3 | 0 | 1 | 6:6 | 9 |
| 11 | Nice | 4 | 2 | 2 | 0 | 8:3 | 8 |
| 12 | Lens | 5 | 2 | 2 | 1 | 7:5 | 8 |
| 13 | Clermont Foot | 5 | 2 | 2 | 1 | 7:6 | 8 |
| 14 | Monaco | 5 | 2 | 1 | 2 | 7:6 | 7 |
| 15 | Reims | 4 | 1 | 2 | 1 | 6:6 | 5 |
| 16 | Troyes | 5 | 1 | 2 | 2 | 5:6 | 5 |
| 17 | Brest | 5 | 0 | 3 | 2 | 6:9 | 3 |
| 18 | Bordeaux | 5 | 0 | 3 | 2 | 5:8 | 3 |
| 19 | Saint-Etienne | 5 | 0 | 3 | 2 | 4:8 | 3 |
| 20 | Metz | 5 | 0 | 2 | 3 | 5:11 | 2 |