Nice Betting Tips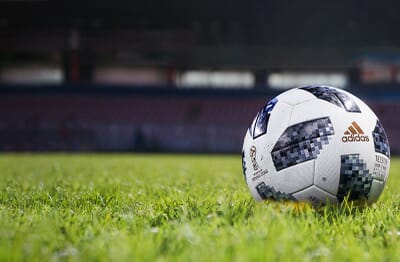 Olympique Gymnaste Club de Nice are one of the oldest and traditional football clubs in France, with the team first playing matches in 1904 and they have a proud history which has seen them win the Ligue 1 championship on several occasions.
It's only natural that Sportsgambler.com provide Nice betting tips based on the latest odds that are created by the bookmakers. We look at the prices where we feel an edge can be gained over the bookie and our writers make Nice betting tips and suggestions to readers based on the available data.
We understand the importance of team news and that is why we present injury information for each of the clubs in France.
Nice Injuries
Type
Name
Position
Matches
Goals
Assists
Info
Expected Return
Robson Bambu
D
0
0
0
Ankle injury
Early November
Melvin Bard
D
7
0
1
Ankle injury
Late October
Justin Kluivert
F
4
1
1
Muscle injury
Late October
Next Game: Nice vs Lyon
1:

2.50

X:

3.40

2:

2.75
Bet Now!
T&Cs apply, Gamble Responsibly 18+
Nice Lineups
Confirmed Lineups
Predicted Lineups
Nice Squad
Manager: Christophe Galtier
Goalkeepers

16

Teddy Boulhendi

30

Yoann Cardinale

40

Walter Benitez

50

Jules Rolland
Defenders

3

Robson Bambu

4

Dante

5

Flavius Daniliuc

13

Hassane Kamara

20

Youcef Atal

23

Jordan Lotomba

33

Théo Pionnier

34

Antoine Mendy

36

Lorenzo Prso

38

Noah Cretier

0

J. Todibo

0

Melvin Bard

0

Armel Zohouri
Midfielders

6

M. Schneiderlin

10

A. C. Maurice

19

K. Thuram-Ulien

27

Alexis Trouillet

28

Hichem Boudaoui

35

Paul Wade

35

Soudeysse Kari

0

Mario Lemina

0

Ihsan Sacko

0

Pablo Rosario

0

Trazié Thomas
Forwards

9

Kasper Dolberg

11

Amine Gouiri

14

Dan Ndoye

33

Malik Sellouki

34

Ayodeji Sotona

0

Pedro Brazão

0

Justin Kluivert

0

Calvin Stengs

0

Evann Guessand

0

Lucas Da Cunha
Nice Fixtures
Sunday 24 October
Best Odds
Wednesday 27 October
Sunday 31 October
Sunday 07 November
Sunday 21 November
Nice Results
Sunday 17 October
Ligue 1 14:00 Sun 17 Oct
14:00
France Ligue 1
Saturday 02 October
Ligue 1 22:00 Sat 2 Oct
22:00
France Ligue 1
Saturday 25 September
Ligue 1 18:00 Sat 25 Sep
18:00
France Ligue 1
Wednesday 22 September
Ligue 1 22:00 Wed 22 Sep
22:00
France Ligue 1
Sunday 19 September
Ligue 1 14:00 Sun 19 Sep
14:00
France Ligue 1
Ligue 1 2021/2022
| # | Team | G | W | D | L | +/- | P |
| --- | --- | --- | --- | --- | --- | --- | --- |
| 1 | PSG | 10 | 9 | 0 | 1 | 24:10 | 27 |
| 2 | Lens | 10 | 5 | 3 | 2 | 16:11 | 18 |
| 3 | Marseille | 9 | 5 | 2 | 2 | 18:11 | 17 |
| 4 | Nice | 9 | 5 | 2 | 2 | 17:5 | 16 |
| 5 | Angers | 10 | 4 | 4 | 2 | 15:11 | 16 |
| 6 | Lyon | 10 | 4 | 4 | 2 | 16:13 | 16 |
| 7 | Rennes | 10 | 4 | 3 | 3 | 15:9 | 15 |
| 8 | Strasbourg | 10 | 4 | 2 | 4 | 18:15 | 14 |
| 9 | Nantes | 10 | 4 | 2 | 4 | 14:11 | 14 |
| 10 | Monaco | 10 | 4 | 2 | 4 | 14:13 | 14 |
| 11 | Lille | 10 | 4 | 2 | 4 | 13:15 | 14 |
| 12 | Lorient | 10 | 3 | 5 | 2 | 11:13 | 14 |
| 13 | Montpellier | 10 | 3 | 4 | 3 | 17:16 | 13 |
| 14 | Clermont Foot | 10 | 3 | 4 | 3 | 13:20 | 13 |
| 15 | Reims | 10 | 2 | 5 | 3 | 11:12 | 11 |
| 16 | Troyes | 10 | 2 | 3 | 5 | 9:14 | 9 |
| 17 | Bordeaux | 10 | 1 | 5 | 4 | 12:21 | 8 |
| 18 | Metz | 10 | 1 | 3 | 6 | 11:22 | 6 |
| 19 | Brest | 10 | 0 | 5 | 5 | 11:19 | 5 |
| 20 | Saint-Etienne | 10 | 0 | 4 | 6 | 9:23 | 4 |
| # | Team | G | W | D | L | +/- | P |
| --- | --- | --- | --- | --- | --- | --- | --- |
| 1 | PSG | 5 | 5 | 0 | 0 | 14:4 | 15 |
| 2 | Lyon | 6 | 3 | 3 | 0 | 13:7 | 12 |
| 3 | Montpellier | 6 | 3 | 2 | 1 | 12:8 | 11 |
| 4 | Rennes | 5 | 3 | 1 | 1 | 10:3 | 10 |
| 5 | Strasbourg | 6 | 3 | 1 | 2 | 13:7 | 10 |
| 6 | Marseille | 5 | 3 | 1 | 1 | 13:7 | 10 |
| 7 | Angers | 5 | 3 | 1 | 1 | 9:6 | 10 |
| 8 | Lorient | 4 | 3 | 1 | 0 | 5:2 | 10 |
| 9 | Nantes | 5 | 3 | 0 | 2 | 7:4 | 9 |
| 10 | Lille | 4 | 3 | 0 | 1 | 6:6 | 9 |
| 11 | Nice | 4 | 2 | 2 | 0 | 8:3 | 8 |
| 12 | Lens | 5 | 2 | 2 | 1 | 7:5 | 8 |
| 13 | Clermont Foot | 5 | 2 | 2 | 1 | 7:6 | 8 |
| 14 | Monaco | 5 | 2 | 1 | 2 | 7:6 | 7 |
| 15 | Reims | 4 | 1 | 2 | 1 | 6:6 | 5 |
| 16 | Troyes | 5 | 1 | 2 | 2 | 5:6 | 5 |
| 17 | Brest | 5 | 0 | 3 | 2 | 6:9 | 3 |
| 18 | Bordeaux | 5 | 0 | 3 | 2 | 5:8 | 3 |
| 19 | Saint-Etienne | 5 | 0 | 3 | 2 | 4:8 | 3 |
| 20 | Metz | 5 | 0 | 2 | 3 | 5:11 | 2 |