Reims Betting Tips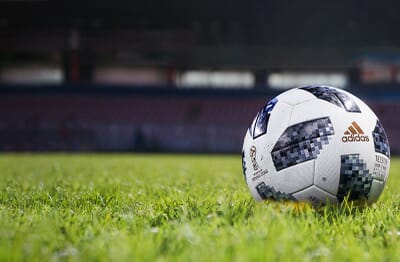 The team are also known as Stade de Reims and they are called Les rouges et blancs on account of the fact that they play in a red and white kit. The club were founded in 1931 and their ground is called the Stade Auguste-Delaune.
Our expert French football tipsters provide free Reims betting tips, with the odds highlighted according to where the biggest prices are available. The bookmakers often disagree over prices and we can showcase where the value lies when it comes to each match.
Get Reims betting tips and team news when you visit Sportsgambler.com thanks to the injury news, while predicted lineups help you to get an idea of the teams before they are confirmed.
Reims Free Bets & Bonuses
Reims Injuries
Type
Name
Position
Matches
Goals
Assists
Info
Expected Return
Hugo Ekitike
F
8
3
1
Straight red
1 Game
Thomas Foket
D
8
1
0
Calf Injury
Late October
Marshall Munetsi
M
7
1
0
Muscle injury
Late October
Mathieu Cafaro
M
3
0
0
Tendon injury
Late October
Fraser Hornby
M
0
0
0
Muscle injury
Late October
Arber Zeneli
M
0
0
0
ACL injury
Early May
Next Game: Reims vs Troyes
1:

2.15

X:

3.40

2:

3.50
Bet Now!
T&Cs apply, Gamble Responsibly 18+
Reims Lineups
Confirmed Lineups
Predicted Lineups
Reims Squad
Manager: Óscar García
Goalkeepers

1

P. Rajković

16

Yehvann Diouf

40

Louis Pelletier

40

Trey Vimalin

0

N. Penneteau
Defenders

2

Wout Faes

3

Ghislain Konan

5

Yunis Abdelhamid

32

Thomas Foket

33

Fodé Doucouré

35

Enzo Valentim

36

Moustapha Mbow

0

Sambou Sissoko

0

Andrew Gravillon
Midfielders

7

X. Chavalerin

10

Arber Zeneli

14

Valon Berisha

15

Marshall Munetsi

23

Moreto Cassamá

24

Mathieu Cafaro

25

Moussa Doumbia

34

Dion Lopy

35

Moise Sakava

0

Fraser Hornby

0

Ilan Kebbal
Forwards

9

Kaj Sierhuis

21

Nathanael Mbuku

27

El Bilal Touré

35

Alexis Flips

0

Anastasios Donis
Reims Fixtures
Sunday 24 October
Best Odds
Sunday 31 October
Sunday 07 November
Sunday 21 November
Sunday 28 November
Reims Results
Sunday 17 October
Ligue 1 16:00 Sun 17 Oct
16:00
France Ligue 1
Friday 01 October
Ligue 1 22:00 Fri 1 Oct
22:00
France Ligue 1
Sunday 26 September
Ligue 1 16:00 Sun 26 Sep
16:00
France Ligue 1
Wednesday 22 September
Ligue 1 20:00 Wed 22 Sep
20:00
France Ligue 1
Sunday 19 September
Ligue 1 16:00 Sun 19 Sep
16:00
France Ligue 1
Ligue 1 2021/2022
| # | Team | G | W | D | L | +/- | P |
| --- | --- | --- | --- | --- | --- | --- | --- |
| 1 | PSG | 10 | 9 | 0 | 1 | 24:10 | 27 |
| 2 | Lens | 10 | 5 | 3 | 2 | 16:11 | 18 |
| 3 | Marseille | 9 | 5 | 2 | 2 | 18:11 | 17 |
| 4 | Nice | 9 | 5 | 2 | 2 | 17:5 | 16 |
| 5 | Angers | 10 | 4 | 4 | 2 | 15:11 | 16 |
| 6 | Lyon | 10 | 4 | 4 | 2 | 16:13 | 16 |
| 7 | Rennes | 10 | 4 | 3 | 3 | 15:9 | 15 |
| 8 | Strasbourg | 10 | 4 | 2 | 4 | 18:15 | 14 |
| 9 | Nantes | 10 | 4 | 2 | 4 | 14:11 | 14 |
| 10 | Monaco | 10 | 4 | 2 | 4 | 14:13 | 14 |
| 11 | Lille | 10 | 4 | 2 | 4 | 13:15 | 14 |
| 12 | Lorient | 10 | 3 | 5 | 2 | 11:13 | 14 |
| 13 | Montpellier | 10 | 3 | 4 | 3 | 17:16 | 13 |
| 14 | Clermont Foot | 10 | 3 | 4 | 3 | 13:20 | 13 |
| 15 | Reims | 10 | 2 | 5 | 3 | 11:12 | 11 |
| 16 | Troyes | 10 | 2 | 3 | 5 | 9:14 | 9 |
| 17 | Bordeaux | 10 | 1 | 5 | 4 | 12:21 | 8 |
| 18 | Metz | 10 | 1 | 3 | 6 | 11:22 | 6 |
| 19 | Brest | 10 | 0 | 5 | 5 | 11:19 | 5 |
| 20 | Saint-Etienne | 10 | 0 | 4 | 6 | 9:23 | 4 |
| # | Team | G | W | D | L | +/- | P |
| --- | --- | --- | --- | --- | --- | --- | --- |
| 1 | PSG | 5 | 5 | 0 | 0 | 14:4 | 15 |
| 2 | Lyon | 6 | 3 | 3 | 0 | 13:7 | 12 |
| 3 | Montpellier | 6 | 3 | 2 | 1 | 12:8 | 11 |
| 4 | Rennes | 5 | 3 | 1 | 1 | 10:3 | 10 |
| 5 | Strasbourg | 6 | 3 | 1 | 2 | 13:7 | 10 |
| 6 | Marseille | 5 | 3 | 1 | 1 | 13:7 | 10 |
| 7 | Angers | 5 | 3 | 1 | 1 | 9:6 | 10 |
| 8 | Lorient | 4 | 3 | 1 | 0 | 5:2 | 10 |
| 9 | Nantes | 5 | 3 | 0 | 2 | 7:4 | 9 |
| 10 | Lille | 4 | 3 | 0 | 1 | 6:6 | 9 |
| 11 | Nice | 4 | 2 | 2 | 0 | 8:3 | 8 |
| 12 | Lens | 5 | 2 | 2 | 1 | 7:5 | 8 |
| 13 | Clermont Foot | 5 | 2 | 2 | 1 | 7:6 | 8 |
| 14 | Monaco | 5 | 2 | 1 | 2 | 7:6 | 7 |
| 15 | Reims | 4 | 1 | 2 | 1 | 6:6 | 5 |
| 16 | Troyes | 5 | 1 | 2 | 2 | 5:6 | 5 |
| 17 | Brest | 5 | 0 | 3 | 2 | 6:9 | 3 |
| 18 | Bordeaux | 5 | 0 | 3 | 2 | 5:8 | 3 |
| 19 | Saint-Etienne | 5 | 0 | 3 | 2 | 4:8 | 3 |
| 20 | Metz | 5 | 0 | 2 | 3 | 5:11 | 2 |