Rennes Betting Tips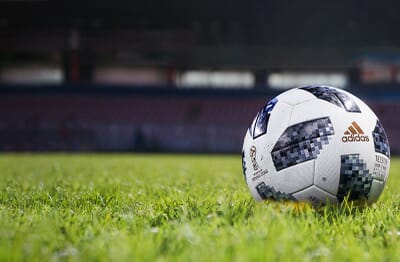 Stade Rennais F.C. are a huge French professional football club who have won the Coupe de France on a handful of occasions and this is a side who play at Roazhon Park in front of around 30,000 spectators every fortnight during the season.
Free Rennes betting tips and picks are available on a frequent basis when it comes to a team who play in a red and black football kit, with the club having been founded at the turn of the 20th century.
We love to cover this popular club in lots of ways and that includes the latest Rennes betting tips and team news where you can understand which players are available, along with the lineup information that gives you an insight into how the teams are likely to set up.
Rennes Free Bets & Bonuses
Rennes Injuries
Type
Name
Position
Matches
Goals
Assists
Info
Expected Return
Jérémy Doku
F
3
0
0
Knee injury
Early November
Jeremy Gelin
D
0
0
0
ACL injury
Early March
Next Game: Rennes vs Strasbourg
1:

1.75

X:

3.60

2:

4.75
Bet Now!
T&Cs apply, Gamble Responsibly 18+
Rennes Lineups
Confirmed Lineups
Predicted Lineups
Rennes Squad
Manager: Bruno Génésio
Goalkeepers

1

Romain Salin

16

Alfred Gomis

30

Pepe Bonet

40

Elias Damergy
Defenders

4

Gerzino Nyamsi

6

Nayef Aguerd

27

Hamari Traore

31

Adrien Truffert

36

Namakoro Diallo

38

Warmed Omari

0

Jeremy Gelin

0

Birger Meling

0

Loïc Badé

0

Lorenz Assignon
Midfielders

8

Clément Grenier

14

B. Bourigeaud

20

Flavien Tait

28

Jonas Martin

32

Andy Diouf

33

Lesley Ugochukwu

0

Rafik Guitane

0

H. El Mokeddem
Forwards

7

Martin Terrier

9

Sehrou Guirassy

18

Jérémy Doku

22

R. Del Castillo

0

Mbaye Niang

0

K. Sulemana

0

Matthis Abline
Rennes Fixtures
Sunday 24 October
Best Odds
Sunday 31 October
Sunday 07 November
Sunday 21 November
Sunday 28 November
Rennes Results
Sunday 17 October
Ligue 1 16:00 Sun 17 Oct
16:00
France Ligue 1
Sunday 03 October
Ligue 1 14:00 Sun 3 Oct
14:00
France Ligue 1
Sunday 26 September
Ligue 1 14:00 Sun 26 Sep
14:00
France Ligue 1
Wednesday 22 September
Ligue 1 20:00 Wed 22 Sep
20:00
France Ligue 1
Sunday 19 September
Ligue 1 18:00 Sun 19 Sep
18:00
France Ligue 1
Ligue 1 2021/2022
| # | Team | G | W | D | L | +/- | P |
| --- | --- | --- | --- | --- | --- | --- | --- |
| 1 | PSG | 10 | 9 | 0 | 1 | 24:10 | 27 |
| 2 | Lens | 10 | 5 | 3 | 2 | 16:11 | 18 |
| 3 | Marseille | 9 | 5 | 2 | 2 | 18:11 | 17 |
| 4 | Nice | 9 | 5 | 2 | 2 | 17:5 | 16 |
| 5 | Angers | 10 | 4 | 4 | 2 | 15:11 | 16 |
| 6 | Lyon | 10 | 4 | 4 | 2 | 16:13 | 16 |
| 7 | Rennes | 10 | 4 | 3 | 3 | 15:9 | 15 |
| 8 | Strasbourg | 10 | 4 | 2 | 4 | 18:15 | 14 |
| 9 | Nantes | 10 | 4 | 2 | 4 | 14:11 | 14 |
| 10 | Monaco | 10 | 4 | 2 | 4 | 14:13 | 14 |
| 11 | Lille | 10 | 4 | 2 | 4 | 13:15 | 14 |
| 12 | Lorient | 10 | 3 | 5 | 2 | 11:13 | 14 |
| 13 | Montpellier | 10 | 3 | 4 | 3 | 17:16 | 13 |
| 14 | Clermont Foot | 10 | 3 | 4 | 3 | 13:20 | 13 |
| 15 | Reims | 10 | 2 | 5 | 3 | 11:12 | 11 |
| 16 | Troyes | 10 | 2 | 3 | 5 | 9:14 | 9 |
| 17 | Bordeaux | 10 | 1 | 5 | 4 | 12:21 | 8 |
| 18 | Metz | 10 | 1 | 3 | 6 | 11:22 | 6 |
| 19 | Brest | 10 | 0 | 5 | 5 | 11:19 | 5 |
| 20 | Saint-Etienne | 10 | 0 | 4 | 6 | 9:23 | 4 |
| # | Team | G | W | D | L | +/- | P |
| --- | --- | --- | --- | --- | --- | --- | --- |
| 1 | PSG | 5 | 5 | 0 | 0 | 14:4 | 15 |
| 2 | Lyon | 6 | 3 | 3 | 0 | 13:7 | 12 |
| 3 | Montpellier | 6 | 3 | 2 | 1 | 12:8 | 11 |
| 4 | Rennes | 5 | 3 | 1 | 1 | 10:3 | 10 |
| 5 | Strasbourg | 6 | 3 | 1 | 2 | 13:7 | 10 |
| 6 | Marseille | 5 | 3 | 1 | 1 | 13:7 | 10 |
| 7 | Angers | 5 | 3 | 1 | 1 | 9:6 | 10 |
| 8 | Lorient | 4 | 3 | 1 | 0 | 5:2 | 10 |
| 9 | Nantes | 5 | 3 | 0 | 2 | 7:4 | 9 |
| 10 | Lille | 4 | 3 | 0 | 1 | 6:6 | 9 |
| 11 | Nice | 4 | 2 | 2 | 0 | 8:3 | 8 |
| 12 | Lens | 5 | 2 | 2 | 1 | 7:5 | 8 |
| 13 | Clermont Foot | 5 | 2 | 2 | 1 | 7:6 | 8 |
| 14 | Monaco | 5 | 2 | 1 | 2 | 7:6 | 7 |
| 15 | Reims | 4 | 1 | 2 | 1 | 6:6 | 5 |
| 16 | Troyes | 5 | 1 | 2 | 2 | 5:6 | 5 |
| 17 | Brest | 5 | 0 | 3 | 2 | 6:9 | 3 |
| 18 | Bordeaux | 5 | 0 | 3 | 2 | 5:8 | 3 |
| 19 | Saint-Etienne | 5 | 0 | 3 | 2 | 4:8 | 3 |
| 20 | Metz | 5 | 0 | 2 | 3 | 5:11 | 2 |