Saint-Etienne Betting Tips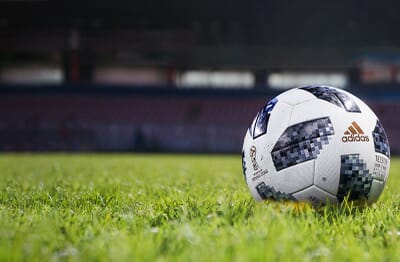 Saint-Etienne are an iconic French football team who play in a green-and-white kit. As a result, the side are known as Les Verts and they have been a long-established club after forming in 1919.
Saint-Etienne betting tips are available throughout the football season which tends to run between August and May, with the club playing their home matches at the Stade Geoffroy-Guichard and this is one of the biggest grounds considering the capacity is over 40,000.
You can get free Saint-Etienne betting tips and team news at Sportsgambler.com and that includes injury information which help us create predicted lineups for each of their games. Confirmed elevens are also available as soon as they're announced by each manager.
Saint-Etienne Free Bets & Bonuses
Saint-Etienne Injuries
Type
Name
Position
Matches
Goals
Assists
Info
Expected Return
Zaydou Youssouf
F
6
0
0
Straight red
1 Game
Gabriel Silva
D
0
0
0
Calf Injury
Late October
Yvann Macon
D
5
0
0
Calf Injury
Late October
Alpha Sissoko
D
0
0
0
Thigh injury
Late October
Next Game: Saint-Etienne vs Angers
1:

2.62

X:

3.30

2:

2.70
Bet Now!
T&Cs apply, Gamble Responsibly 18+
Saint-Etienne Lineups
Confirmed Lineups
Predicted Lineups
Saint-Etienne Squad
Manager: Claude Puel
Goalkeepers

1

Stefan Bajic

40

Etienne Green

50

Boubacar Fall

60

Nabil Ouennas

0

Bangaly Sylla
Defenders

2

Harold Moukoudi

5

T. Kolodziejczak

11

Gabriel Silva

13

Miguel Trauco

26

Mathieu Debuchy

27

Yvann Macon

31

Alpha Sissoko

34

Aimen Moueffek

35

Lucas Llort

35

Saidou Sow

42

M. Tshibuabua

0

A. Bakayoko

0

A. Katranis
Midfielders

7

Ryad Boudebouz

8

Mahdi Camara

15

Billal Benkhedim

17

Adil Aouchiche

19

Yvan Neyou

20

Denis Bouanga

33

L. Gourna-Douath

37

Rayan Souici

37

Tyrone Tormin

37

Mathys Saban

38

Victor Petit

39

Baptiste Gabard

0

Assane Dioussé
Forwards

9

Charles Abi

10

Wahbi Khazri

18

Arnaud Nordin

21

Romain Hamouma

22

K. Monnet-Paquet

28

Zaydou Youssouf

31

Yanis Lhéry

32

Maxence Rivera

36

Abdoulaye Sidibe

0

J. Porsan-Clemente

0

Edmilson Correia

0

J. Krasso
Saint-Etienne Fixtures
Friday 22 October
Best Odds
Saturday 30 October
Sunday 07 November
Sunday 21 November
Sunday 28 November
Saint-Etienne Results
Sunday 17 October
Ligue 1 16:00 Sun 17 Oct
16:00
France Ligue 1
Strasbourg
0-0
Saint-Etienne
Sunday 03 October
Ligue 1 21:45 Sun 3 Oct
21:45
France Ligue 1
Saturday 25 September
Ligue 1 18:00 Sat 25 Sep
18:00
France Ligue 1
Wednesday 22 September
Ligue 1 20:00 Wed 22 Sep
20:00
France Ligue 1
Saturday 18 September
Ligue 1 22:00 Sat 18 Sep
22:00
France Ligue 1
Saint-Etienne
1-2
Bordeaux
Ligue 1 2021/2022
| # | Team | G | W | D | L | +/- | P |
| --- | --- | --- | --- | --- | --- | --- | --- |
| 1 | PSG | 10 | 9 | 0 | 1 | 24:10 | 27 |
| 2 | Lens | 10 | 5 | 3 | 2 | 16:11 | 18 |
| 3 | Marseille | 9 | 5 | 2 | 2 | 18:11 | 17 |
| 4 | Nice | 9 | 5 | 2 | 2 | 17:5 | 16 |
| 5 | Angers | 10 | 4 | 4 | 2 | 15:11 | 16 |
| 6 | Lyon | 10 | 4 | 4 | 2 | 16:13 | 16 |
| 7 | Rennes | 10 | 4 | 3 | 3 | 15:9 | 15 |
| 8 | Strasbourg | 10 | 4 | 2 | 4 | 18:15 | 14 |
| 9 | Nantes | 10 | 4 | 2 | 4 | 14:11 | 14 |
| 10 | Monaco | 10 | 4 | 2 | 4 | 14:13 | 14 |
| 11 | Lille | 10 | 4 | 2 | 4 | 13:15 | 14 |
| 12 | Lorient | 10 | 3 | 5 | 2 | 11:13 | 14 |
| 13 | Montpellier | 10 | 3 | 4 | 3 | 17:16 | 13 |
| 14 | Clermont Foot | 10 | 3 | 4 | 3 | 13:20 | 13 |
| 15 | Reims | 10 | 2 | 5 | 3 | 11:12 | 11 |
| 16 | Troyes | 10 | 2 | 3 | 5 | 9:14 | 9 |
| 17 | Bordeaux | 10 | 1 | 5 | 4 | 12:21 | 8 |
| 18 | Metz | 10 | 1 | 3 | 6 | 11:22 | 6 |
| 19 | Brest | 10 | 0 | 5 | 5 | 11:19 | 5 |
| 20 | Saint-Etienne | 10 | 0 | 4 | 6 | 9:23 | 4 |
| # | Team | G | W | D | L | +/- | P |
| --- | --- | --- | --- | --- | --- | --- | --- |
| 1 | PSG | 5 | 5 | 0 | 0 | 14:4 | 15 |
| 2 | Lyon | 6 | 3 | 3 | 0 | 13:7 | 12 |
| 3 | Montpellier | 6 | 3 | 2 | 1 | 12:8 | 11 |
| 4 | Rennes | 5 | 3 | 1 | 1 | 10:3 | 10 |
| 5 | Strasbourg | 6 | 3 | 1 | 2 | 13:7 | 10 |
| 6 | Marseille | 5 | 3 | 1 | 1 | 13:7 | 10 |
| 7 | Angers | 5 | 3 | 1 | 1 | 9:6 | 10 |
| 8 | Lorient | 4 | 3 | 1 | 0 | 5:2 | 10 |
| 9 | Nantes | 5 | 3 | 0 | 2 | 7:4 | 9 |
| 10 | Lille | 4 | 3 | 0 | 1 | 6:6 | 9 |
| 11 | Nice | 4 | 2 | 2 | 0 | 8:3 | 8 |
| 12 | Lens | 5 | 2 | 2 | 1 | 7:5 | 8 |
| 13 | Clermont Foot | 5 | 2 | 2 | 1 | 7:6 | 8 |
| 14 | Monaco | 5 | 2 | 1 | 2 | 7:6 | 7 |
| 15 | Reims | 4 | 1 | 2 | 1 | 6:6 | 5 |
| 16 | Troyes | 5 | 1 | 2 | 2 | 5:6 | 5 |
| 17 | Brest | 5 | 0 | 3 | 2 | 6:9 | 3 |
| 18 | Bordeaux | 5 | 0 | 3 | 2 | 5:8 | 3 |
| 19 | Saint-Etienne | 5 | 0 | 3 | 2 | 4:8 | 3 |
| 20 | Metz | 5 | 0 | 2 | 3 | 5:11 | 2 |