Strasbourg Betting Tips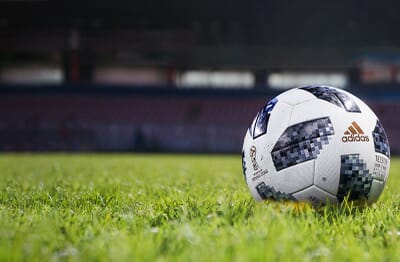 Racing Club de Strasbourg Alsace are a prominent club when it comes to French football and Le Racing were founded in 1906 and have played their part over the past few decades, with many punters continuing to look for odds involving the latest matches.
If you want free Strasbourg betting tips and picks, then we recommend regular visits to the site as we aim to cover this team in-depth and provide expert Strasbourg betting tips based on the available markets and odds that are fed through by each bookmaker.
We know that many readers want team news before deciding on a bet and we have predicted lineups to help punters understand the injuries and suspensions that are ruling some of the squad players out.
Strasbourg Free Bets & Bonuses
Strasbourg Injuries
Type
Name
Position
Matches
Goals
Assists
Info
Expected Return
Karol Fila
D
5
0
0
Groin injury
Late October
Moïse Sahi Dion
F
0
0
0
Thigh injury
Late October
Lebo Mothiba
F
0
0
0
Knee injury
Late October
Next Game: Rennes vs Strasbourg
1:

1.75

X:

3.60

2:

4.75
Bet Now!
T&Cs apply, Gamble Responsibly 18+
Strasbourg Lineups
Confirmed Lineups
Predicted Lineups
Strasbourg Squad
Manager: Julien Stéphan
Goalkeepers

1

Matz Sels

16

Eiji Kawashima

30

Bingourou Kamara

40

Alexandre Pierre
Defenders

5

Lamine Kone

19

Anthony Caci

24

Alexander Djiku

33

A. Ousmane

33

Marvin Elimbi

34

Adrien Lebeau

0

Lucas Perrin

0

Benjamin Besic

0

Marvin Senaya

0

Karol Fila
Midfielders

11

Dimitri Liénard

14

Sanjin Prcic

17

J. Bellegarde

18

Mahame Siby

21

Mehdi Chahiri

27

Ibrahima Sissoko

0

Quentin Othon

0

J. Aholou

0

Noé Sommer
Forwards

8

A. Majeed Waris

9

Idriss Saadi

12

Lebo Mothiba

25

Ludovic Ajorque

26

Adrien Thomasson

28

Habib Diallo

31

Moïse Dion Sahi

0

Kevin Gameiro
Strasbourg Fixtures
Sunday 24 October
Best Odds
Sunday 31 October
Sunday 07 November
Sunday 21 November
Sunday 28 November
Strasbourg Results
Sunday 17 October
Ligue 1 16:00 Sun 17 Oct
16:00
France Ligue 1
Strasbourg
0-0
Saint-Etienne
Saturday 02 October
Ligue 1 18:00 Sat 2 Oct
18:00
France Ligue 1
Montpellier
0-0
Strasbourg
Saturday 25 September
Ligue 1 20:00 Sat 25 Sep
20:00
France Ligue 1
Wednesday 22 September
Ligue 1 22:00 Wed 22 Sep
22:00
France Ligue 1
Friday 17 September
Ligue 1 22:00 Fri 17 Sep
22:00
France Ligue 1
Ligue 1 2021/2022
| # | Team | G | W | D | L | +/- | P |
| --- | --- | --- | --- | --- | --- | --- | --- |
| 1 | PSG | 10 | 9 | 0 | 1 | 24:10 | 27 |
| 2 | Lens | 10 | 5 | 3 | 2 | 16:11 | 18 |
| 3 | Marseille | 9 | 5 | 2 | 2 | 18:11 | 17 |
| 4 | Nice | 9 | 5 | 2 | 2 | 17:5 | 16 |
| 5 | Angers | 10 | 4 | 4 | 2 | 15:11 | 16 |
| 6 | Lyon | 10 | 4 | 4 | 2 | 16:13 | 16 |
| 7 | Rennes | 10 | 4 | 3 | 3 | 15:9 | 15 |
| 8 | Strasbourg | 10 | 4 | 2 | 4 | 18:15 | 14 |
| 9 | Nantes | 10 | 4 | 2 | 4 | 14:11 | 14 |
| 10 | Monaco | 10 | 4 | 2 | 4 | 14:13 | 14 |
| 11 | Lille | 10 | 4 | 2 | 4 | 13:15 | 14 |
| 12 | Lorient | 10 | 3 | 5 | 2 | 11:13 | 14 |
| 13 | Montpellier | 10 | 3 | 4 | 3 | 17:16 | 13 |
| 14 | Clermont Foot | 10 | 3 | 4 | 3 | 13:20 | 13 |
| 15 | Reims | 10 | 2 | 5 | 3 | 11:12 | 11 |
| 16 | Troyes | 10 | 2 | 3 | 5 | 9:14 | 9 |
| 17 | Bordeaux | 10 | 1 | 5 | 4 | 12:21 | 8 |
| 18 | Metz | 10 | 1 | 3 | 6 | 11:22 | 6 |
| 19 | Brest | 10 | 0 | 5 | 5 | 11:19 | 5 |
| 20 | Saint-Etienne | 10 | 0 | 4 | 6 | 9:23 | 4 |
| # | Team | G | W | D | L | +/- | P |
| --- | --- | --- | --- | --- | --- | --- | --- |
| 1 | PSG | 5 | 5 | 0 | 0 | 14:4 | 15 |
| 2 | Lyon | 6 | 3 | 3 | 0 | 13:7 | 12 |
| 3 | Montpellier | 6 | 3 | 2 | 1 | 12:8 | 11 |
| 4 | Rennes | 5 | 3 | 1 | 1 | 10:3 | 10 |
| 5 | Strasbourg | 6 | 3 | 1 | 2 | 13:7 | 10 |
| 6 | Marseille | 5 | 3 | 1 | 1 | 13:7 | 10 |
| 7 | Angers | 5 | 3 | 1 | 1 | 9:6 | 10 |
| 8 | Lorient | 4 | 3 | 1 | 0 | 5:2 | 10 |
| 9 | Nantes | 5 | 3 | 0 | 2 | 7:4 | 9 |
| 10 | Lille | 4 | 3 | 0 | 1 | 6:6 | 9 |
| 11 | Nice | 4 | 2 | 2 | 0 | 8:3 | 8 |
| 12 | Lens | 5 | 2 | 2 | 1 | 7:5 | 8 |
| 13 | Clermont Foot | 5 | 2 | 2 | 1 | 7:6 | 8 |
| 14 | Monaco | 5 | 2 | 1 | 2 | 7:6 | 7 |
| 15 | Reims | 4 | 1 | 2 | 1 | 6:6 | 5 |
| 16 | Troyes | 5 | 1 | 2 | 2 | 5:6 | 5 |
| 17 | Brest | 5 | 0 | 3 | 2 | 6:9 | 3 |
| 18 | Bordeaux | 5 | 0 | 3 | 2 | 5:8 | 3 |
| 19 | Saint-Etienne | 5 | 0 | 3 | 2 | 4:8 | 3 |
| 20 | Metz | 5 | 0 | 2 | 3 | 5:11 | 2 |