Chelsea
v

Everton Betting Tips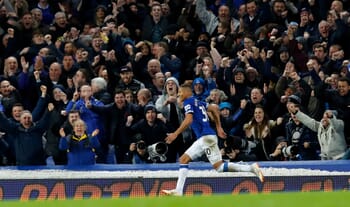 15:15 Sun 11 Nov
Football
Tip: Everton +1.5
Units: 1/5
We really like Chelsea this season. Maurizio Sarri arrived from Napoli with a reputation for playing vibrant and attacking football, with the Naples side last season pushing Juventus all the way in the Scudetto.
Team news | League Table | Odds
Sarri has tried to calm expectation levels this season by claiming Liverpool and Manchester City are a level ahead of his team, although the evidence is to the contrary, especially with Alvaro Morata illustrating that he's more of a Didier Drogba than a Fernando Torres.
Ross Barkley is also a canny operator and Jorginho has followed Sarri from Naples and is making a strong impression in the middle of the park. And that's before we even get on to the subject of Eden Hazard.
However, for all Chelsea's excellence, they have been held in three matches this season, including a goalless draw at the London Stadium. Manchester United also nearly won at Stamford Bridge and the home defence is clearly not as tight as their two main title rivals.
Everton have plenty about them and perhaps this will be Yerry Mina's debut, with the Colombian having been kept in storage for several months but he's on the verge of breaking into the first team.
Richarlison is highly capable of becoming one of the best players in the Premier League, with Gylfi Sigurdsson now pulling the strings in central midfield and we love Andre Gomes in the middle of the park.
Everton have had several tough games on the road this term, with Arsenal and Manchester United edging them out, although we're confident that the Toffees can run Chelsea close and we can get with the visitors on the Asian Handicap market.
BETTING TIP
Everton +1.5 @ 1.82 with bet365

Team News
Confirmed Line-up: Chelsea - Everton
Chelsea
: 4-3-3 (Confirmed Line-up)
Everton
: 4-2-3-1 (Confirmed Line-up)
20

Bernard Anicio Caldeira Duarte
Chelsea
4-3-3
Everton
4-2-3-1
Premier League
- League Table
| # | Team | G | W | D | L | +/- | P |
| --- | --- | --- | --- | --- | --- | --- | --- |
| 1 | Manchester City | 38 | 32 | 2 | 4 | 95:23 | 98 |
| 2 | Liverpool | 38 | 30 | 7 | 1 | 89:22 | 97 |
| 3 | Chelsea | 38 | 21 | 9 | 8 | 63:39 | 72 |
| 4 | Tottenham | 38 | 23 | 2 | 13 | 67:39 | 71 |
| 5 | Arsenal | 38 | 21 | 7 | 10 | 73:51 | 70 |
| 6 | Manchester Unit | 38 | 19 | 9 | 10 | 65:54 | 66 |
| 7 | Wolverhampton W | 38 | 16 | 9 | 13 | 47:46 | 57 |
| 8 | Everton | 38 | 15 | 9 | 14 | 54:46 | 54 |
| 9 | Leicester | 38 | 15 | 7 | 16 | 51:48 | 52 |
| 10 | West Ham | 38 | 15 | 7 | 16 | 52:55 | 52 |
| 11 | Watford | 38 | 14 | 8 | 16 | 52:59 | 50 |
| 12 | Crystal Palace | 38 | 14 | 7 | 17 | 51:53 | 49 |
| 13 | Newcastle Unite | 38 | 12 | 9 | 17 | 42:48 | 45 |
| 14 | Bournemouth | 38 | 13 | 6 | 19 | 56:70 | 45 |
| 15 | Burnley | 38 | 11 | 7 | 20 | 45:68 | 40 |
| 16 | Southampton | 38 | 9 | 12 | 17 | 45:65 | 39 |
| 17 | Brighton | 38 | 9 | 9 | 20 | 35:60 | 36 |
| 18 | Cardiff | 38 | 10 | 4 | 24 | 34:69 | 34 |
| 19 | Fulham | 38 | 7 | 5 | 26 | 34:81 | 26 |
| 20 | Huddersfield | 38 | 3 | 7 | 28 | 22:76 | 16 |
Free Daily Betting Tips from our Expert Tipsters
Wed 26 Jun
Wed 26 Jun
Thu 27 Jun
Fri 28 Jun
Fri 28 Jun
Sat 29 Jun
Sat 29 Jun
Latest Football Team News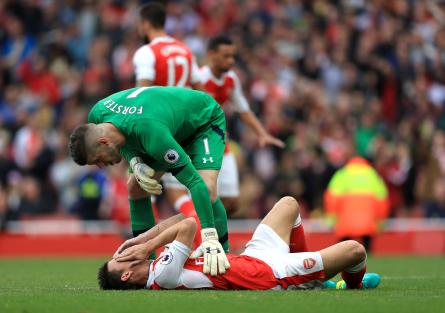 Premier League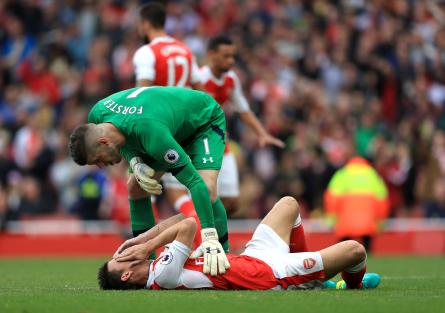 Premier League
Bookmaker Live Streaming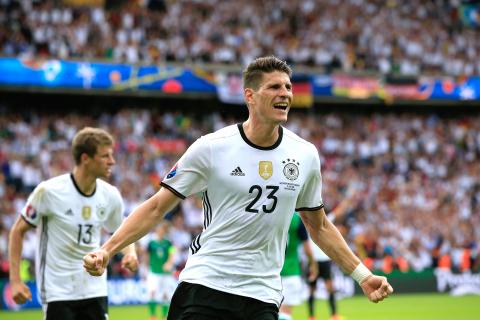 Football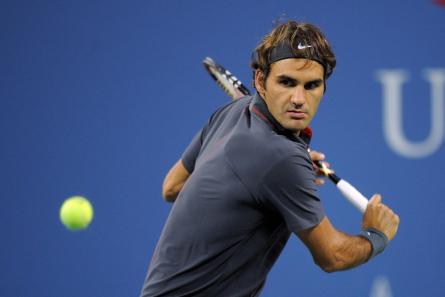 Sports
Football Team News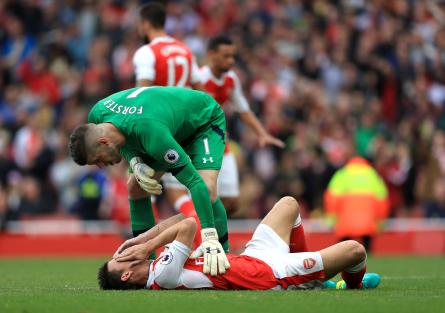 View all 22 leagues
Bookie Live Streaming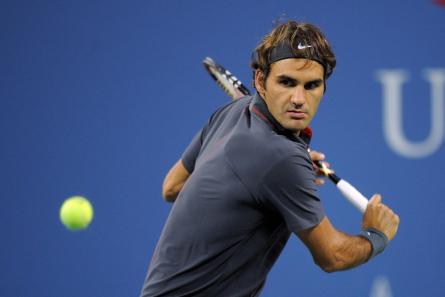 View all 20 sports