Newcastle
v

Man City Betting Tips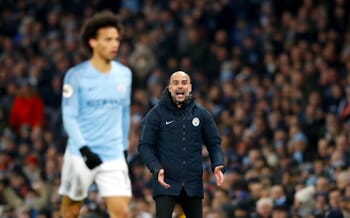 21:00 Tue 29 Jan
Football
Tip: City win to nil
Units: 1/5
Manchester City can ill-afford to make any mistakes if they're going to catch Liverpool at the top of the Premier League, with Pep Guardiola's team playing catch-up after inexplicably losing to Crystal Palace and Leicester before Christmas.
Team news | League Table | Odds
We should expect the champions to win at St James' Park, with Newcastle having struggled to pick up wins in front of their own supporters this season and stats of 2-1-8 tell their own story.
Sadly we can't get a nice big price about a win for the visitors on the Full Time Result market, although there's more value to be found in the "win to nil" market where City are currently trading at 1.80.
While there's always a chance that a team will concede during a match of football, this likelihood is reduced then said team dominate possession and we should expect Manchester City to enjoy roughly 75% of possession.
For these sort of matches, Rafael Benitez executes a defensive gameplan which involves taking few attacking risks and keeping plenty of men behind the ball, something that will be the case on Tuesday night.
The Magpies will be especially wary of the wide attacking threat that comes in the form of Raheem Sterling and Leroy Sane, with the pair in excellent form and sure to act as a quality supply line for either Gabriel Jesus or Sergio Aguero.
Newcastle have managed to find the net just seven times in eleven games at St James' Park, with Fulham, Liverpool and Manchester United among the teams who have recently kept a clean sheet against the Tyneside club.
City might be very attack-minded although measures have been taken to shore things up at the back in recent matches and the last three victories at the time of writing have been achieved without conceding.
BETTING TIP
Man City win to nil @ 1.80 with bet365

Team News
Confirmed Line-up: Newcastle United - Manchester City
Newcastle United
: 5-4-1 (Confirmed Line-up)
Manchester City
: 4-3-3 (Confirmed Line-up)
Newcastle United
5-4-1
Manchester City
4-3-3
Corners
- Last 5 Matches
Newcastle United
Manchester City
For / match
Against / match
Total / match
Newcastle United
Manchester City
For / match
Against / match
Total / match
Newcastle United
Manchester City
For / match
Against / match
Total / match
Premier League
- League Table
| # | Team | G | W | D | L | +/- | P |
| --- | --- | --- | --- | --- | --- | --- | --- |
| 1 | Manchester City | 38 | 32 | 2 | 4 | 95:23 | 98 |
| 2 | Liverpool | 38 | 30 | 7 | 1 | 89:22 | 97 |
| 3 | Chelsea | 38 | 21 | 9 | 8 | 63:39 | 72 |
| 4 | Tottenham | 38 | 23 | 2 | 13 | 67:39 | 71 |
| 5 | Arsenal | 38 | 21 | 7 | 10 | 73:51 | 70 |
| 6 | Manchester Unit | 38 | 19 | 9 | 10 | 65:54 | 66 |
| 7 | Wolverhampton W | 38 | 16 | 9 | 13 | 47:46 | 57 |
| 8 | Everton | 38 | 15 | 9 | 14 | 54:46 | 54 |
| 9 | Leicester | 38 | 15 | 7 | 16 | 51:48 | 52 |
| 10 | West Ham | 38 | 15 | 7 | 16 | 52:55 | 52 |
| 11 | Watford | 38 | 14 | 8 | 16 | 52:59 | 50 |
| 12 | Crystal Palace | 38 | 14 | 7 | 17 | 51:53 | 49 |
| 13 | Newcastle Unite | 38 | 12 | 9 | 17 | 42:48 | 45 |
| 14 | Bournemouth | 38 | 13 | 6 | 19 | 56:70 | 45 |
| 15 | Burnley | 38 | 11 | 7 | 20 | 45:68 | 40 |
| 16 | Southampton | 38 | 9 | 12 | 17 | 45:65 | 39 |
| 17 | Brighton | 38 | 9 | 9 | 20 | 35:60 | 36 |
| 18 | Cardiff | 38 | 10 | 4 | 24 | 34:69 | 34 |
| 19 | Fulham | 38 | 7 | 5 | 26 | 34:81 | 26 |
| 20 | Huddersfield | 38 | 3 | 7 | 28 | 22:76 | 16 |
Free Daily Betting Tips from our Expert Tipsters
Wed 19 Jun
Thu 20 Jun
Fri 21 Jun
Fri 21 Jun
Sat 22 Jun
Sat 22 Jun
Sat 22 Jun
Sat 22 Jun
Sun 23 Jun
Sun 23 Jun
Sun 23 Jun
Mon 24 Jun
Mon 24 Jun
Mon 24 Jun
Tue 25 Jun
Tue 25 Jun
Latest Football Team News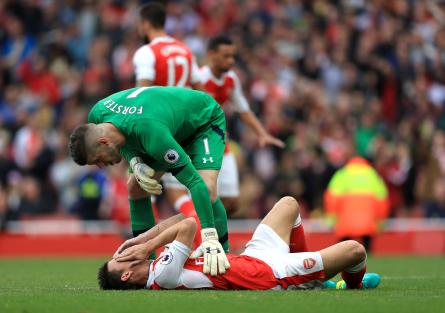 Premier League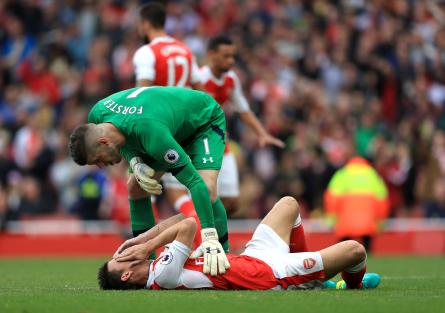 Premier League
Bookmaker Live Streaming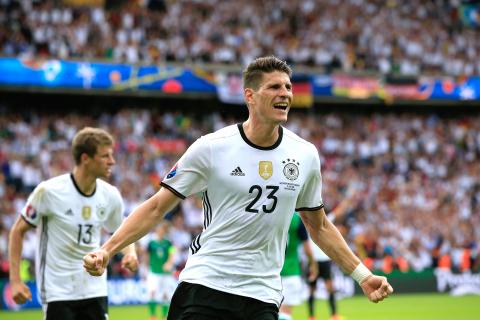 Football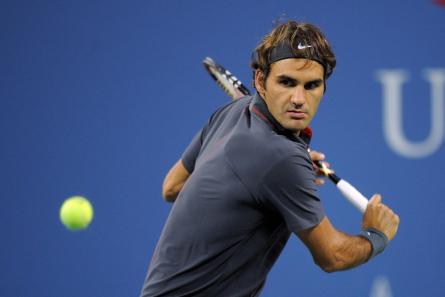 Sports
Football Team News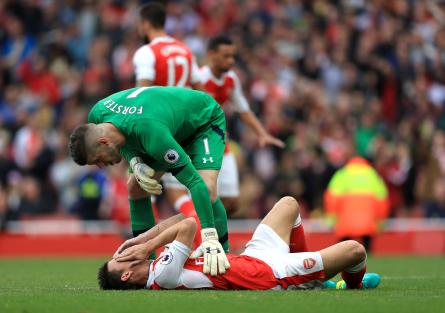 View all 22 leagues
Bookie Live Streaming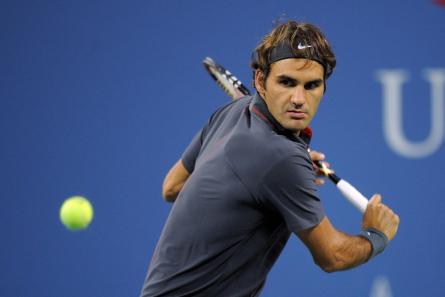 View all 20 sports