Chinese Super League Football Betting Tips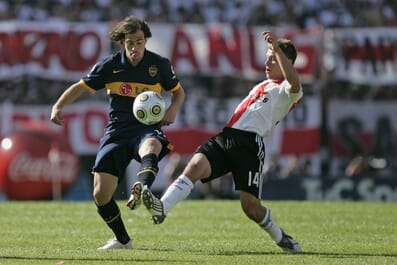 Can you bet on the Chinese Super League?
Yes you can. Betting on the Chinese Super League is very popular in China and other parts of Asia, while many European customers also like to place bets on each round of matches, especially with bookmakers such as bet365 providing live streaming for the games.
You can expect to find more than seventy pre-match betting markets for the China Super League and there is also the opportunity to place accumulator bets on the action so you might choose several teams who you think might win their games.
The Chinese Super League matches tend to take place around the weekend and the games are often staggered so you can bet on a Friday match, Saturday matches and Sunday matches. Look out for the live stream icon next to each match so you can access the pictures.
If you don't know a great deal about the Chinese Super League, we recommend that you watch one of the live streamed matches at a bookmaker like bet365 before deciding to place a bet. That will help you get a feel for the style of football being placed and which team is dominating.
The History of the Chinese Super League
The Chinese Super League was founded in 2004 and was originally twelve teams although this has since expanded to sixteen teams as the division has become more popular and more money has been injected into China's top flight.
Shenzhen Jianlibao, Dalian Shide, Shandong Luneng, Changchun Yatai, Beijing Guoan, and Guangzhou Evergrande are the six teams who have been Super League champions at the time of writing, with the league now under the Chinese Football Association.
Guangzhou Evergrande have been the dominant team in the Chinese Super League, winning consecutive titles between 2011-16. That makes them the most successful club since the division has started and they also attract the largest attendance for their matches.
From 2017 onwards, each team in the Chinese Super League was allowed to have at least three foreign players in each match and that has seen an influx in arrivals including Carlos Tevez, Oscar and Ricardo Goulart. Guangzhou Evergrande have also had high-profile managers including Marcello Lippi and Luiz Felipe Scolari.