2019 Copa Libertadores Betting Tips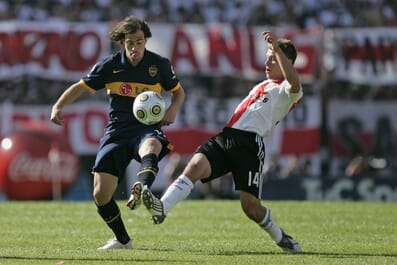 The Copa Libertadores is a CONMEBOL tournament based in South America, with the best clubs in that continent competing in the same way that European teams play against each other in the UEFA Champions League.
This is an annual tournament which features teams from several different countries including Argentina, Brazil, Colombia, Uruguay, Paraguay and Chile. As you might expect, Argentina and Brazil have been the most successful nations, with teams from the former having won twenty-four times, while teams from Brazil have won on seventeen occasions.
However, it was Colombian side Atletico Nacional who were victorious in 2016 and that was a first time that a team from this country had triumphed since 2004. In 2008, there was also the unusual spectacle of an Ecuadorian team winning the Copa Libertadores, with LDU Quito claiming the spoils.
How to get the best Copa Libertadores odds
The Copa Libertadores is a highly competitive tournament and there have been different winners in this competition since Boca Juniors in 2007. The fact that clubs from different countries are competing means that you get unpredictable results and the bookmakers often have difficulty getting their odds correct.
Each bookie will have a trading team responsible for pricing up each Copa Libertadores match, with the prices changing across different operators and it's always worth shopping around to get the best odds available.
You might also find that different bookmakers have bonuses available when you first register an account or even a deposit bonus for making extra deposits and that effectively gives you some free money to place on one of the available football markets.
Bet365 have a strong service when it comes to Copa Libertadores betting and there is often the chance to watch live streaming and bet In-Play on the action. Look out for the live streaming icon next to each match so that you can enjoy watching the best teams in South America playing against each other.
Bet In-Play on Copa Libertadores
Why is In-Play betting on football so exciting? For a start, it's an exciting way to bet, with the markets often different and the odds changing on a frequent basis. River Plate might be 2.50 to win a match before kick-off although customers might be able to get odds of 3.00 if they don't take an early lead.
Another good reason for In-Play betting is that you can watch some of the football match before making your bet. If you're not an expert on South American football, then In-Play wagering gives you a chance to watch the match and get a feel for which team or players are faring better.
Once you have established this, then you can make bets based on the evidence you have seen. Some customers also like using the form guide for their pre-match bets and that include placing an accumulator bet on the Copa Libertadores.