FA Cup Betting Tips, Odds & Previews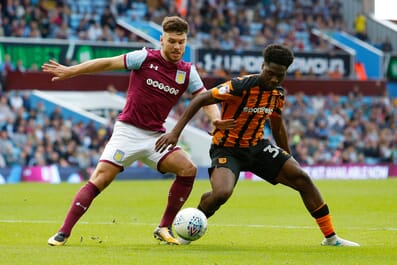 The FA Cup is one of the most famous football cup competitions in the world, with all professional teams in England and Wales competing for the honour of lifting this prestigious trophy at Wembley Stadium.
Winning the FA Cup gives the winner a Europa League place the following season although this competition is mainly about the glory and about making history by lifting the trophy and giving the supporters a day to remember.
Betting on the FA Cup is extremely popular, especially in the later rounds when there are Premier League teams meeting each other and the ties often go to extra-time and penalties, even the final.
How to make money from FA Cup betting
There are lots of ways to approach the FA Cup from a betting perspective. In the earlier rounds such as the third and fourth round, you have a large number of games taking place over a particular weekend. This naturally lends itself to FA accumulator betting, with a big return potentially on the cards from a small stake.
If teams like Manchester City, Manchester United and Chelsea are playing lower-league opponents, then it might be difficult to place bets at 1.10 on them winning, although multiplying these FA Cup accumulator picks together means you can enjoy a much bigger return.
Many FA Cup games are also televised which means that you can bet In-Play on several matches for each round and a lot of betting customers are able to get an edge over the bookmakers simply by listening out for team news relating to each club.
The bottom line is that the FA Cup only becomes an important competition for the big clubs in the later rounds of the competition. Premier League and even Championship sides might rest players in the third round and fourth round, sometimes leading to FA Cup shocks and it's always worth looking out for team news before making your bet.
Also listen out for the comments from football managers who might suggest that the FA Cup is a trophy they want to win but might also mention that they will be making big changes to the team. During the 2016/17 season, non-league team Lincoln were able to go a long way by beating clubs who weren't treating it seriously.
The history of the FA Cup
The English FA Cup dates back to the 1871-2 season when Wanderers beat Royal Engineers at Kennington Oval, watched by a crowd of 2,000 people. Oxford University were the second winners of the competition and the first recognisable winners of the FA Cup came in 1883-4 when Blackburn Rovers triumphed by beating Scottish team Queen's Park.
The first FA Cup final to be played at the original Wembley Stadium was in 1923, with Bolton Wanderers beating West Ham, watched by a crowd of 126,047. Meanwhile, Cardiff City became the first Welsh winners of the FA Cup in 1927 by defeating Arsenal 1-0.
The 1952-3 FA Cup final will go down in folklore as the "Stanley Matthews Final", with Blackpool beating Bolton Wanderers 4-3. Matthews produced a sensational performance in this match despite not being on the scoresheet, with Stan Mortensen scoring a hat-trick for the Tangerines.
Tottenham Hotspur have a proud history in this competition, having triumphed in 1981 and 1982, while Liverpool enjoyed success in the 1980's by winning in 1986 and 1989, the latter of which came shortly after the Hillsborough Disaster.
However, Liverpool were on the receiving end of a big shock when Wimbledon won in 1988, while Wigan Athletic also pulled off a surprise in 2013 when winning against the odds by beating Manchester City.
In recent seasons, the winner of the FA Cup has become more predictable, with Arsenal winning in 2014, 2015 and 2017 – partly because they were unable to challenge for the Premier League title in those years. Chelsea have also been regular winners since becoming a big club in England.
Best FA Cup betting tips
Find a bookmaker who is offering competitive odds for this competition. Some bookies might be careful with their prices but you should be searching for the best value across all the matches.
It's also worth betting against some of the bigger teams. Many people like to blindly back the favourites and it's a tactic that can sometimes pay off, although not in the FA Cup as you will see a lot of team at odds-on that fail to win.
Sometimes, Premier League clubs are able to win FA Cup matches against Championship or League One teams despite having a weaker side and that often sees them bring on substitutes to help them win the match from a drawing or losing position.
In-Play betting is usually available on every match in the FA Cup from the third round onwards, while some bookmakers like bet365 and Ladbrokes will also offer live odds on the action for the first and second round.